It's that time of year – leaves fall, and so do feathers. Have six hens and, starting in late summer, they'll all start and finish molting at different times. Some of this variation is due to innate genetics. Some is due to health – a stressed hen molts. In my flock it's obvious that age is a determinant of when a hen begins the molt.
The Gems in the Big Barn hatched in 2011. The Ladies in the Little Barn hatched in 2013.  Of the Gems, Pearl and Onxy are already done dropping feathers and are growing new ones in.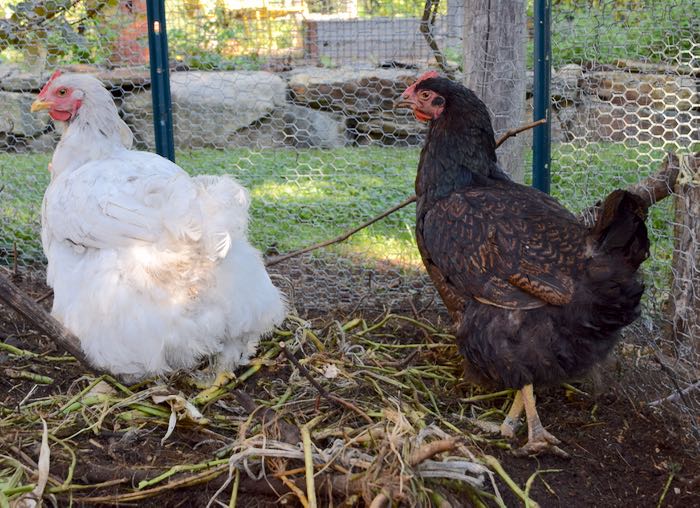 Other Gems are in various, obvious stages of the molt. For example, Ruby is rumpless.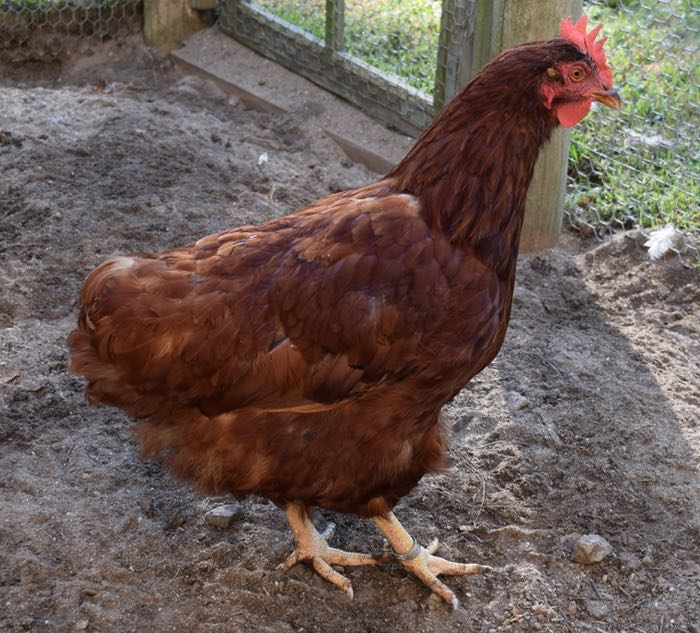 The younger Ladies are a several weeks behind, but the molt has started in the Little Barn, as well. See those twisted, loose feathers on beautiful Beatrix? Soon she won't look so elegant.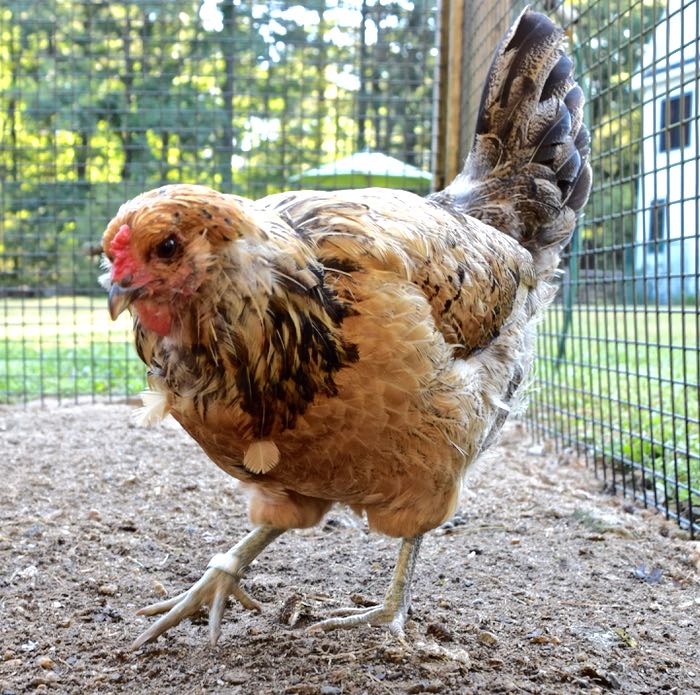 But my Black Star, Beulah has yet to lose a feather (except to social picking.) She's still laying, and I'm still having eggs for breakfast.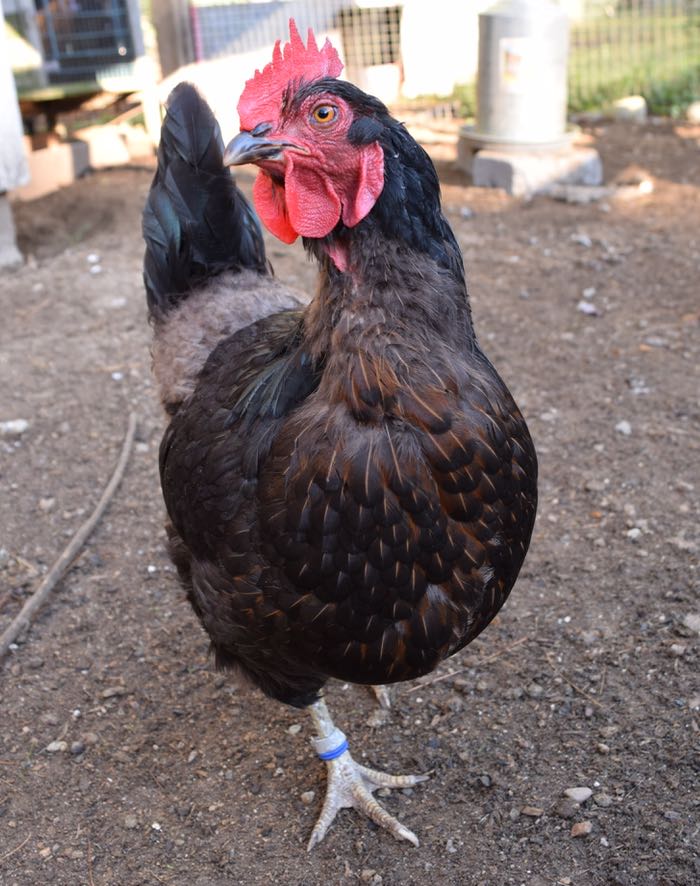 This is why I like having younger hens. I do enjoy eggs and toast in the morning.