The weather at the end of July was sweltering. The horses were sweating just standing still. Tonka seemed a tad stiff. Under saddle he wasn't lame but he felt off to me. Despite fresh water in his trough in the turnout, and full water buckets in his stall, the barn owner and I worried that he wasn't drinking enough. I added electrolytes to his daily ration. That seemed to help, but then, a day later, he came in from the paddock with this rock stuck in his shoe.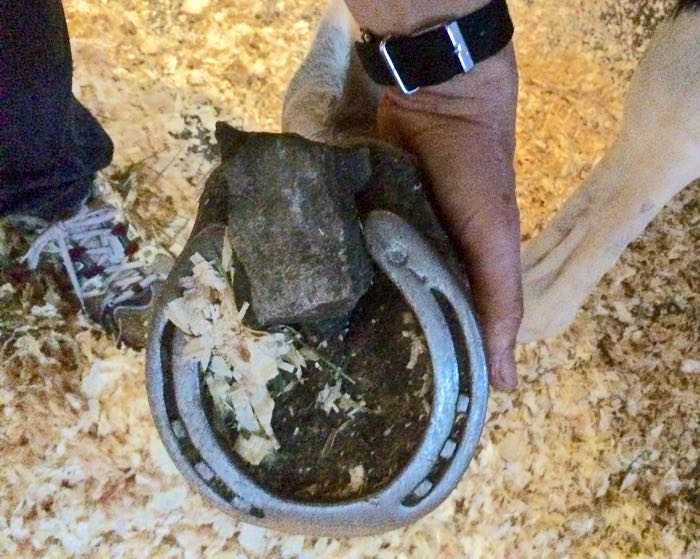 In all my years with horses, I've never seen such a massive rock jammed so tightly into a shoe. I had to use a hammer to knock it out. Tonka had likely been playing in the paddock and somehow stepped on this rock just so. It was one of those bizarre and unavoidable mishaps. I don't know how long he was walking around, off-kilter because of that rock. But, Tonka didn't seem stressed, or in pain.
Still, it was fortuitous that the blacksmith was already scheduled to put on new shoes the next day.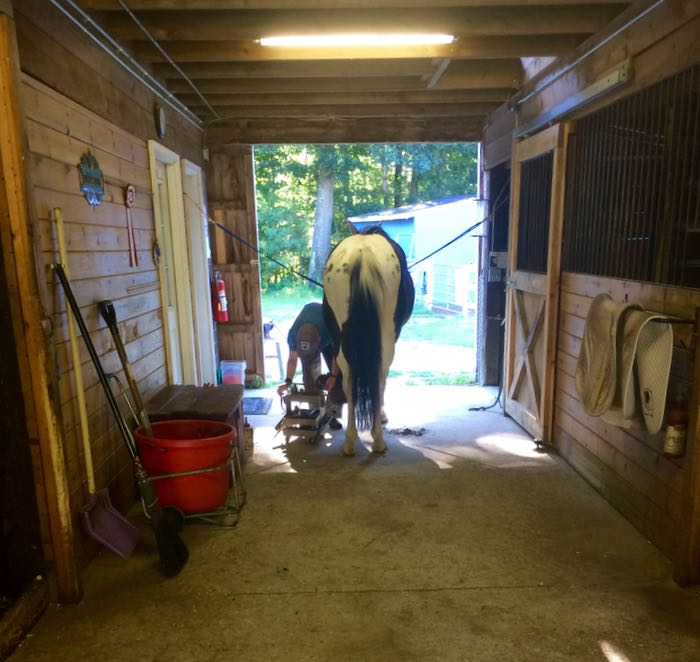 The outside of the horse's hoof is like our fingernails, there's no feeling in it. Shoes can be nailed right on. But, closely under the sole of the foot there are bones and tissue and blood. Some horses have sturdy feet and can go barefoot. Unfortunately, Tonka's soles are flat, and here in rocky New England he needs shoes to elevate and protect the bottoms of his hooves. Without shoes he walks around ouchy. So, it was with much relief that Georgia, the blacksmith, trimmed and tested his feet and said that there was no obvious bruising. He trotted out sound on the pavement but in the soft footing of the indoor ring, Tonka was lame. This spoke to a muscle issue. The vet was called, and the consensus was that Tonka had pulled his shoulder while walking around uneven because of that rock. This would take some time to heal. Tonka was put on rest and relaxation.
Some horses don't take to R & R, but Tonka is a mellow guy. I go daily and hand-graze him in the tall grass.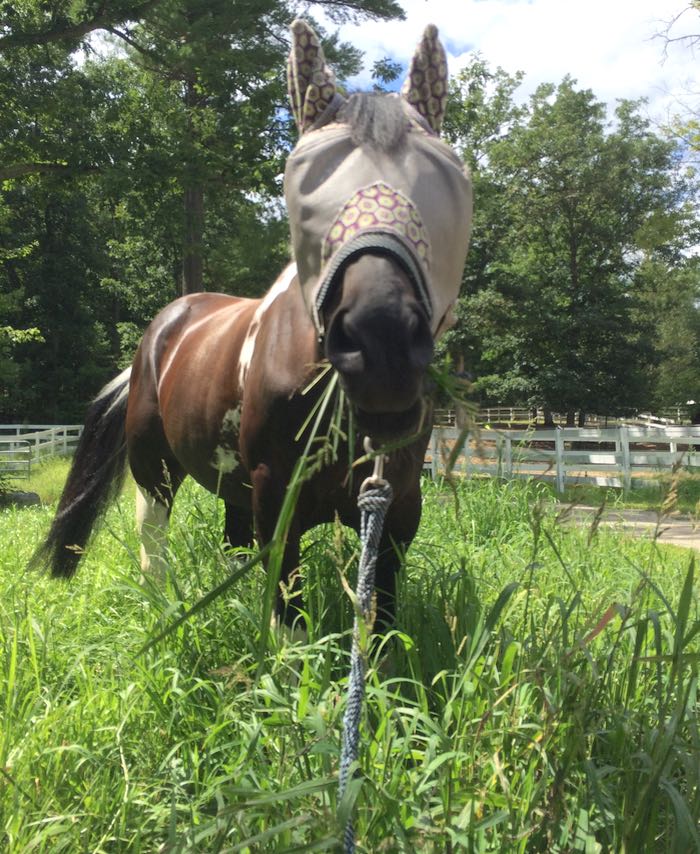 He's in a small turnout, where, hopefully, he can't overdo it. You can see that he's been enjoying rolling in the dirt.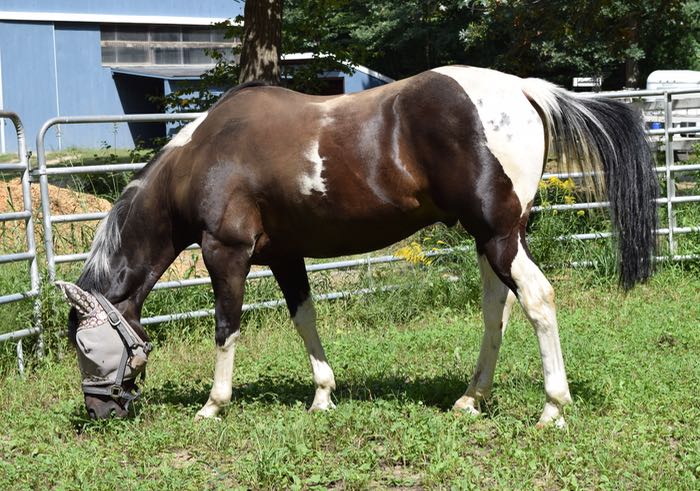 After a grooming session, I  put him back into his stall, gleaming. Tonka is shining with good health and wondering why life is suddenly so boring.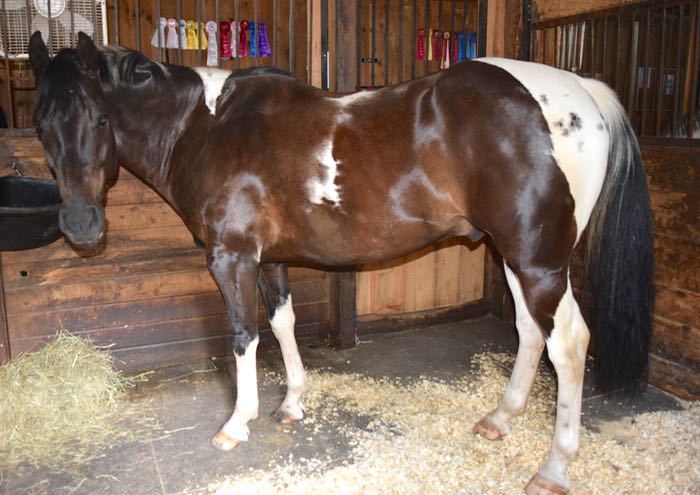 He's almost back to being fully sound, but not quite yet. I'll be back in the saddle and exploring new trails in September.