It's that time of year. Blink and you have zucchini that could be used as little league baseball bats. My neighbor spent a week at the beach. He wasn't worried about what to do with the massive zucchinis when he returned from vacation – he knew who'd appreciate them. Yesterday, on my front porch, I found a paper bag filled with summer squash.
I like to feed treats to the hens that take them time to work on. I like them to have to eyeball novel things. This keeps them busy and engaged, and it's far healthier for the chickens than gorging on easy-to-eat tidbits.
The tough-skinned zucchini were perfect.
Owly contemplated how to begin.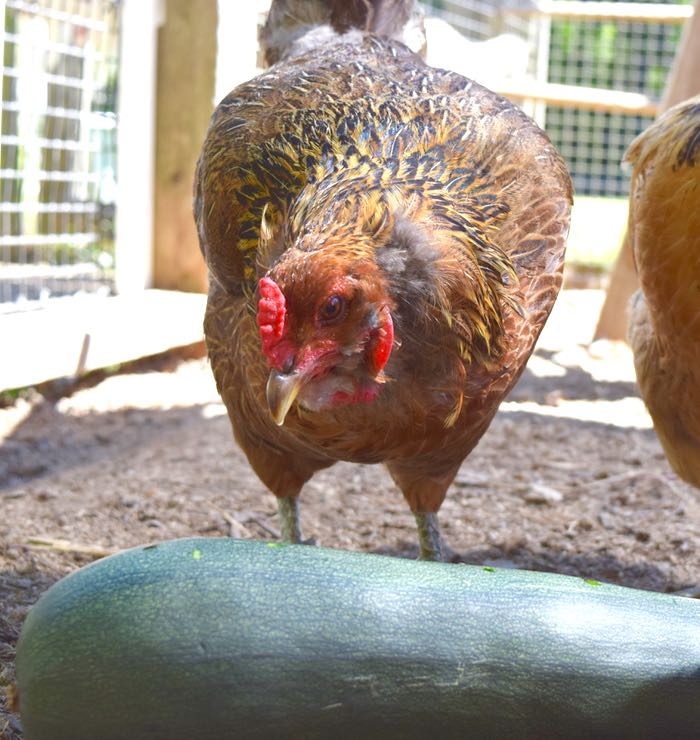 Even Twiggy, now integrated into the flock of Gems, skitted around to see.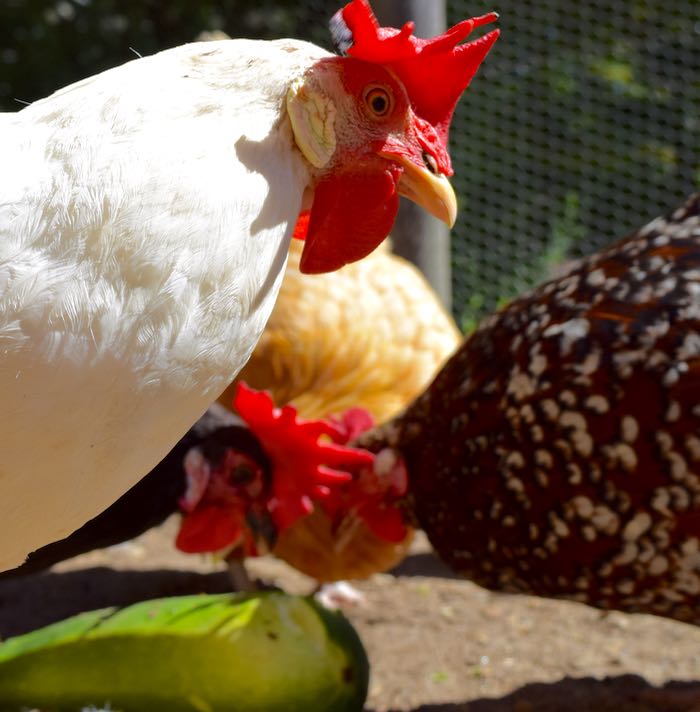 Onyx, in a terrible state of molt, stayed on the end of the line, but she still was able to peck away.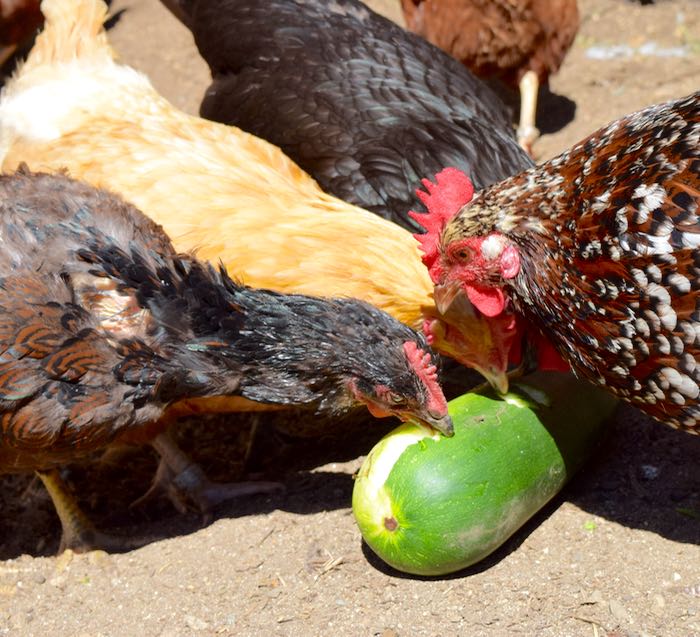 When everyone else is tired of the excess of late-summer zucchinis, my girls say Bring them on!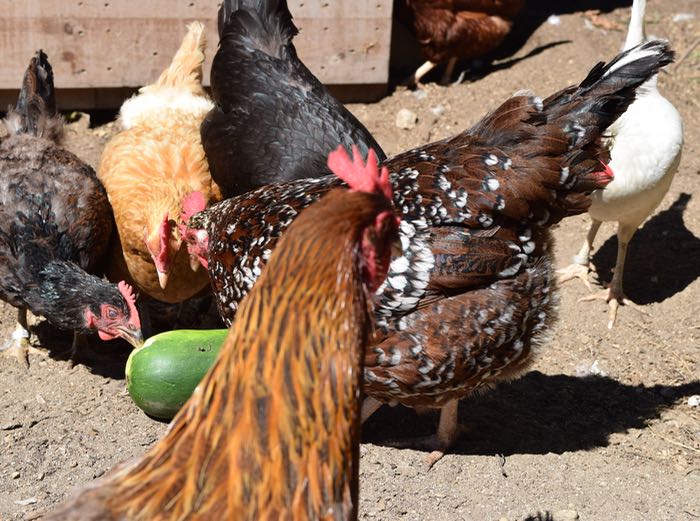 Are your hens helping you to cope with the harvest? Using up vegetables that no one else wants? Leave a comment!