Unlike the hair on our head, which falls out and grows back in day in and day out, your chickens' feathers have to last all year. By the time late summer rolls around, their feathers are rough-edged and worn out. Sometimes the tail feathers are the only ones that look ragged.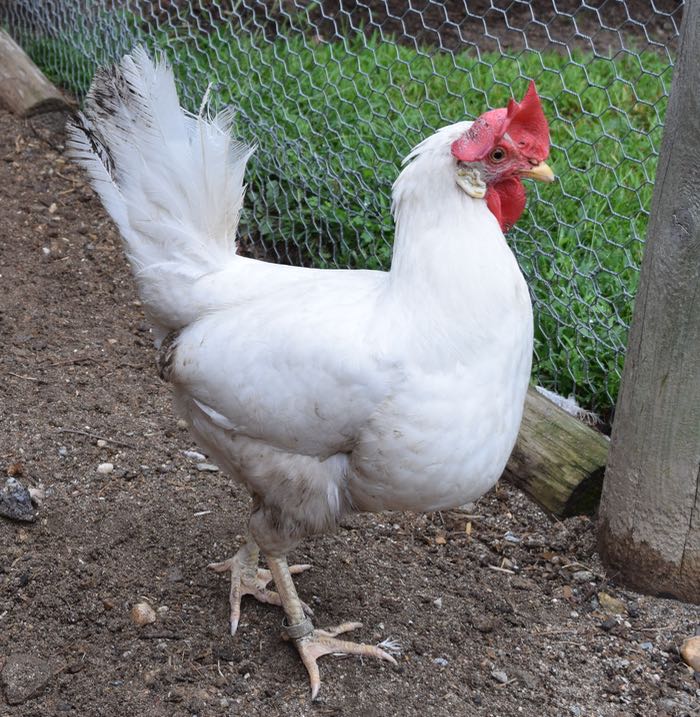 Sometimes the tail feathers are gone.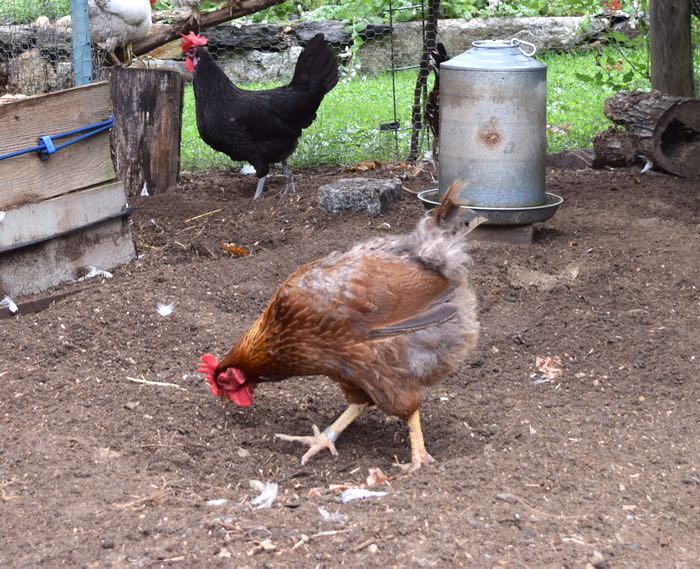 Your hens won't molt at the same time. In my flock, Florence remains broody, and the Rhode Island Reds and Amber continue to lay.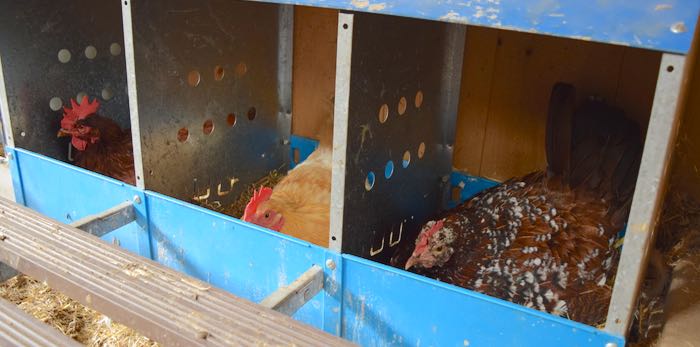 But, Onyx is fully into the molt.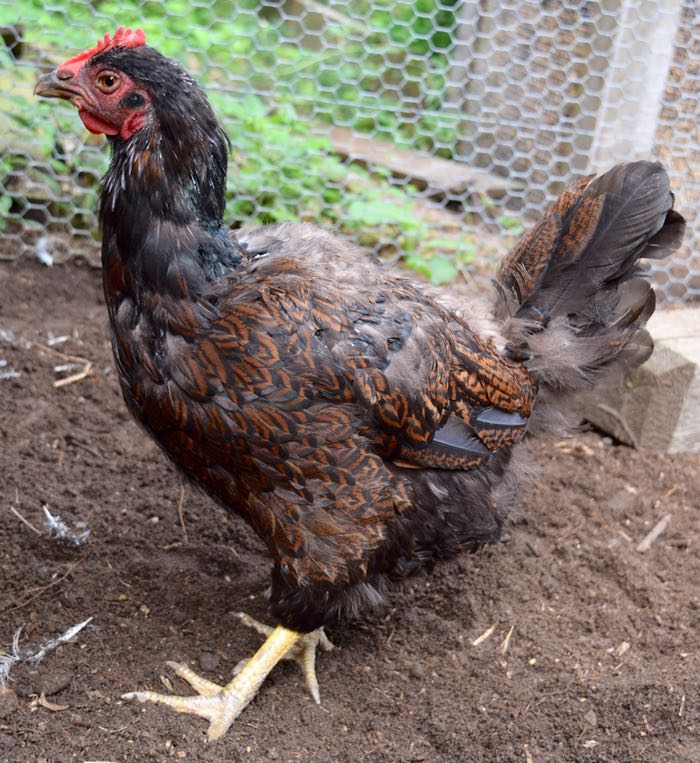 As is Pearl, the cochin. What a mess. The larger feathers are all akimbo.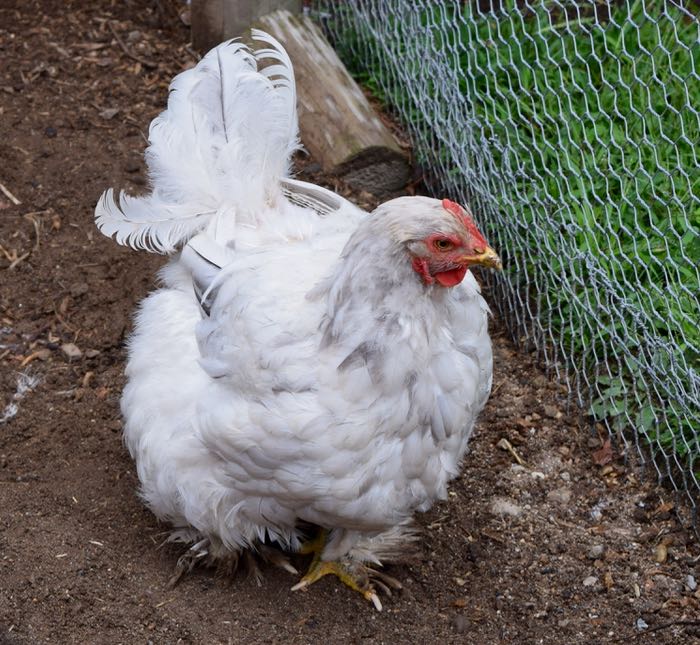 Neck feathers are sparse.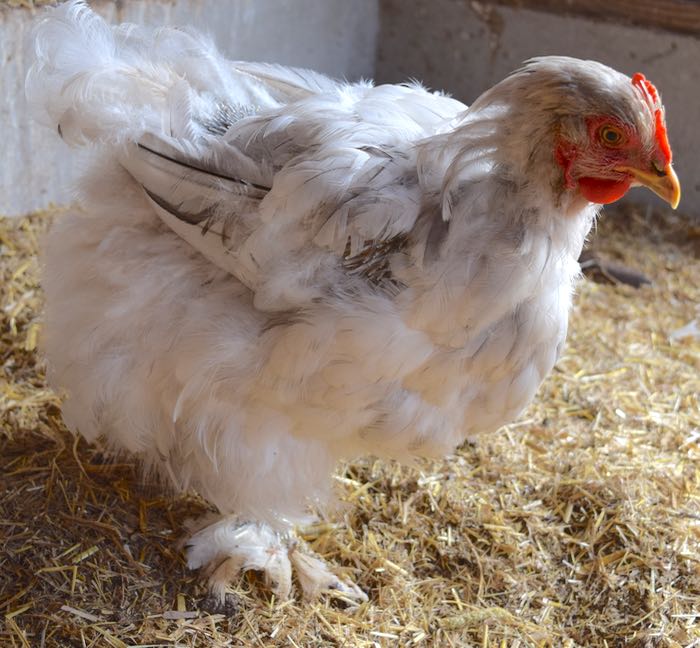 The old feathers on her back have fallen out, and new feather shafts are pushing their way out. If you notice a change in your hen's behavior, this could be why. Ow.
To see an animation of how feathers unfurl and grow, go here – and then read everything else at this wonderful spot created by the Cornell Lab.
For more information about the molt in chickens (including what to feed) read my FAQ.