At the most basic level, chickens need good food and water. A secure shelter, places to roost and to lay eggs. They need fresh air and sunshine. They need to be able to scratch the ground and take dirt baths. They need enough space so that they're not stressed by crowding. These things will keep your flock healthy and content enough.
However, to make them happy, chickens need more than a large, clean pen. The need variation – even hens get bored in a blank enclosure with just pellets to eat and nothing new to see and explore.. Yes, happy is a human term that might not exactly fit with what the animal is experiencing. But it's close enough.
If you want to see a flock of totally delighted hens, rake your run, then add clean, loose sand (I use all-purpose builders sand.) How can I tell that this makes the girls happy? The chickens will dig deep holes and loll about in them. Listen and you'll hear gleeful chortling.
Dirt will fly.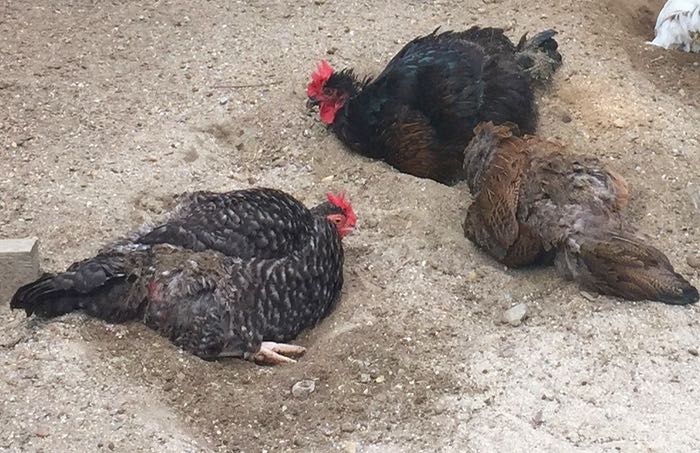 Don't be alarmed by the contortions of your dust-bathing hens.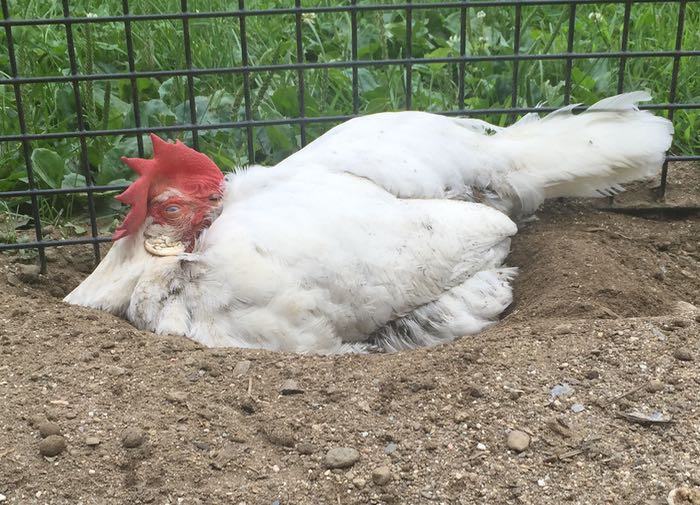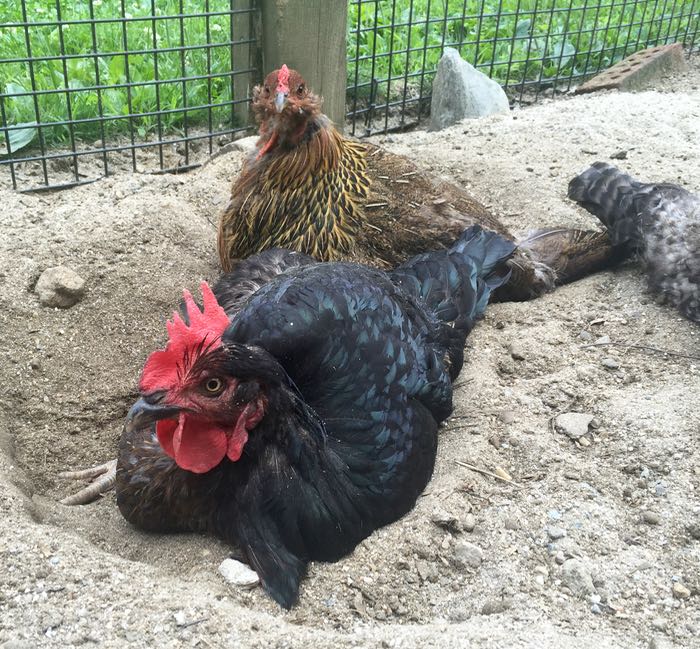 The rabbit (if you have one) will get into the act.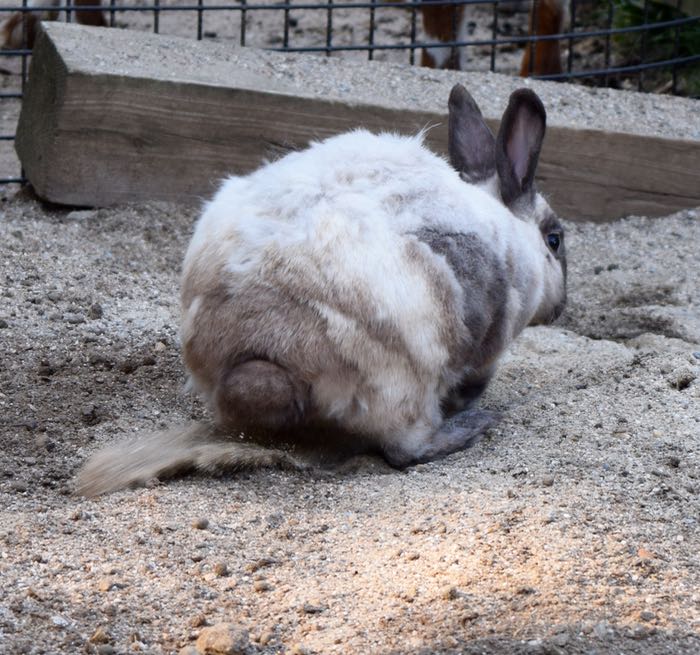 So much happiness for so little effort and expense on my part.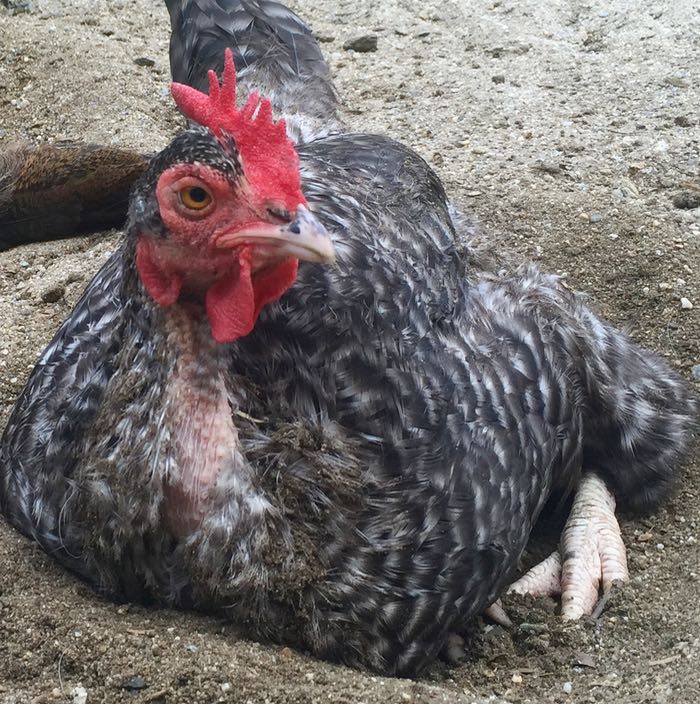 What makes your hens happy?
(For more ideas on how to keep your hens busy and happy, read this post.)