As expected, right on time, but much too early for my liking, one (or more?) of my hens  is going into the molt. I know this because I am finding hard outer feathers,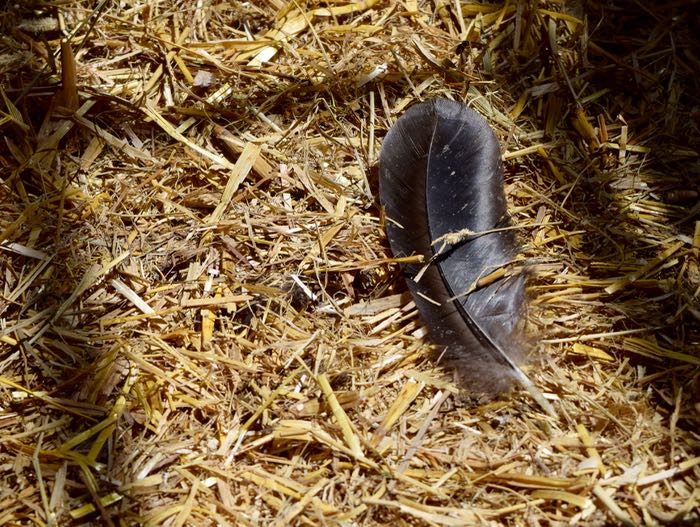 and soft downy feathers in the bedding.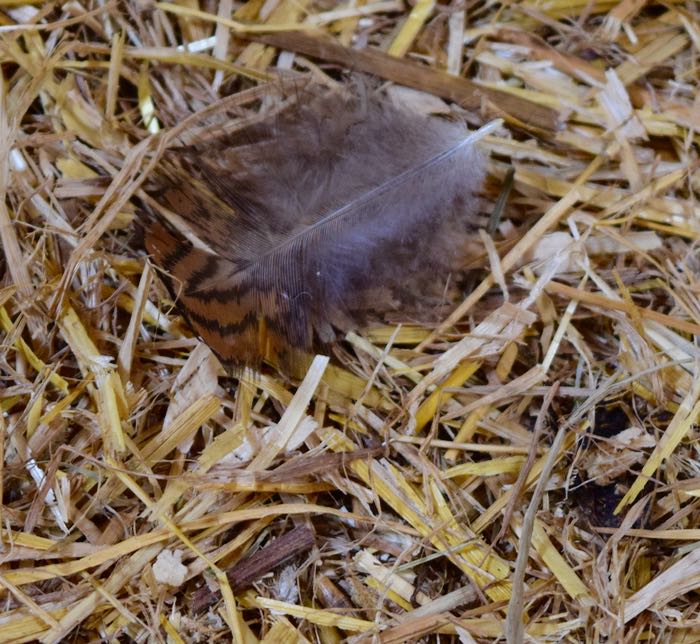 Of my fifteen hens, three are broody – Pearl,  Florence, and Veronica.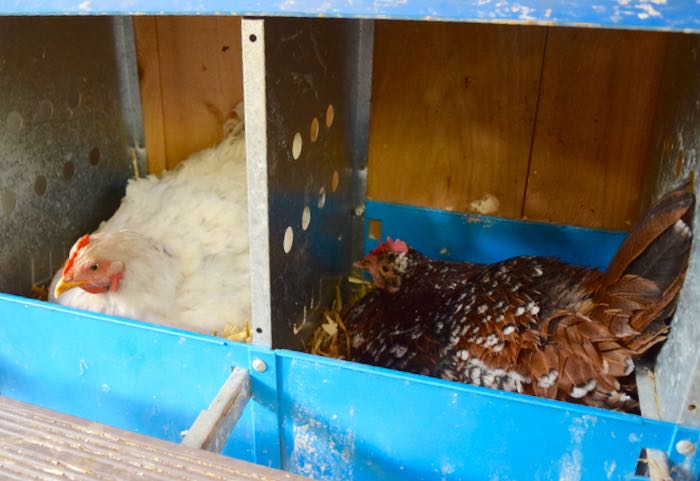 That leaves twelve potential layers. But Jasper has issues, so she's out of production. I haven't seen an egg from Onyx in a month (I don't know what's up with her. She acts fine, but she's never been a regular layer.) Misty lays only two eggs a week, Owly only one. Despite the slackers, the flock has provided me with an abundance of eggs this summer. That's about to change. Have you noticed feathers floating around your coop lately?