I've been hearing from many of you concerned about how your hens can cope with the heat. I complain when the temperature here hits 80º F. That's nothing compared to what my friends in the southwest are dealing with – triple digits day in and day out! You're right to be worried about your hens. Heat stress kills.
Heat affects some hens more than others. If you live in a clime and are thinking about getting chickens, select a breed appropriate for your area. For example, as charming as the fluffy cochins are, this breed has too many soft feathers. It's like if you walked around outside with a down coat on all summer.  Also, they go broody, which means that they're more likely to hunker down in a stuffy coop than to find a shady cool spot to hang out in. I know. Here is Pearl. She has just roused herself from her broody daze and is having her morning walk-around before going back into the nesting box.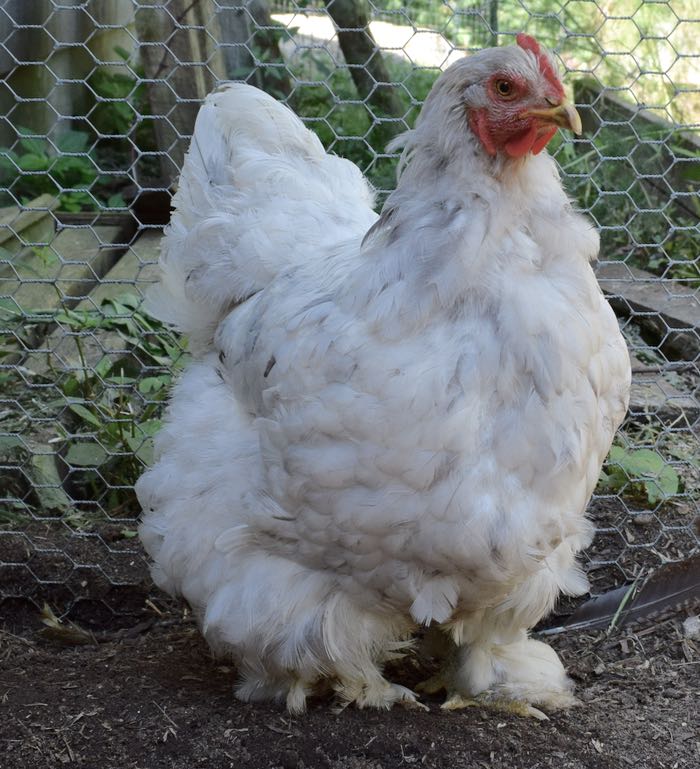 On the other hand, Misty, the Andalusian, is suited for hot summer weather. Her big comb dissipates heat. Her sleek body and few under-feathers protect her from the sun without unduly insulating her. I've never even seen her pant.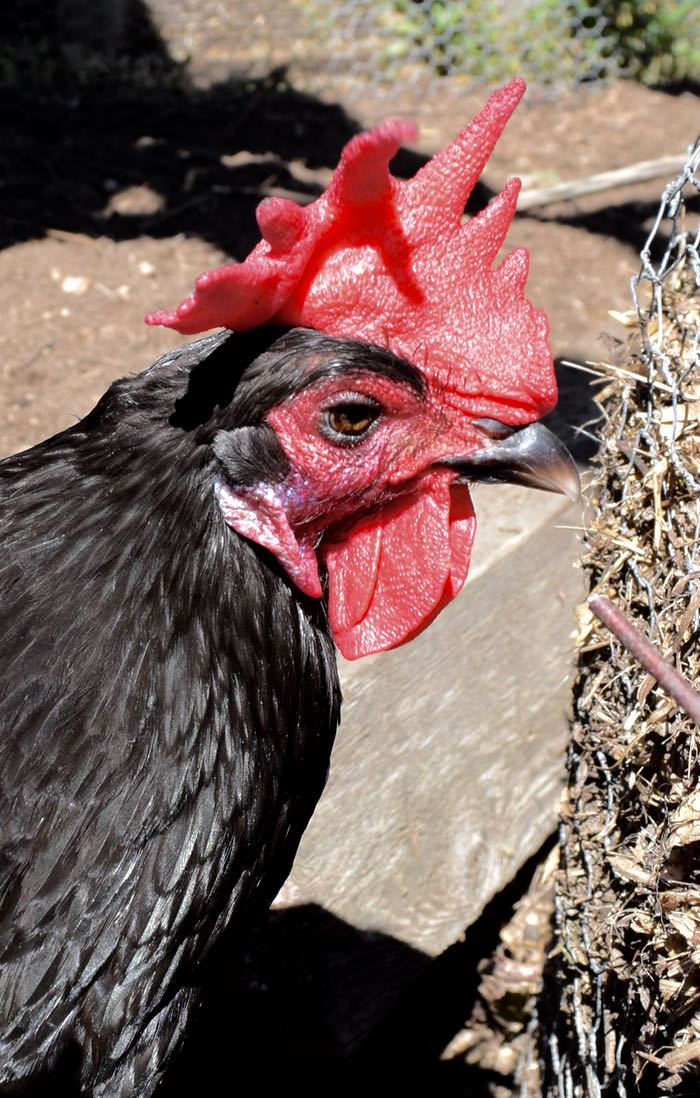 Twiggy, like Misty, is designed for handling hot weather. She's a Leghorn. Despite the August temperatures, she continues to remain active and lay eggs.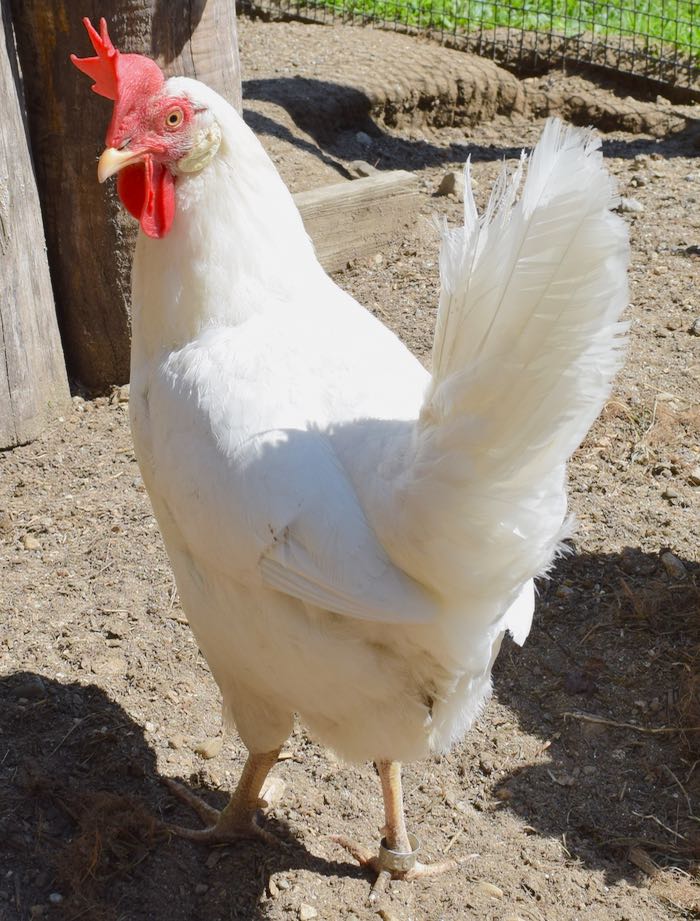 But, even if you have an entire flock of these trim Mediterranean breeds, you still have to feed, water and manage the environment to keep your healthy and safe. I have a FAQ that provides lots of tips for easing heat stress, like this one about feeding watermelon to keep your hens hydrated. Please read and share!