The weather forecasters are predicting that this will be the hottest week of the year.
Even Twiggy, my White Leghorn, is panting.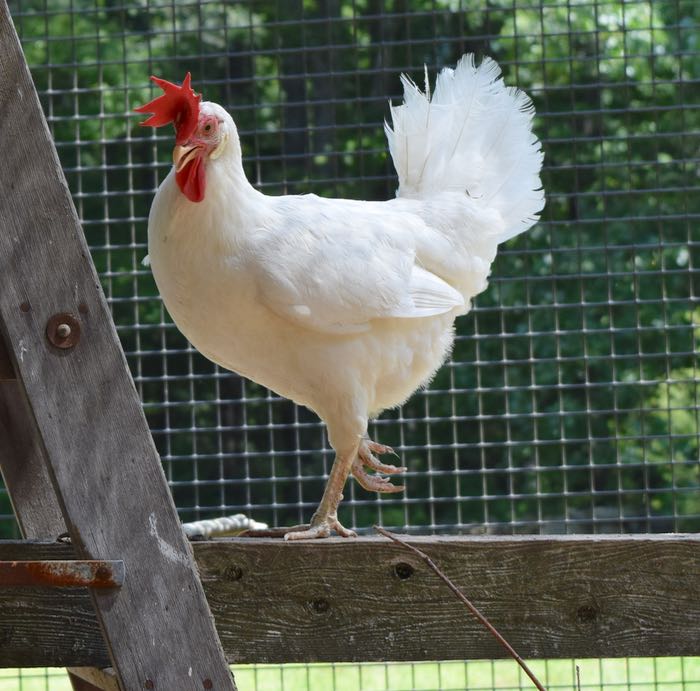 (She's also desperately in need of going into the molt and replacing those worn out feathers.)
Excessive heat causes stress in the flock. It can kill. Your hens will seek relief in the shade. Mine get low in soft, damp, cool soil. Shade helps, but it's also essential that they drink. They won't if their waterer is across the sweltering pen in the stifling coop. If the waterer is outside, but is in a metal dispenser set out in the sun, it can be near-boiling hot. They won't drink that either.
I prefer the
Auto Amazon Links: No products found.
 for their ease in filling, large capacity and sturdy construction. But, when the heat gets excessive, I pull out inexpensive
Auto Amazon Links: No products found.
. They'll need a cleaning after a year in storage.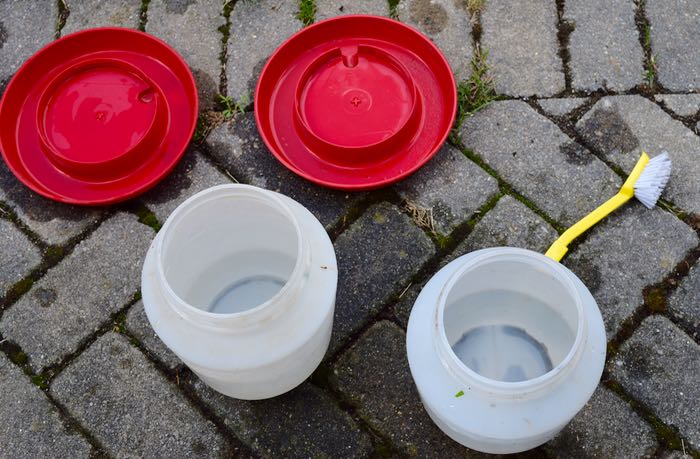 I fill them halfway with water, then put into the freezer for a day.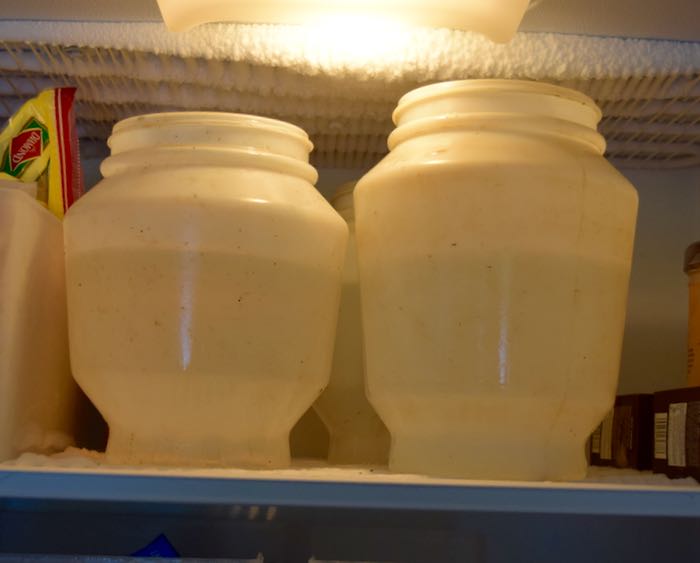 Then I take them out and top off with cool water. I set them on a raised platform (bricks work well – anything to keep them up off the dirt to keep the water clean.) I find a place in the shade for them.
You can see here how the hens choose the ice-cold water over what's in the metal dispenser. That metal waterer, however, is far preferred to the one in the coop. It's all relative.
Of course, at some point the ice will melt and the water will warm. That's okay. At least you'll be reassured that they've been hydrated.
I have more tips on how to care of your flock of hens in the heat in this FAQ.
Pip Update:
He's fine! Once I let my veterinarian know that the toxins didn't get him, she had a plan for encouraging him to eat with a yogurt drench, but it wasn't necessary. By the next morning, Pip was eating with his usual gusto and walking about with a serene I'm no trouble at all smile on his face.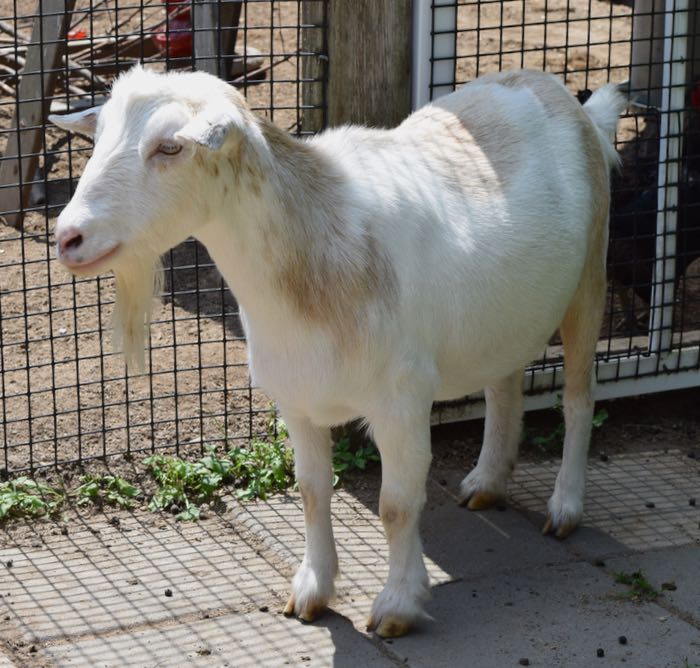 By the way, I forgot to mention one thing in the report of how I handled frothy bloat. Here's a bit of advice: When your goat is vomiting and you think that he might be choking, do NOT put your fingers in his mouth to pull out the green masses. Goat teeth are sharp and jagged and the wound you'll get from being serrated by them will not be pretty  I now have a scar on my index finger to illustrate what not to do.