It's Day Three of Phoebe Week at HenCam! The Eastern Phoebes nesting on the porch aren't the only Phoebes here. There is, of course, the rabbit.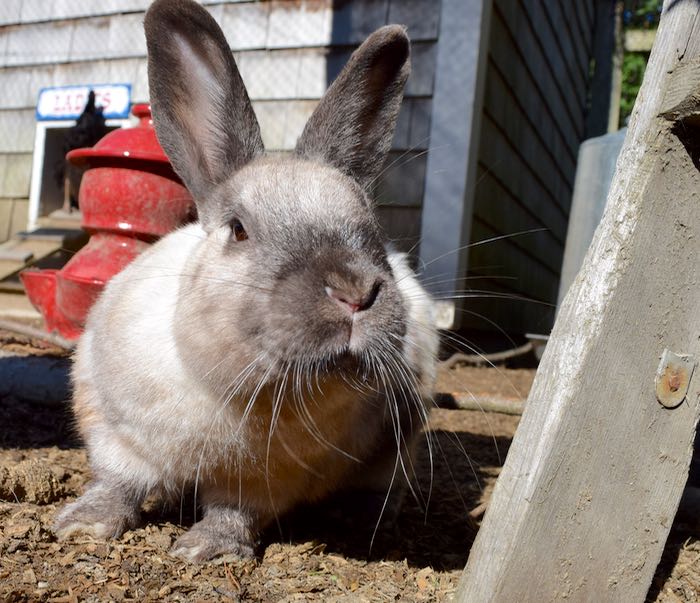 It's only a coincidence her coloring is so similar to the birds of the same appellation. However, her muted greyish-brown tones did give this Phoebe her name. Our rabbit was named after one of Saturn's moons. She was given that name by one of my sons. He's a rabbit guy. Some folks are dog people, others crazy about cats. He likes rabbits. He also likes science and space. When I brought Phoebe home from the animal shelter in 2012, he took note of her dusky coloring and told me that she had a low albedo, like one of Saturn's moons. (Albedo is a term for how much radiation a heavenly body reflects back. Yes, we are so geeky here that the names of our animals often have a basis in serious science.)
Unlike the other animals, Phoebe has not been trained to come, and so she doesn't get to roam around the yard – too dangerous! But, life in the chicken pen was getting boring, so my son rabbit-proofed the goats' paddock. Now Phoebe can have hop-arounds.
Although I give Phoebe carrots, and often pull up clover and green growing things to give to her in her pen, she says that grass tastes much better when it's still attached to the ground.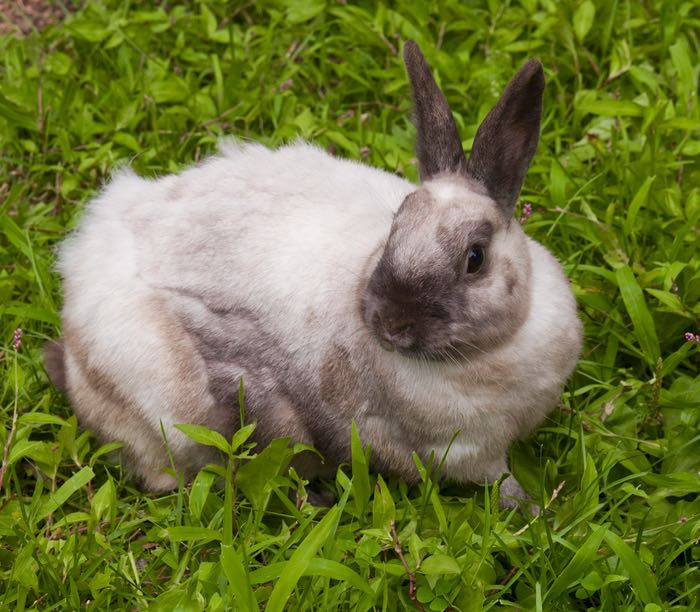 When she gets tired of the eating and exploring, there's a shady place to rest,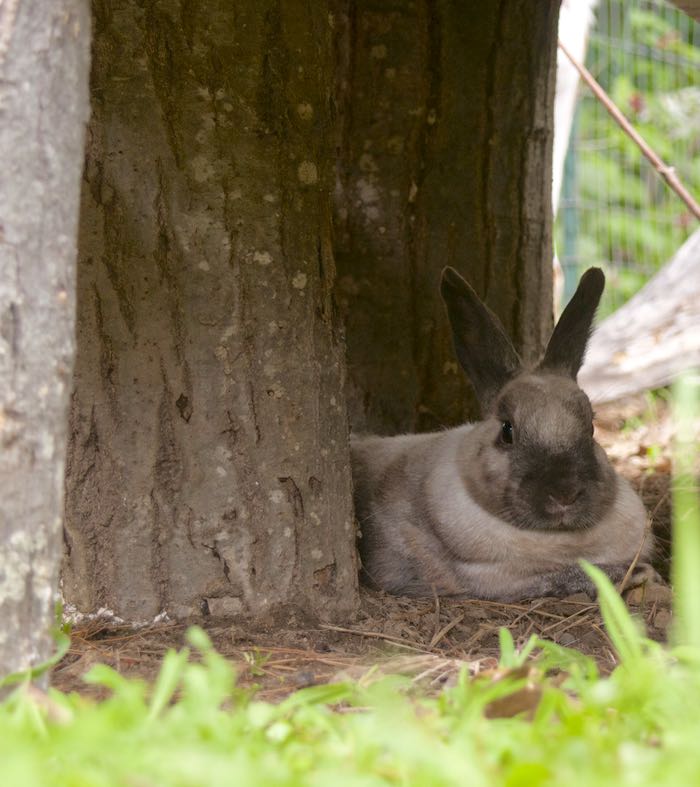 where inquisitive and pesky goats can't bother her. (Look closely, Phoebe is under there!)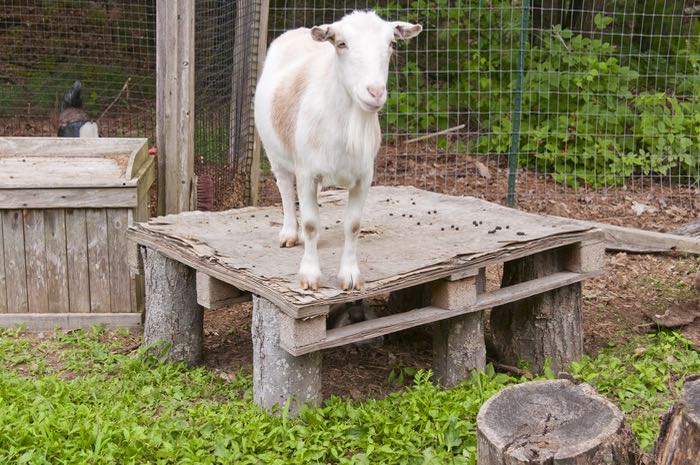 Tomorrow Phoebe Week returns to the birds!
(For more about keeping a rabbit with your flock, read this FAQ.)