It's Phoebe Week, day Four!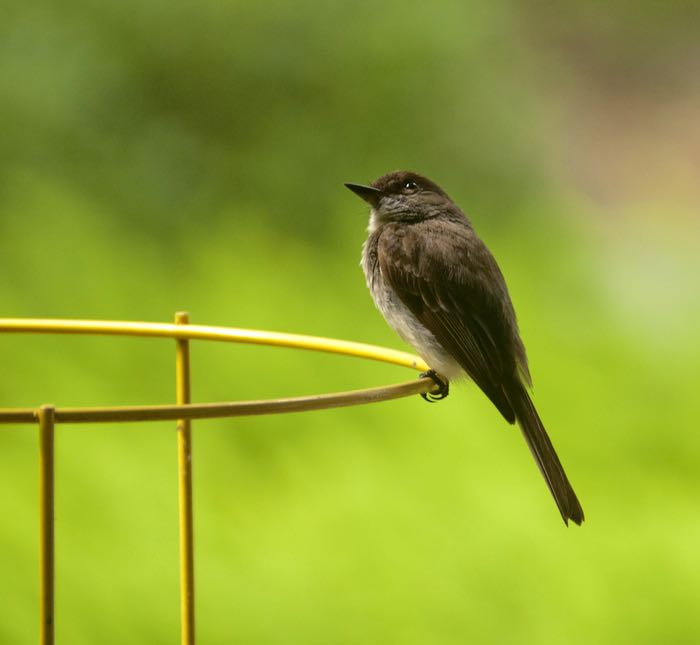 It takes a lot of food to power the astoundingly fast growth of hatchlings. We see the Eastern Phoebe parents flying to the nest and then off again countless times during the day.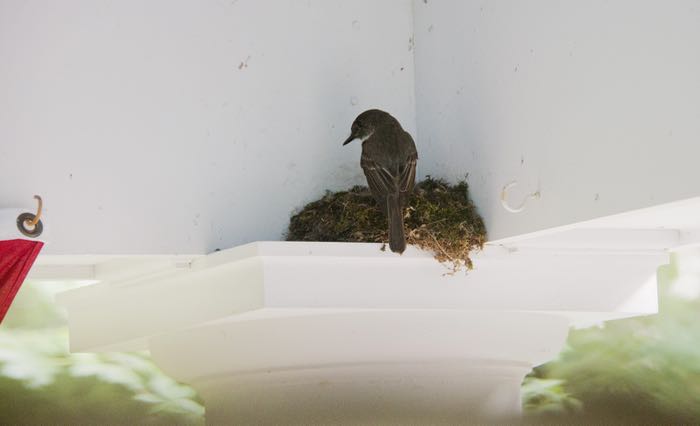 The babies are now so large, that even from a distance, I can see gaping mouths waiting for food.
What goes in must come out. The birds somehow have to keep that nest clean of feces. I hadn't thought about how that was done, but then Steve caught the method on camera.
The baby bird turns it's butt to the parent.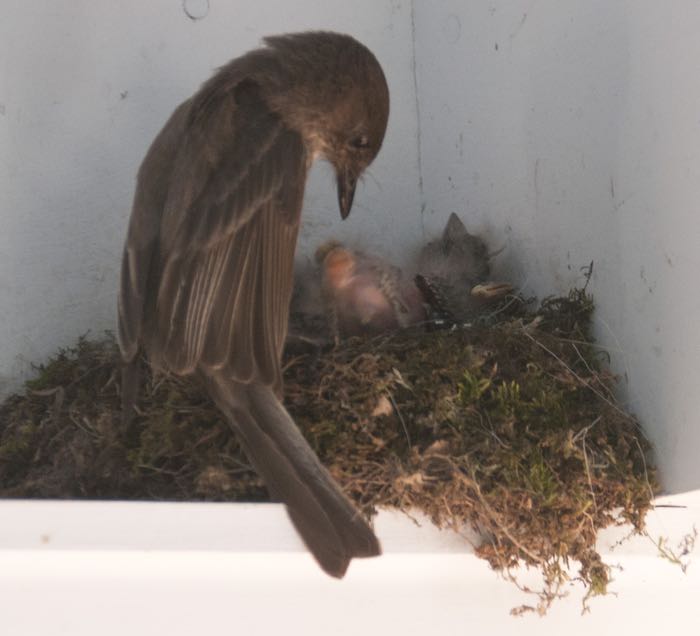 Out comes the manure,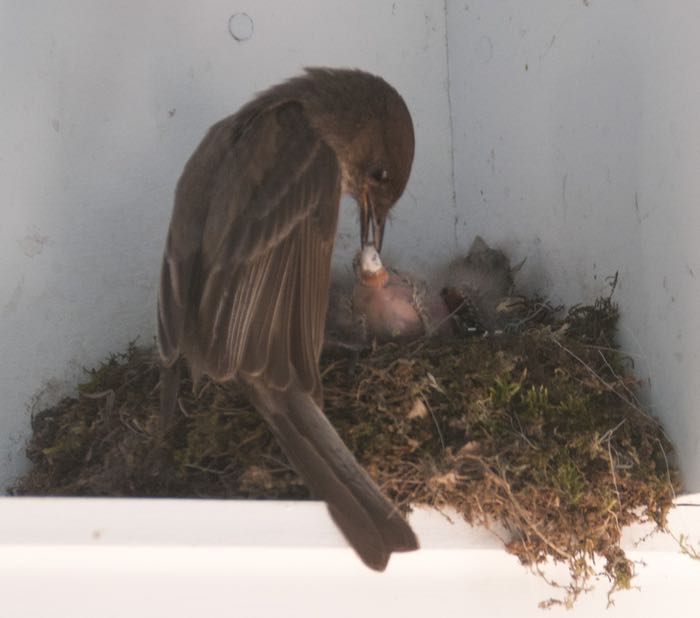 which the parent takes hold of in his/her beak,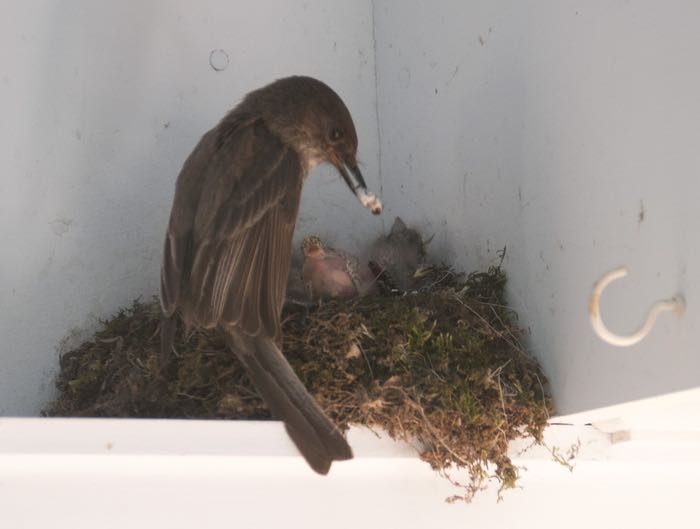 and then flies off. I know where it's being dropped – right on my porch five feet from the nest. It's a mess. I'll scrub it down when the birds fledge.
Once that's done, there's yet another mouth to feed.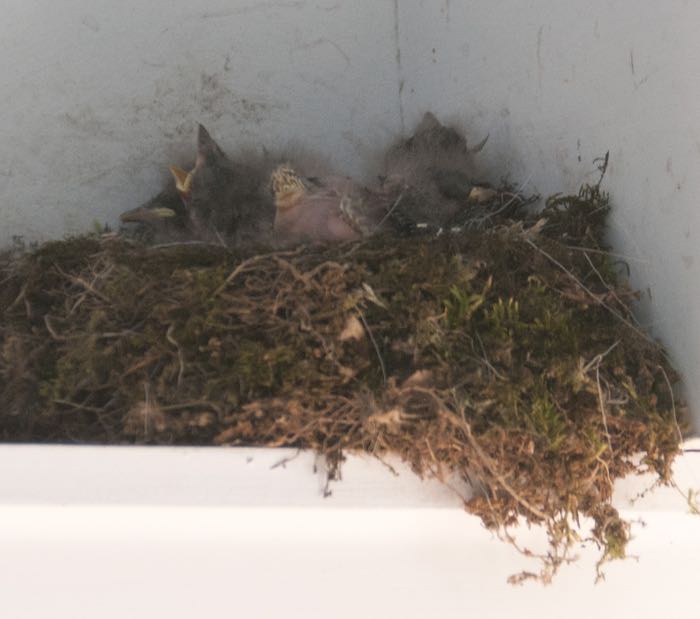 The Phoebe parents have a demanding work schedule. But I have noticed them taking a moment for themselves.