It's Day 2 of Phoebe Week!
The female Eastern Phoebe sat on her nest for about two weeks, with breaks to eat and defecate (the porch floor is a mess!)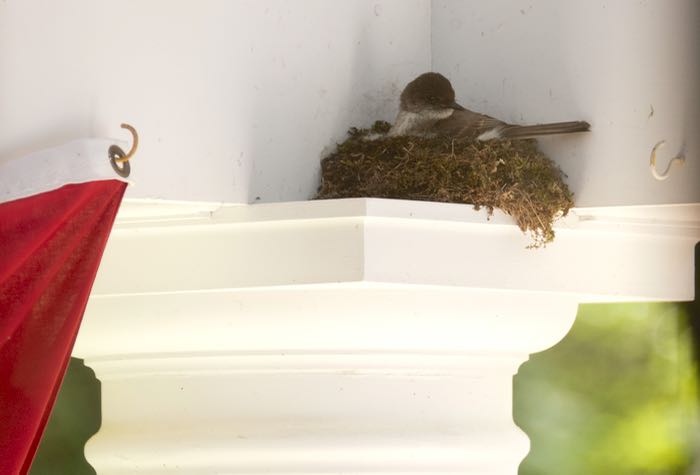 All of the eggs hatched, and this is what we saw on June 30.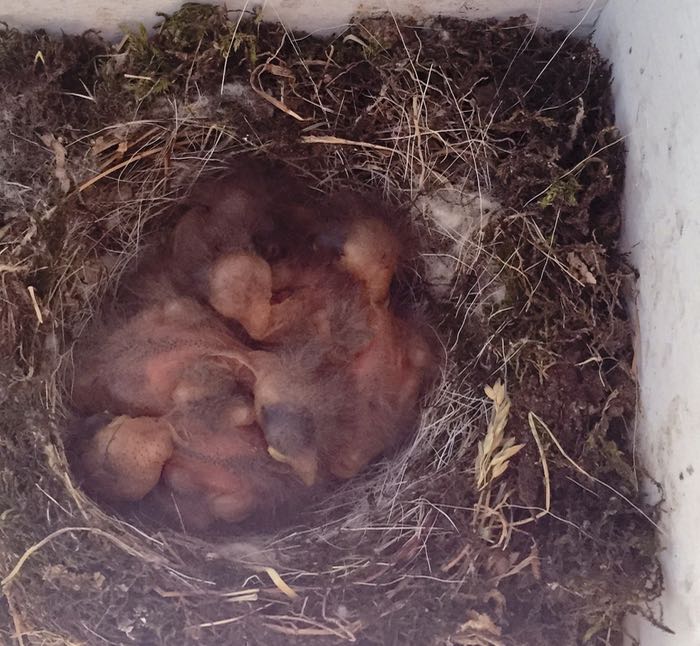 I have to say that there are few things less attractive than these helpless, big-headed, eyes-shut hatchlings. I know that beauty is in the eye of the beholder. But, really.
Three days later they looked a tad less ugly. Feathers were coming in. They could hold their heads up. Still. Not cute.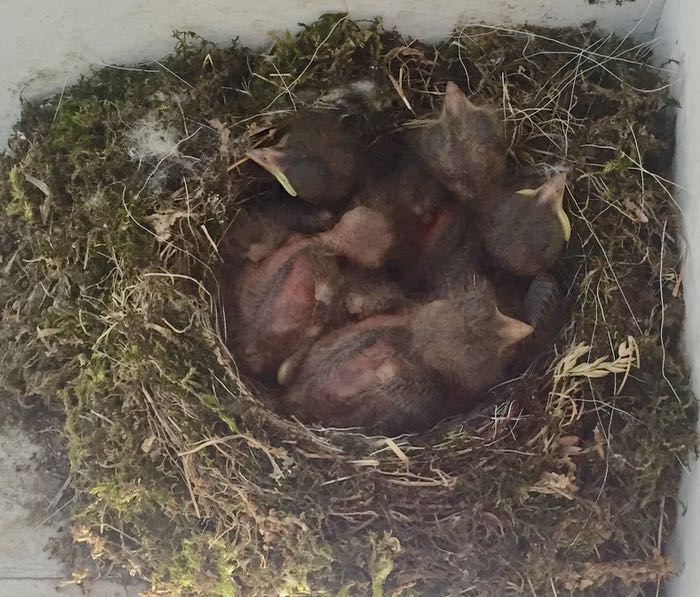 The demands of feeding such fast growth requires constant forays in search of insects by both parents.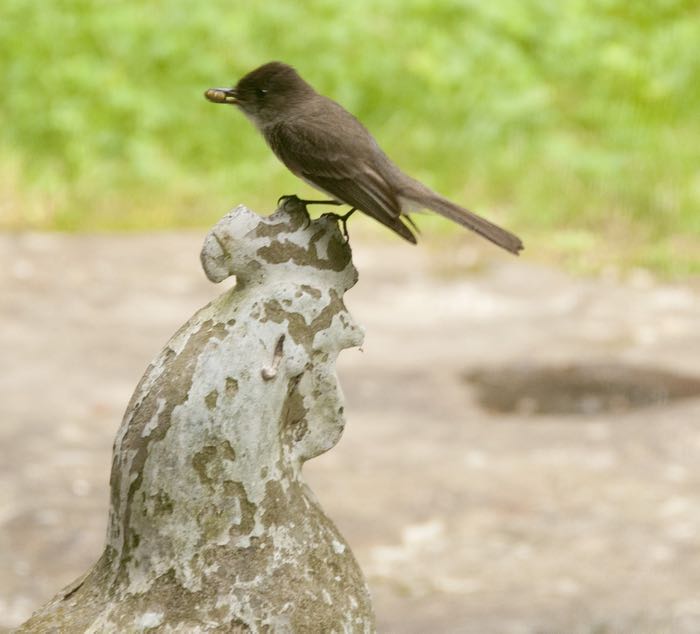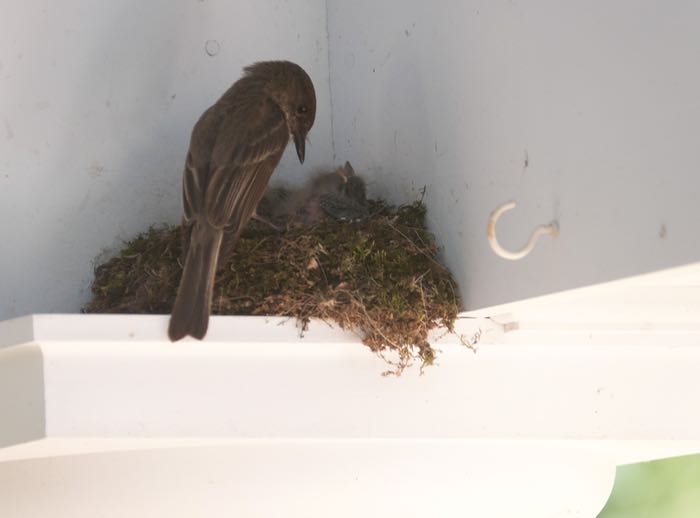 I wonder where the mamma sleeps once there's no room in the nest?