As promised – it's Phoebe Week here at HenCam!
Day One:
This is where I live: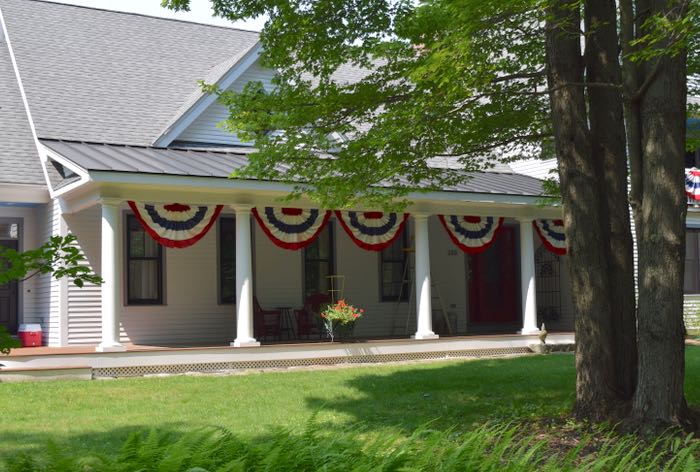 Of course, a house is not just the home of the people who live inside. So many creatures live on the walls (daddy longlegs) and under the steps (chipmunks) and in the attic (bats, who we love to see swooping around at dusk, decimating the mosquito population.)
We hang the bunting up for Memorial Day, and take it down the week after July Fourth. But not this year. This year we have to wait until our newest residents leave home.
This springtime we saw this fellow flying around the front yard. It's a drab little bird with a lovely call – fee-bee! (Hear it here.)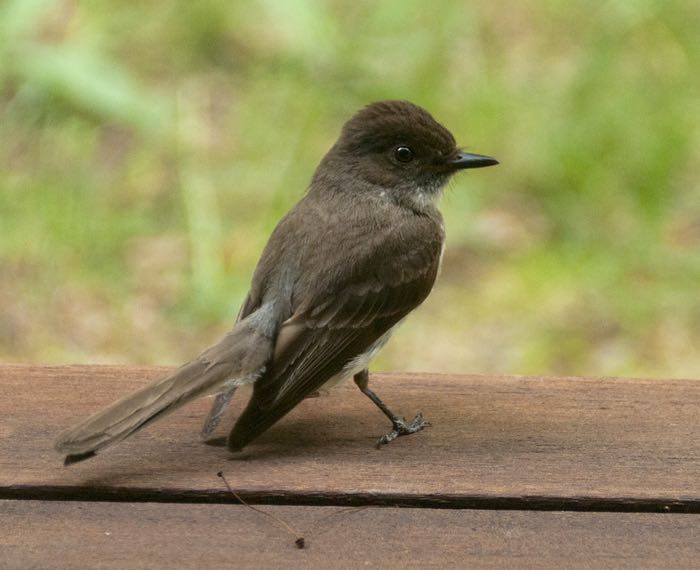 It's an Eastern Phoebe, and not only do I appreciate it for the birdsong, but also for its feeding habits. The Phoebe is in the flycatcher family, and eats flying insects, including wasps, and also eats ticks. So, I was especially pleased when I saw a Phoebe carrying nesting material to the porch. The Stokes Field Guide to the Birds of North America (Stokes Field Guides) say that there are no distinguishing marks to tell the sexes apart, but I'm guessing that this is a female, because she's the nest builder. (The male points out a good site, and then lets her do the work. .)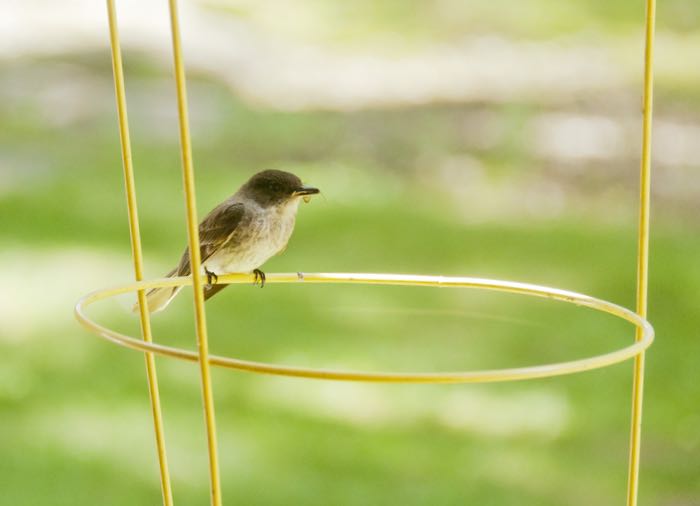 A pair of Eastern Phoebes claimed a prime nesting location above the first pillar of our front porch. They built the most beautiful nest I've ever seen, using moss, strands of dried grass, and goat hair. Each day the female Phoebe laid a perfect, very small, brown egg. She stopped laying when she had a clutch of five.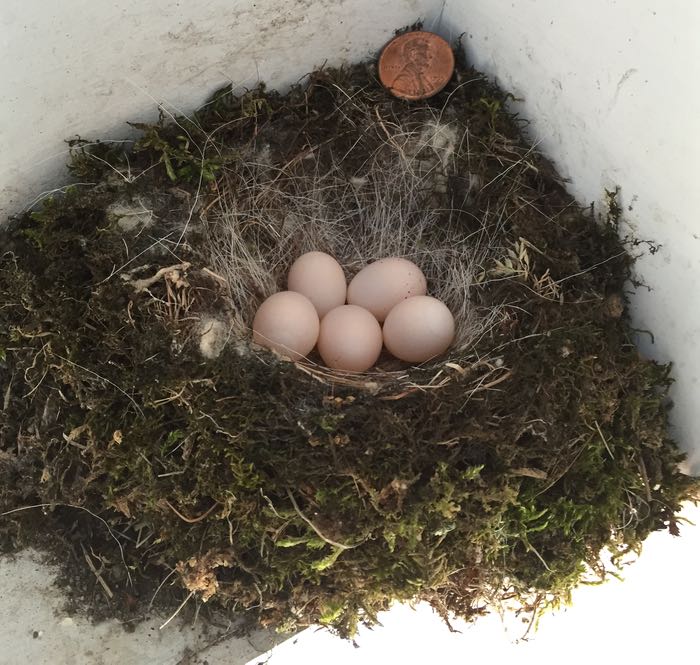 Then she sat. (The female does the incubating, and that's how I know that she is a she.)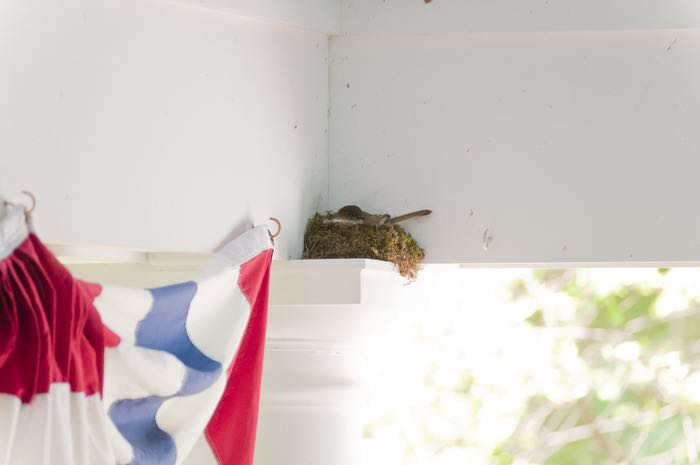 Check back tomorrow to find out what happened next!