I live in a small community about thirty miles west of Boston. Being so close to the city and hard by much larger towns, it would be easy for us to lose our identity, but we have some hard-working volunteers and a deep sense of place, and that is reaffirmed at our celebration called Old Home Day. One of my friends has lived in Carlisle for more than forty years, and she has volunteered at this event every single year. Old Home Day is usually held the weekend before Independence Day, and it looks and feels like a July Fourth Celebration, but we keep it small and centered.
The day starts out with a free pancake breakfast and a road race (which is open to creaking parents and small children, though it's usually some teenager who blazes through with a fast time.) Then people gather at the town common to watch the parade.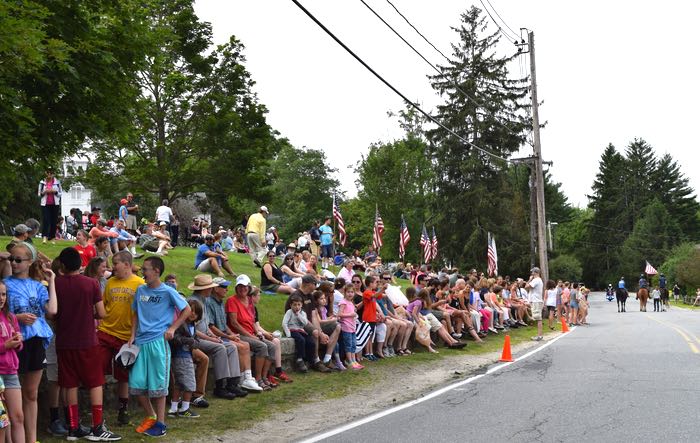 Horses lead it off. (I don't bring Tonka – he hasn't yet been trained to be a parade horse. Maybe in the future!)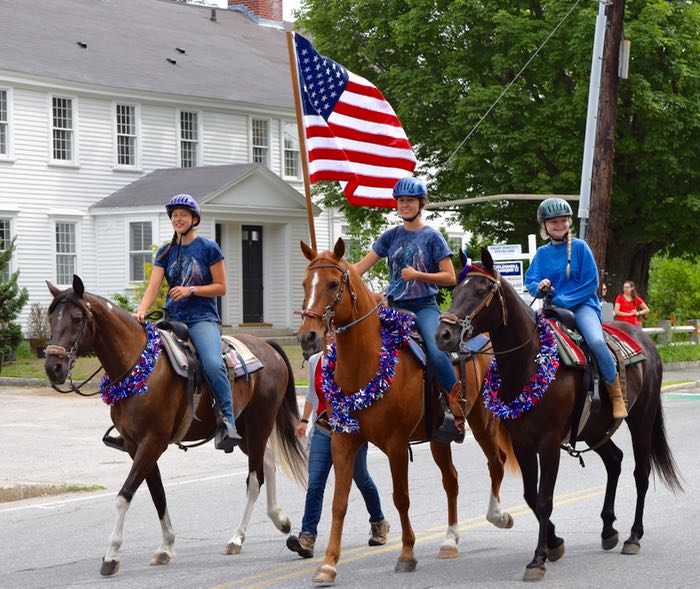 Much of the parade is filled with a ragtag of children.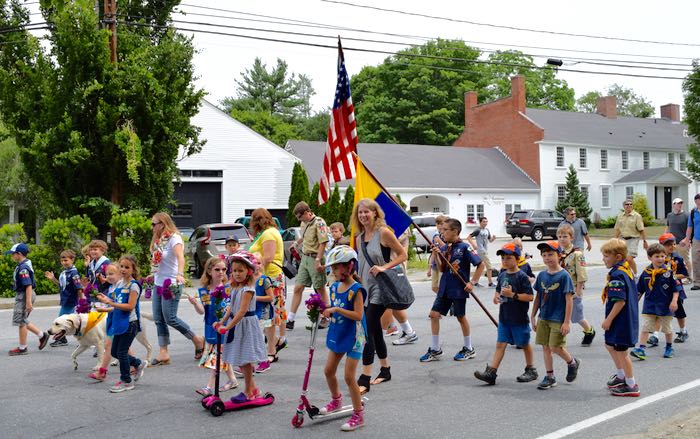 No banners with causes, or politicians, are allowed. But, we do love our caped crusaders.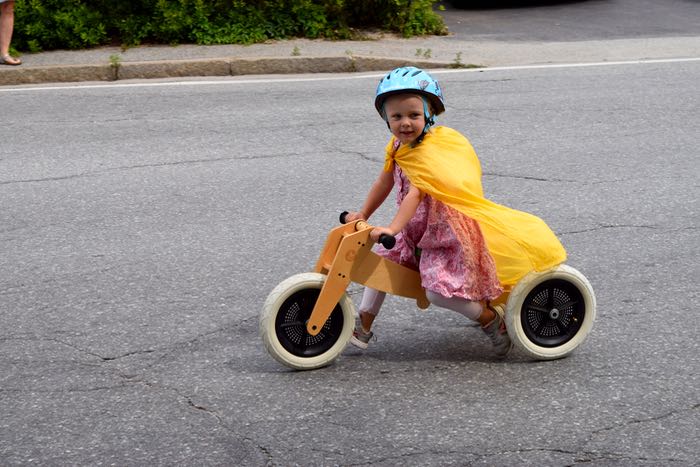 Minute Men march.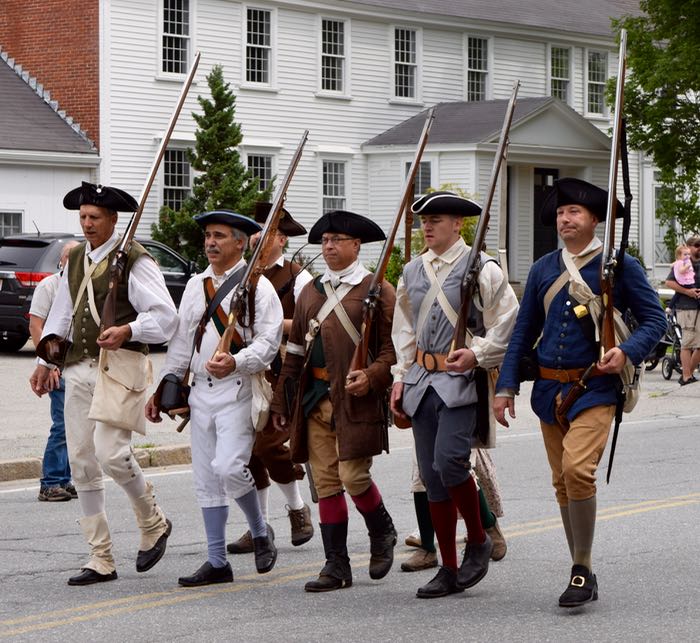 The fire department tosses candy from its trucks.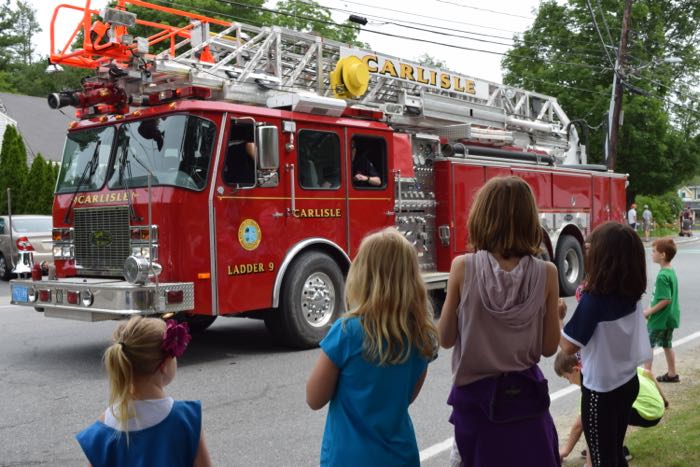 There are "floats" like this tractor from Clark Farm.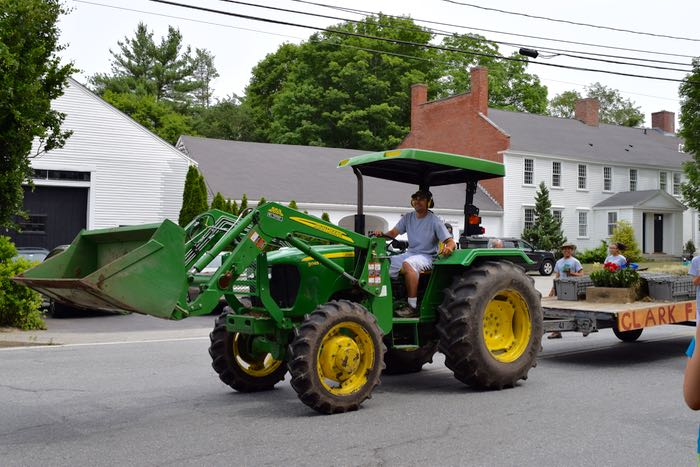 Instead of candy, they handed out strawberries!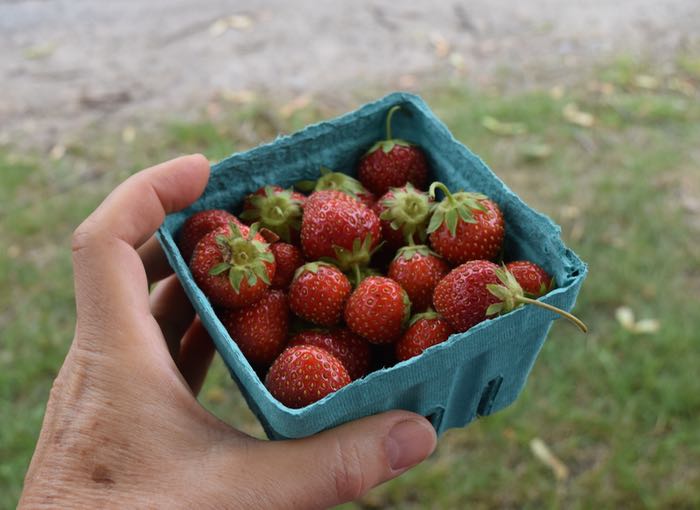 Clark Farm also showed off its goats. Recognize the truck? It's in Tillie Lays An Egg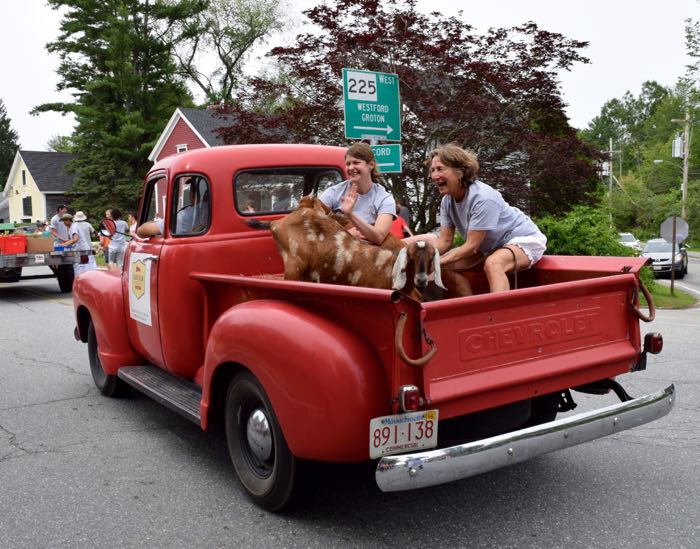 The highlight of this year's parade was a new entry – the Garden Club put together a drill team! They performed in front of the judges stand.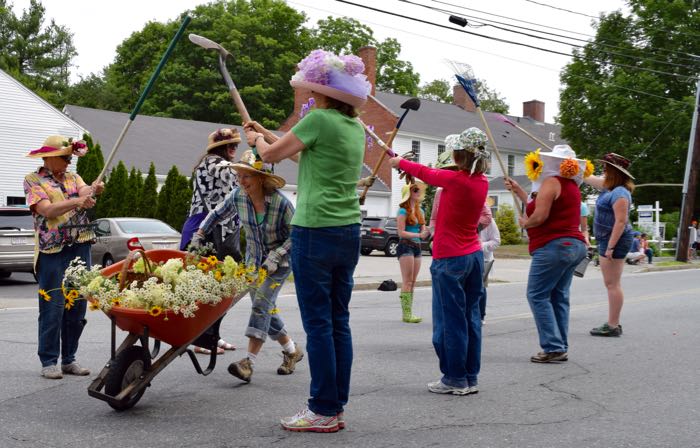 Some years we have a marching band, This year's group didn't exactly go in for precision and uniforms – and we like it like that. The drummer is in a well-known rock band. His friends, all professionals, mostly jazz artists, came out to march. Well, maybe not exactly "march." But, what music!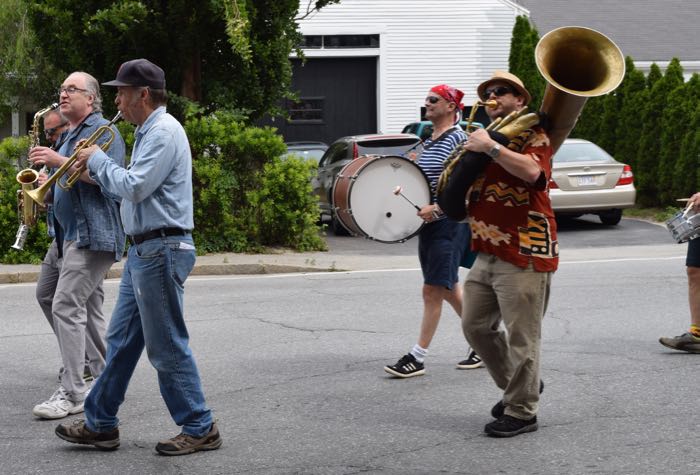 There are also booths with things for sale, like cotton candy and trail maps of the town's conservation land. The Boy Scouts sell burgers. There's an art show. Awards are announced for honors like Conservationist of the Year. There is a cake decorating contest.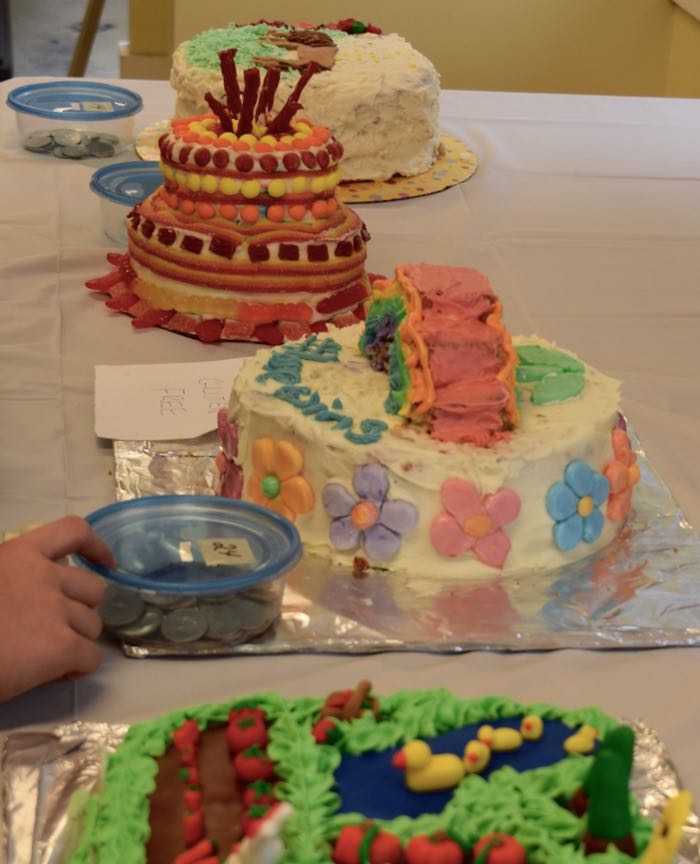 The cakes are then carried over to the town hall, where in the evening there's a Firemen's BBQ and a Cake Walk. For 25¢ you can try to win one of the cakes in a game rather like musical chairs.
The fun of the cake walk is that even if you don't win, probably someone you know has, and they share. That takes a lot of cakes, but we have them! This year more than 70 cakes were donated. I brought these cupcakes.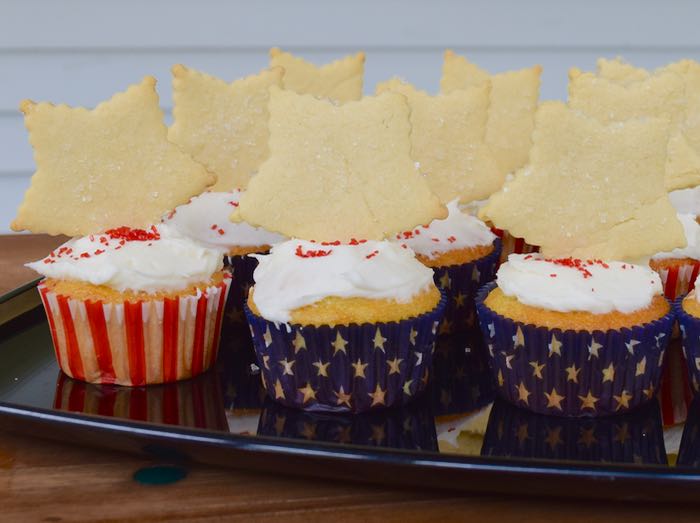 Today we were invited to watch the fireworks in Boston. But, I'd rather stay home, away from the crowds. I've already had a perfect Fourth.
Happy Independence Day!