Fourteen days after the Eastern Phoebe eggs hatched, the babies were still in the nest. Or, as in the nest as they could be.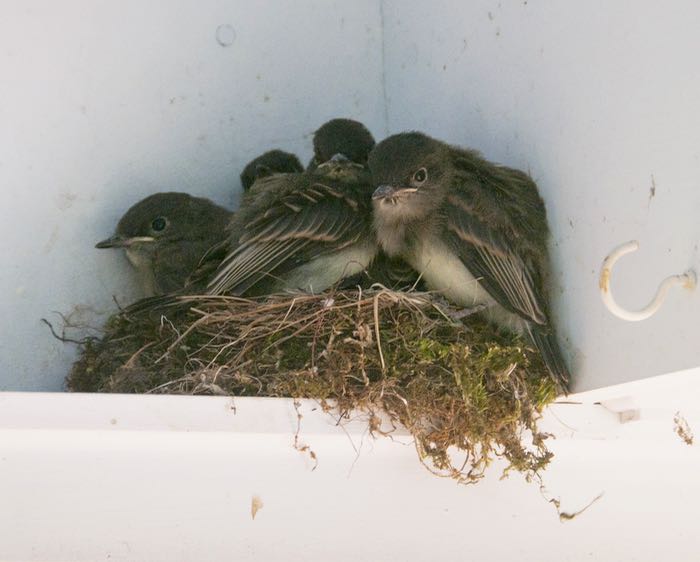 They were still hungry.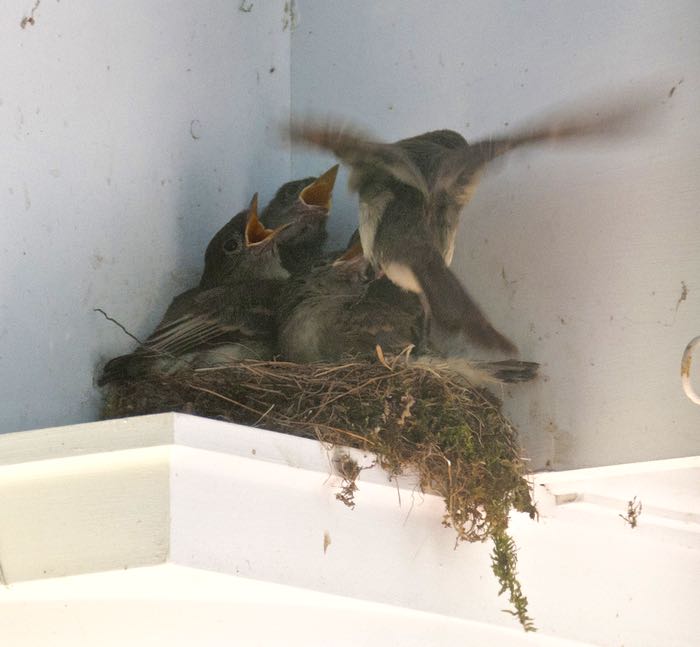 Both parents continued to feed their offspring.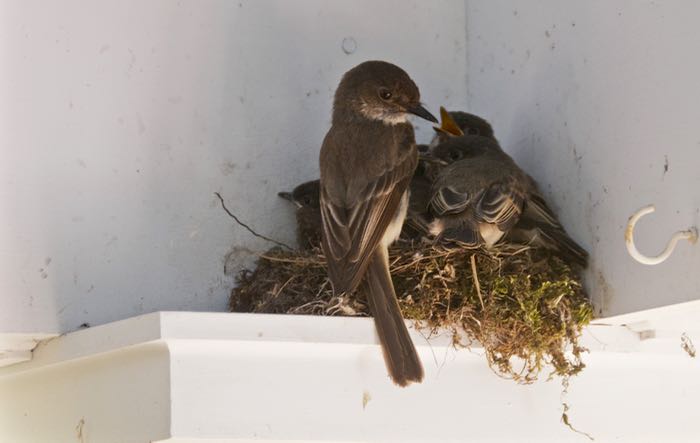 Maybe I'm reading more into this photo than is there, but doesn't this Phoebe look exhausted?