Two weeks after hatching, it was time to go. The Eastern Phoebes didn't have any choice. They could no longer fit in the nest.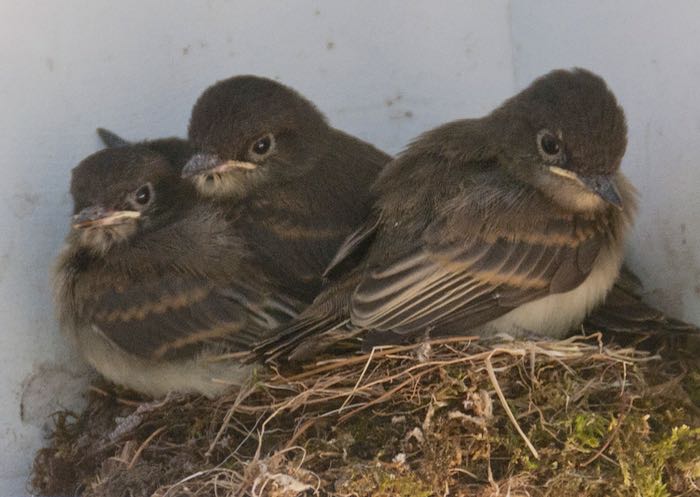 After a cautious venturing out to the nearest perch, the five hatchlings were soon gone.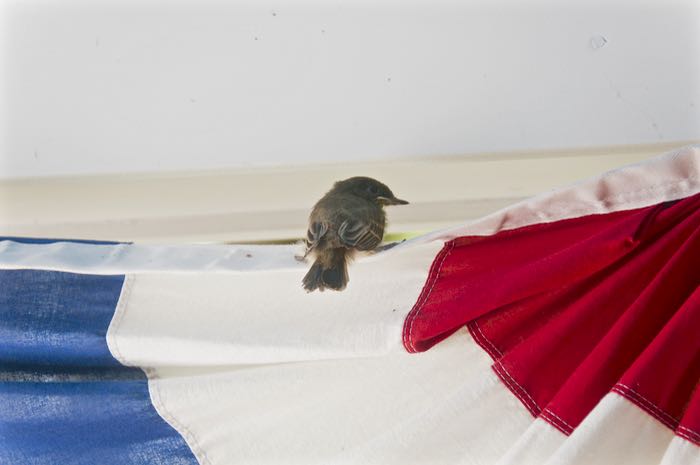 The nest is now empty. The parents might return to lay a second clutch. I'll be curious to see what sort of housekeeping they do before that. It could use some tidying up.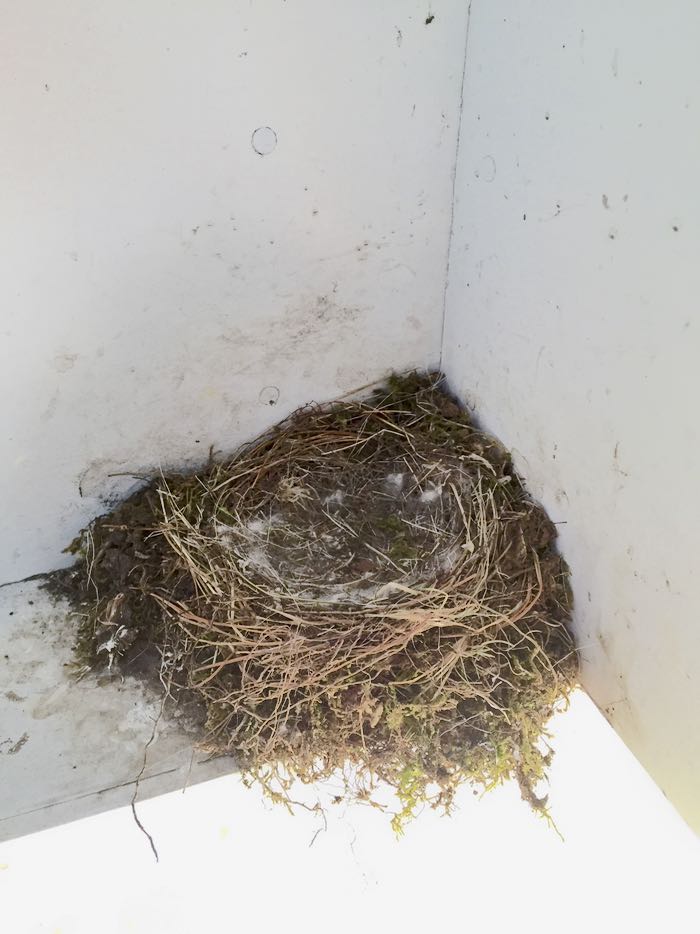 I have tidying up to do, too. The porch is getting washed down today!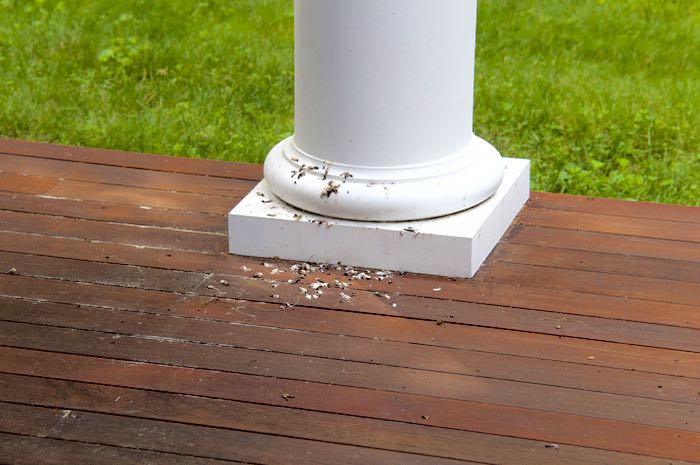 To see the first post in this series (with photos of the beautiful eggs) go here.