Back in 2005 I was about to publish a cookbook. Everyone said that authors now had to have websites. Most authors at that time put up what are called "static sites" with simple, unchanging, information. But, Steve, my husband, also known here as IT Guy, had an idea that we should livestream what goes on in the flock, after all, the book was about eggs and chickens. I said, Sure, why not? I had no idea what I was getting into.
Back then, there weren't that many animal cams, and certainly very few run by individuals. There was no how-to manual. Steve had to figure out how to get it up and running. It wasn't just a matter of buying cameras and plugging them in. You needed servers and hosts, and there was software to write. In addition to that, I couldn't have the cams and use an off-the-shelf website. We had to have it custom designed for the cams. It was challenging! It remains challenging. The technology improves. The quality of the video has improved – as have people's expectations. What we do here at HenCam is both time-consuming and expensive. IT Guy has written a FAQ to explain it. I've read it and still don't understand it all.
Over the last decade, my life as a writer had changed, too, and much of that is because of HenCam. As soon as the cams were up. I got emails asking me to explain what was on the screens, so I started the HenBlog. Since May, 2006, I have written 1,900 blogposts. Some of you have read all of them. Nine years is forever in the blog-o-sphere. It's an especially long time when you realize that I pretty much only write about what goes on with my animals in my backyard. But, every time I think  that I have nothing more to say, there is. I am grateful for each and every one of you that stop by my site. I now have more readers of my writing than I ever did as a book author.
The cams have a limited life, especially because they are installed right in the midst of chickens! Replacing them has given IT Guy the opportunity to tweak, upgrade and (hopefully!) simplify the set-up. What you see now at HenCam – the OutsideCam – has been a long time in the making. This camera has replaced the GoatCam. I know that many of you will miss seeing Pip and Caper's furry behinds, but there's a limit to the number of cams that we can run, and this view of the Gems' outside run is something that I've wanted to share.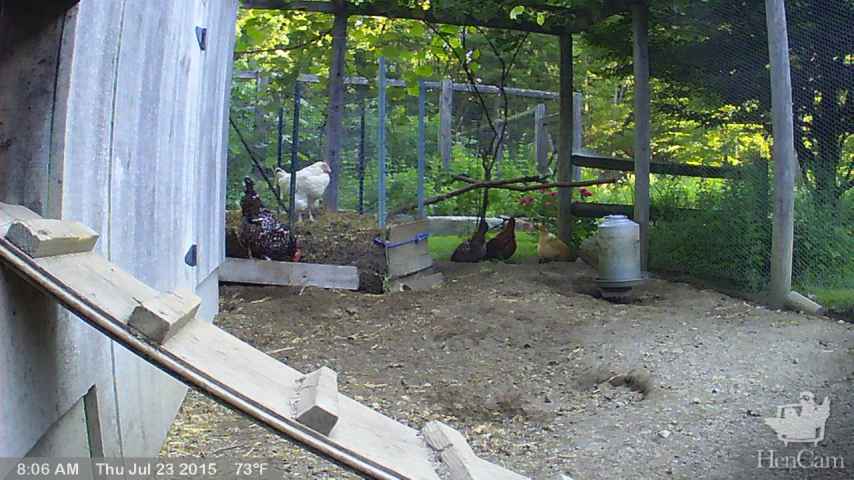 The installation of the OutsideCam is the first step in a number of improvements that you'll be seeing here in the coming weeks. You read my writing, but you see Steve's work. We're both excited about what's to come.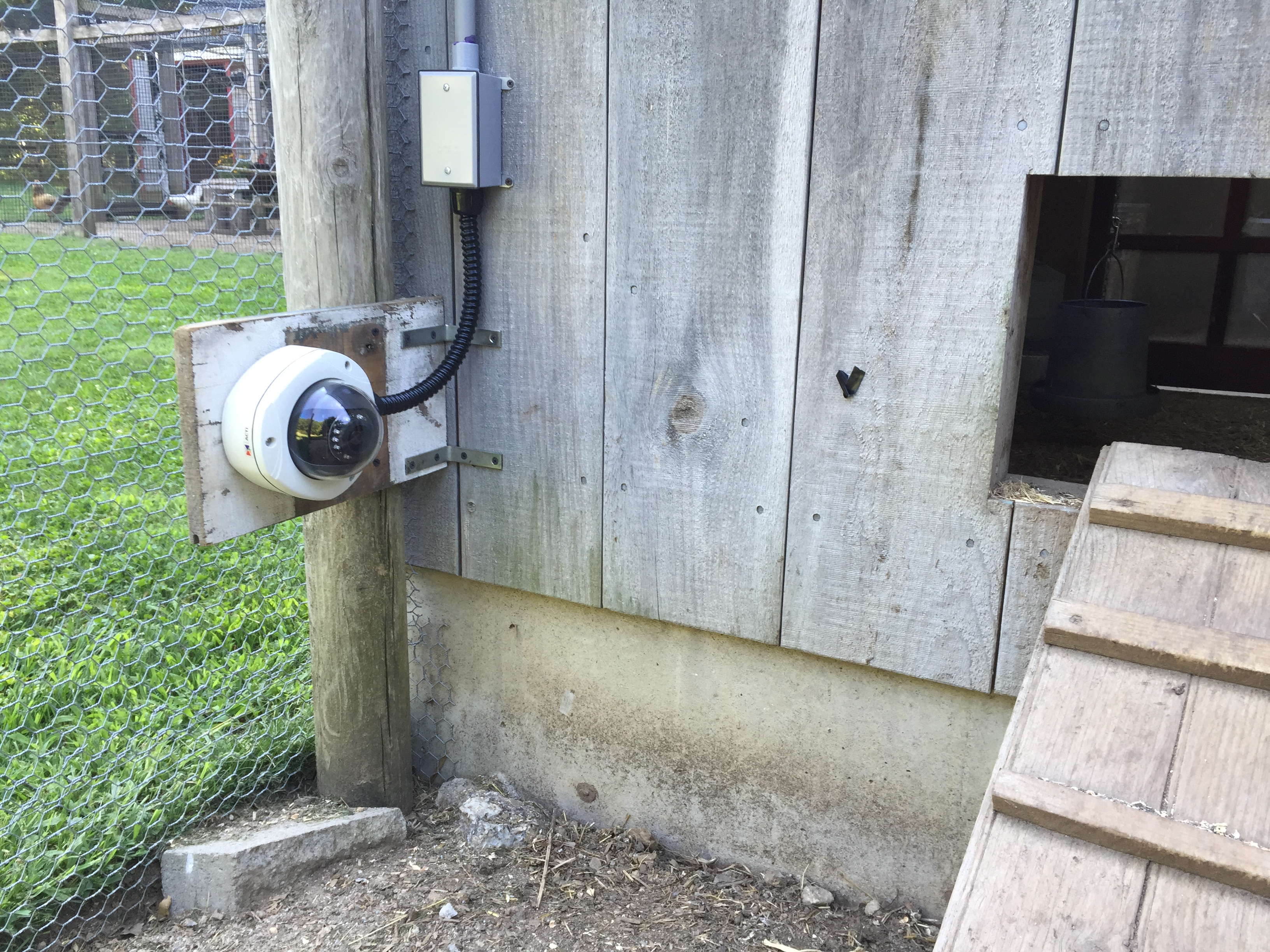 My writing has never paid the mortgage (it's the rare published author who can make a living at it) but this site is finally self-supporting. The "coffee money," the Amazon sales and the GoogleAd clicks bring in enough to keep the HenCam going. (Which is a very good thing, as there was a point when we thought about shutting it down.) Thank you to all of you who enable IT Guy to work behind the scenes, and for me to write what I do!