Most of the hens lay mid-morning. There are three nesting boxes for six Ladies. Plenty of room for all. Except, for some reason, this morning, the middle box is the place to be. Owly looks in. The spot is taken.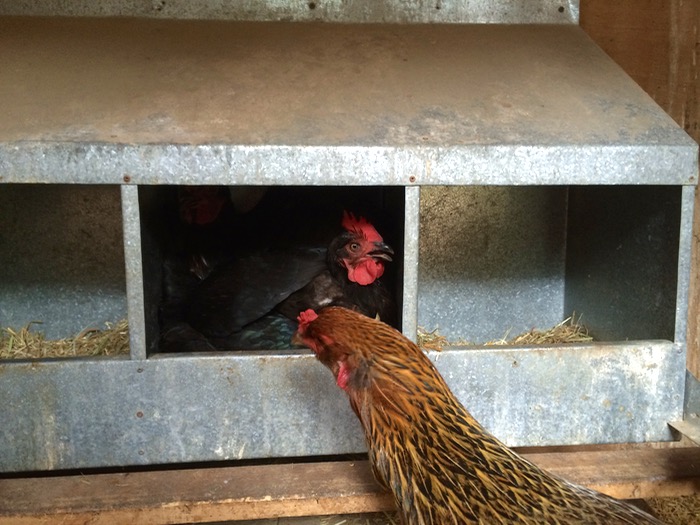 Veronica looks in. Being Veronica, she complains loudly.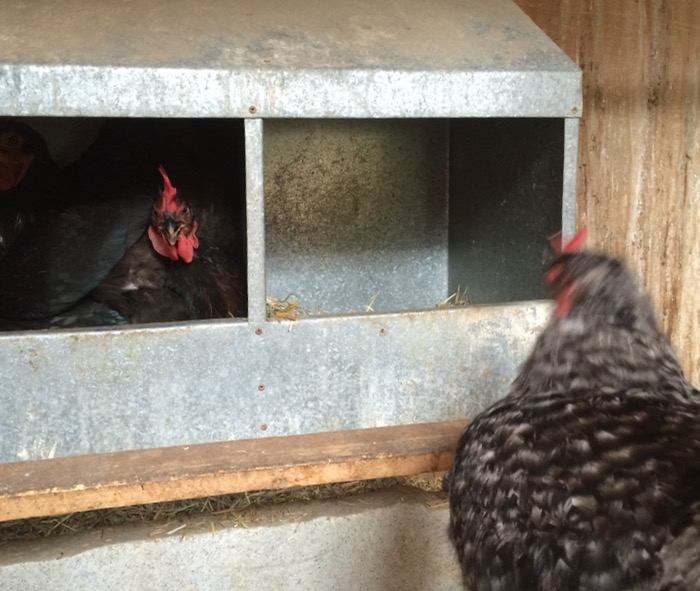 Veronica thinks about pushing her way in. But someone has already done that.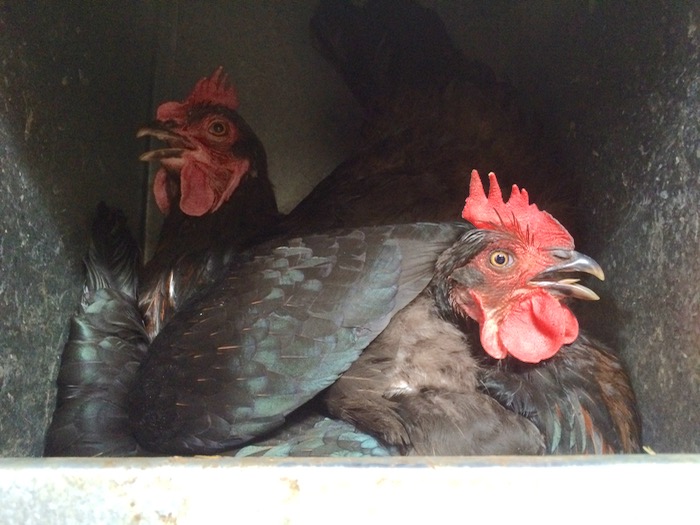 It doesn't look very comfortable, does it? Neither Nancy Drew, nor Beulah are going to give an inch. I leave them be. A half-hour later, the Black Stars are out and about. Veronica is in the nest, and look what's under her.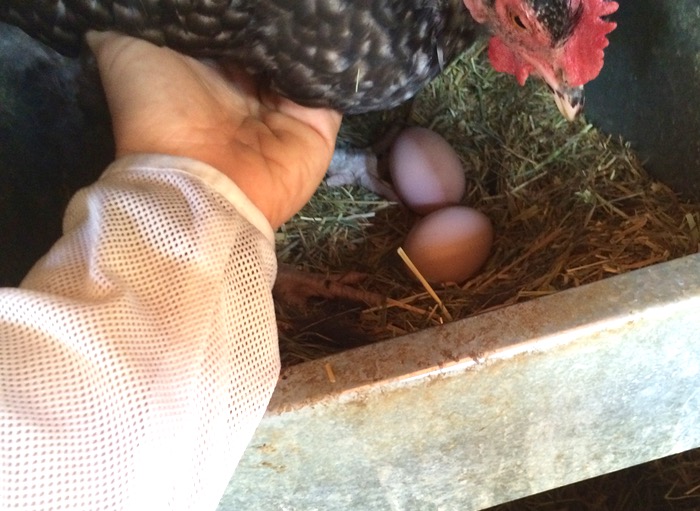 It would be comical, except sometimes what with all of the stomping and jostling and squatting, an egg breaks. So far the eggs that the Ladies lay are sturdy enough to withstand the commotion, but that's not the case with the Gems. A few of those older hens lay thin-shelled eggs, and several times a week I find a broken one. I know the hens that are no longer able to make strong shells – Jasper and Opal – and if I was a real farmer, they'd be gone. But, lucky for them, they get to stay put while I tidy up after them.