Today I need to get into my (neglected) garden, and so will forgo a time-consuming post about chickens. For the last two days we had chilly temps and rain. Today is my chance to get the last of the tomato plants in. Also, now that the ground has softened up, I can pull up weeds (it's a difficult task when the soil is like concrete.) A thorough weeding now will greatly reduce my workload later in the summer.
The deep winter snows provided cover for voracious voles, who girdled the rose bushes and the grape vines. A hard pruning has brought those plants back, shoots are growing on the stumps, but it will be a long time before they are once again the tall plants that they were last year. On the other hand, my shade garden thrived with that blanket of snow. The bleeding hearts are more robust than I've ever seen them.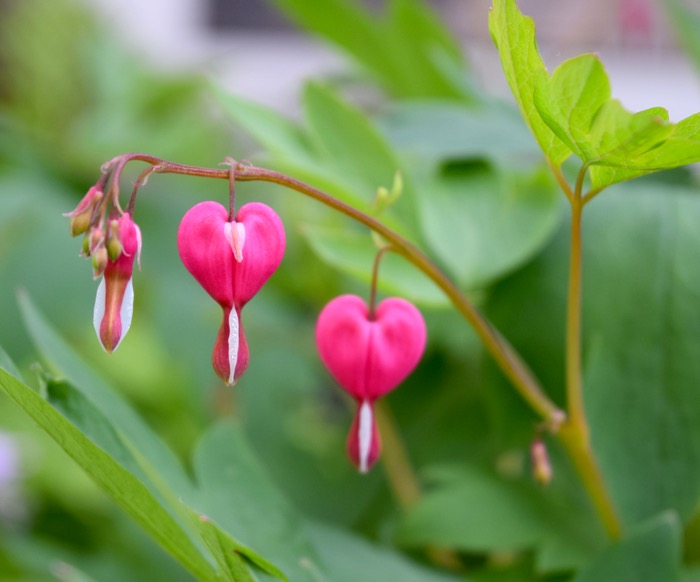 Are you getting into the garden today? What chores do you have to tackle?