We put the bunting up for Flag Day.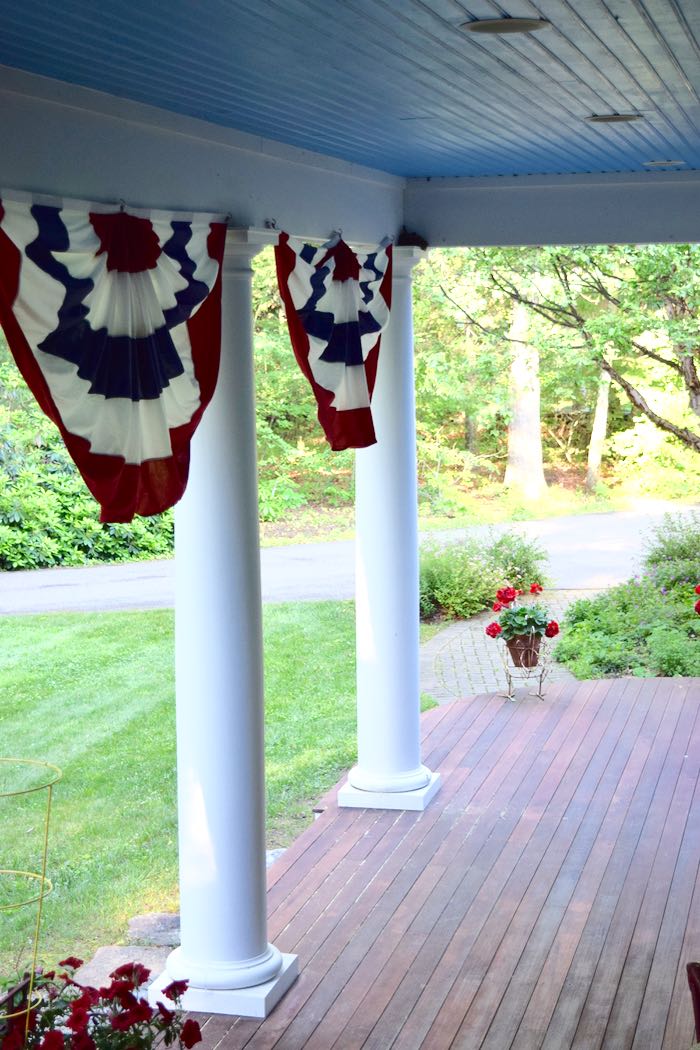 We were careful not to disturb the resident in the corner. The bird was still laying her daily egg, and so not sitting on the nest keeping them warm. Photos could be taken.
It's a phoebe's nest.
The goat boys ARE useful! She lined the nest with their soft fur. I think that this is the prettiest nest that I've ever seen.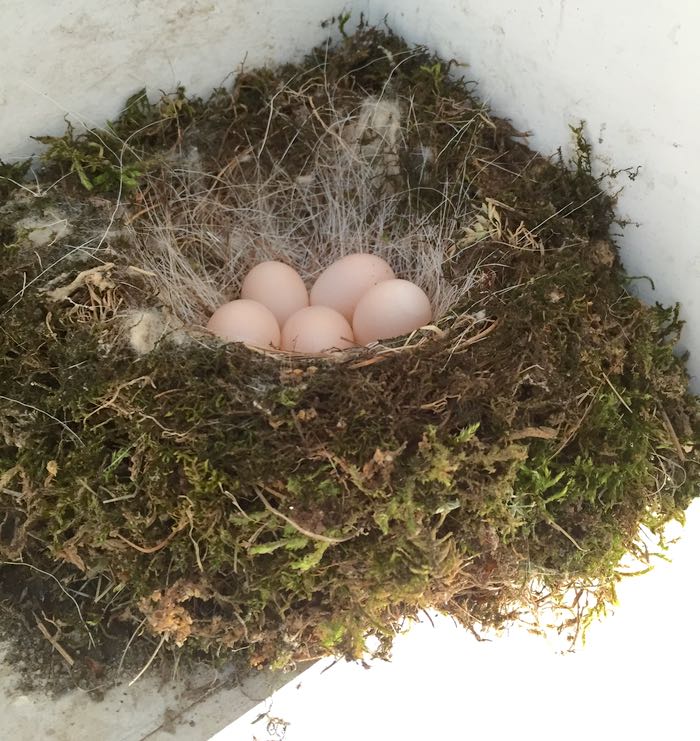 The eggs are so tiny. I set a penny in for you to have an idea of their size. This didn't bother the phoebe. Later in the day, she came back and laid another egg. There are now six eggs and she's setting.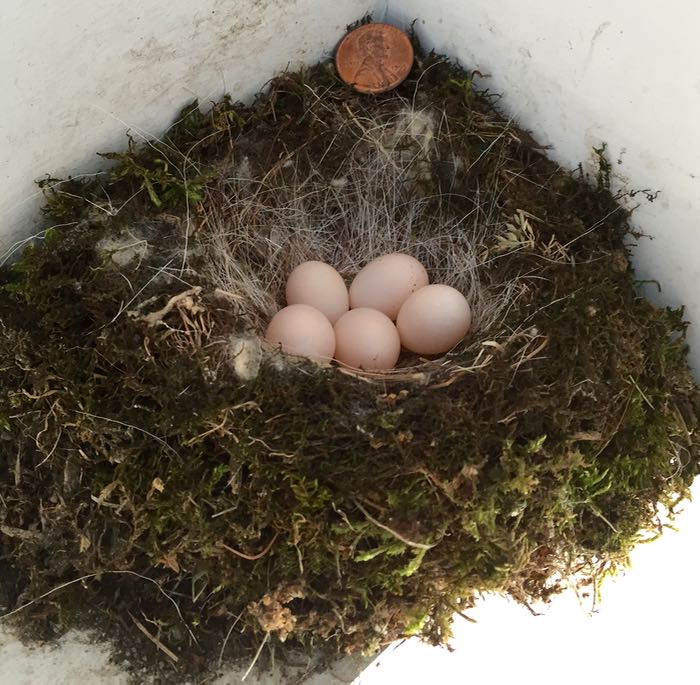 I don't let wild birds nest in the coops (or my deck!) but high on the front porch is fine with me, and it's a safe place for her. Phoebes eat insects. I'm happy to have her in residence. I've read that the phoebe reuses her nest year after year. I'm sure she'll be refreshing it with goat hair each season. The boys have plenty to offer!