Pip and Caper are wethers – which means they're neutered boys, and that means that I have to be careful what I feed them. Unlike pregnant and lactating does (female goats), the boys don't have high energy needs. If fed too rich a diet, they are prone to urinary calculi. If they got into a bag of chicken feed, they could die. The bulk of my goats' diet comes from second cutting grass hay (not first, not timothy, not alfalfa.) What looks coarse and unpalatable to us is good for them. They also eat fresh forage, from grass to leaves, to briars to herbs (and my roses if they could get to them.)
To make use of this forage, their digestive system is complex, and much of its success relies on good bacteria that digest the roughage for them. When that goes off-kilter, they can bloat from excess gas. It's painful. It can be fatal. To function properly, this system needs a periodic table worth of micronutrients, from copper to iodine. Far-ranging wild goats might be able to find this in the soil, but my goats cannot. I supply them with two supplements: goat minerals and kelp.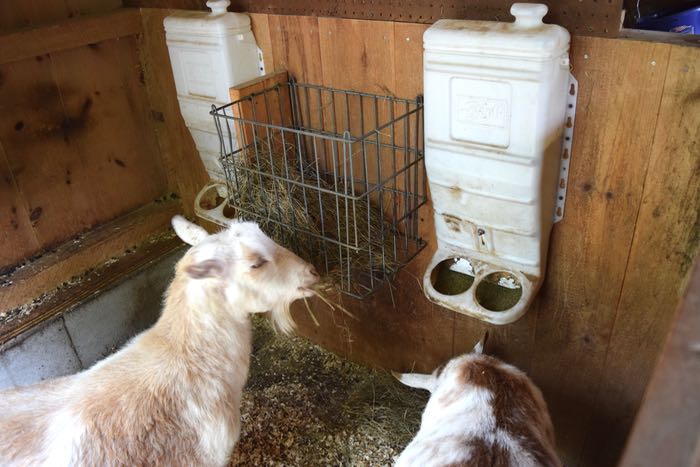 These are offered free-choice, and that is a challenge. Goats, being goats, climb on and take apart everything. They are also fussy eaters who will turn up their noses at a minerals with a small damp clump in them. I ended up purchasing these dispensers. There's room for two goats to eat at one time.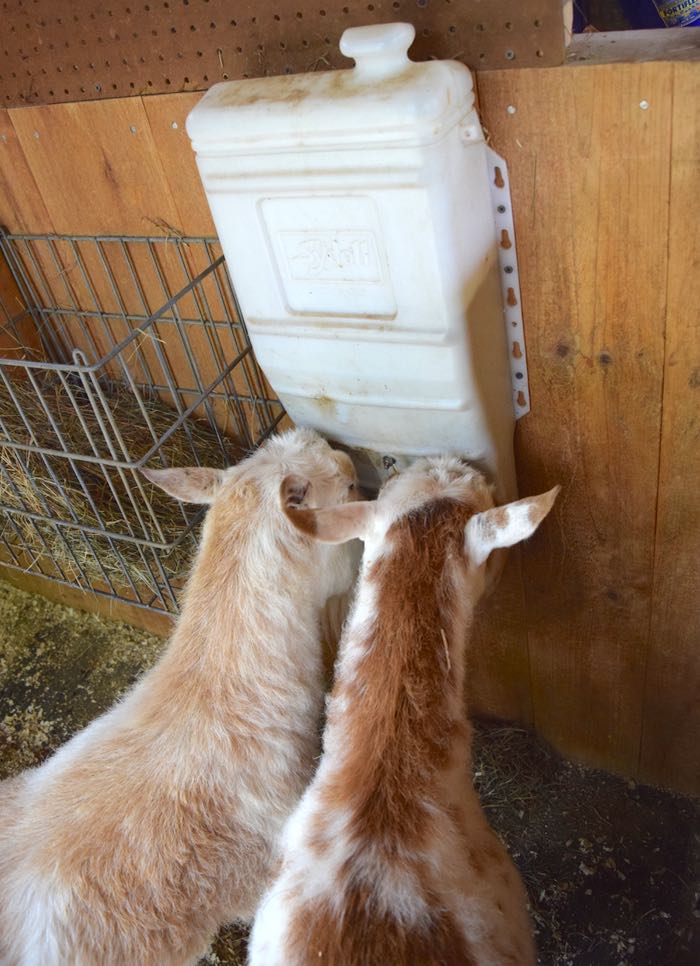 Although, of course, the goat boys are sure that the side that the other brother has is the best!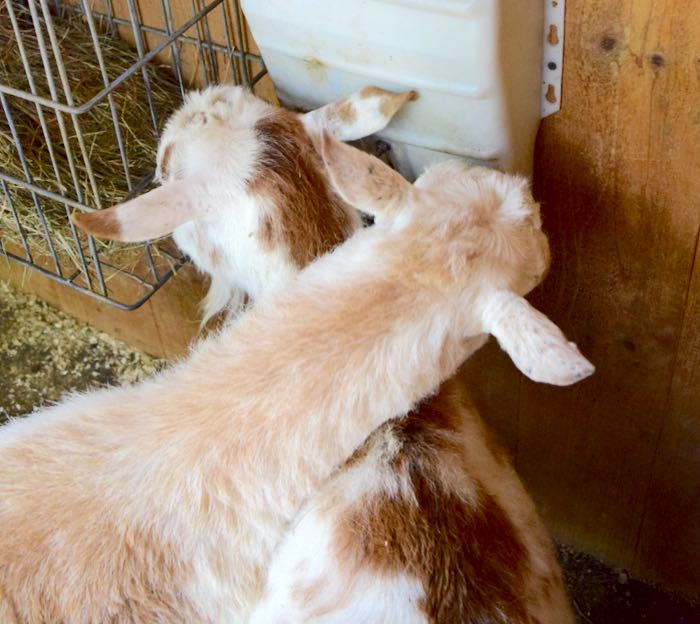 Once in awhile, the goats do get a treat. This jar contains peanuts, goat treats and black licorice. It is tantalizingly out of their reach.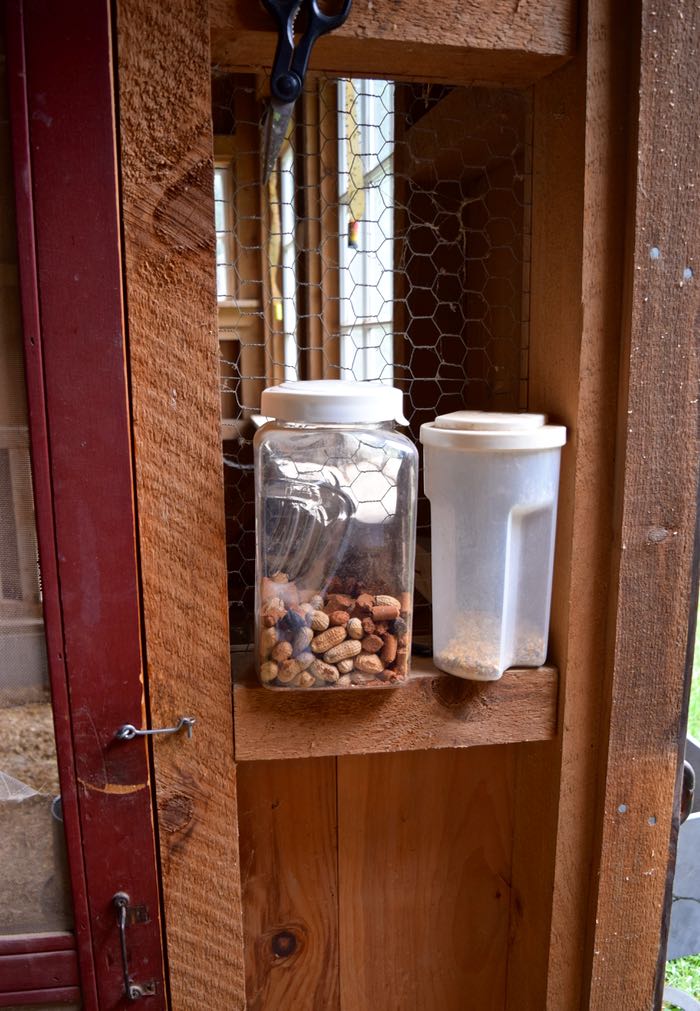 Two treats each (that's all, boys!) for standing on the stumps.