The danger of freezing pipes has finally passed. That means I now have running water that comes out of spigots by the barns. (After last winter, this basic convenience still makes me smile!) It also means that the chickens get one of their favorite things – outside waterers.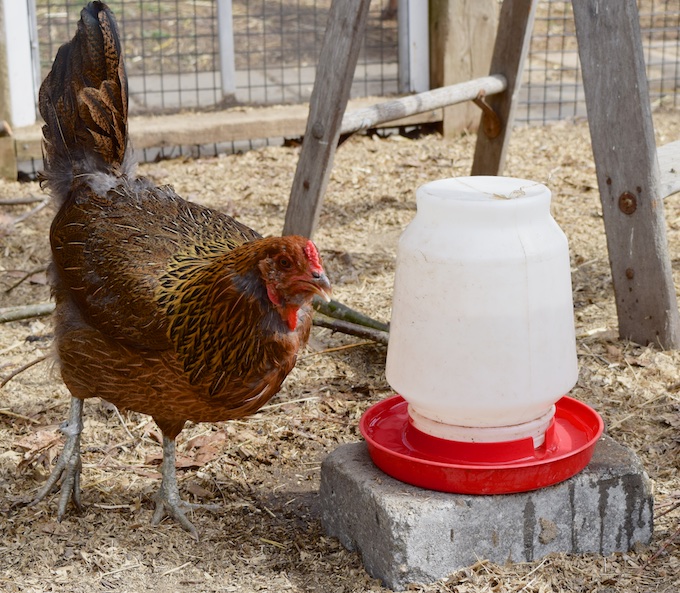 The chickens have been drinking just fine all winter from the dispenser inside of their coop. But now, in the morning, they wait until their pop-doors are opened, when they rush out and make a bee-line for the outside waterer. They do this whether the dispensers are plastic or
Amazon Auto Links: PAAPIError: InvalidParameterValue: The ItemId B002P5CF0G provided in the request is invalid.
. The water is the same, but to the hens, it is not.
I have no idea why my hens prefer drinking water outside, but I know that they do. I have a few theories. In the summer, the hens don't like to cross the hot pen to go inside. They'd rather have their water in the shade where they are. But that doesn't explain their preference now. Perhaps,even in my coops with big windows, there's something about seeing water in unfiltered sunshine that makes it more appealing. Who knows? I'm happy to accommodate their quirks. Each hen needs to drink at least a cup of water a day, more when it is hot. Providing access to water where and how they like it is essential to their well-being.
Each time the waterer is filled, it is also scrubbed. If you have problems with algae bloom, put a couple of tablespoons of apple cider vinegar in the water.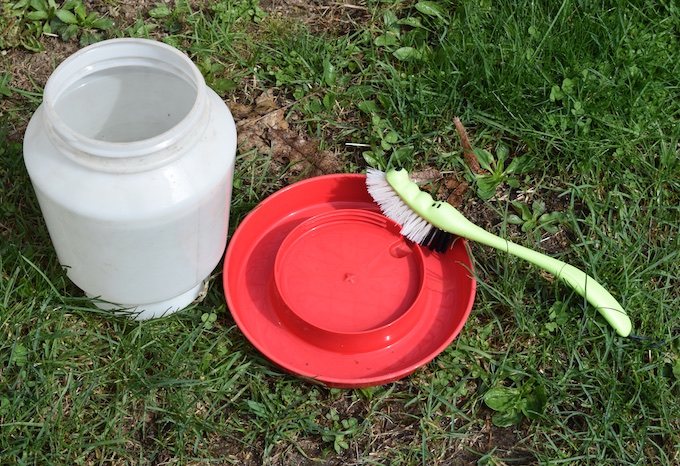 Despite the girls' preference for water outside, I still keep the dispenser inside freshly filled. They'll appreciate it on bad-weather days, and, once in awhile, a hen will remember it is there and take a sip.