A sure sign that winter is over, and that the threat of frost is on the way out, is that Lily has morning work to do.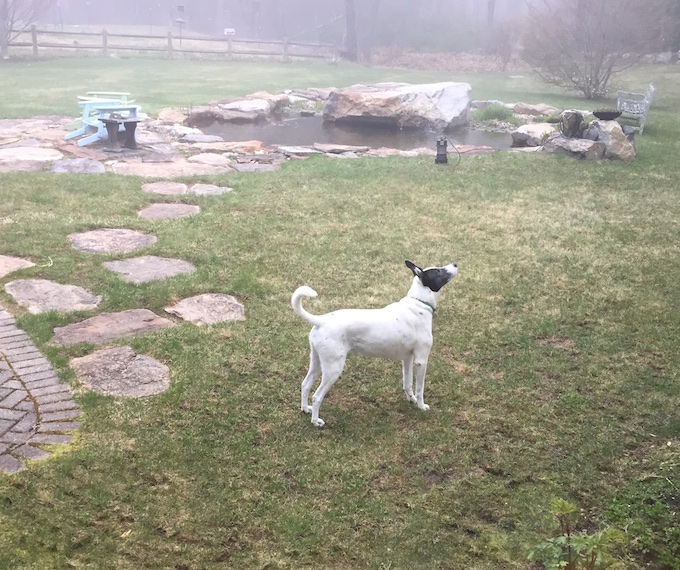 Great Blue Herons are returning from their winter feeding grounds. They are looking for ponds, abundant with fish to eat, and wetlands with tall trees to nest in. My yard has the fish.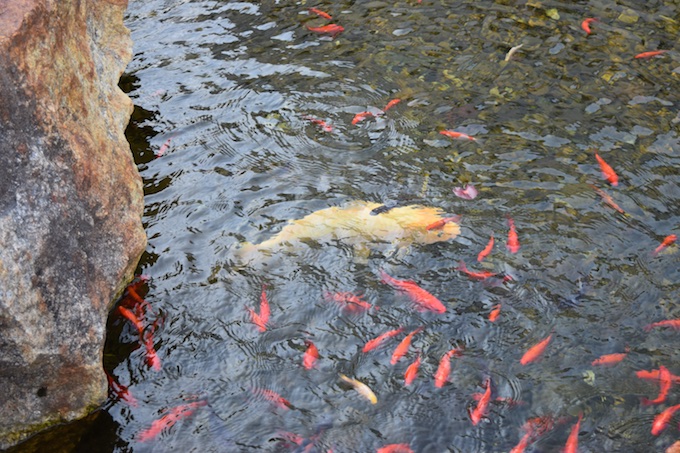 Lily can't be outside every minute, and the herons are persistent. We've lost some fish to herons, but The Beast has survived a dozen years. She's wily and wary. She knows what the shadow of a heron looks like. She doesn't let her guard down when a new "twig" appears in the water. The Beast is now too big for a heron to eat, but a heron will stab a large fish with her beak, mortally wounding the prey – The Beast has to remain on guard.
The center of the Beast's pond is three feet deep, and the rock provides a cave for her to hide in.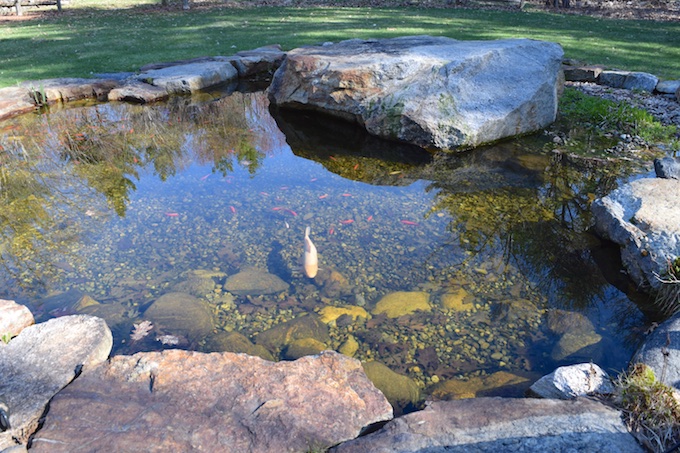 The Beast could probably take care of herself, but I think that she appreciates that Lily doesn't let the herons stay around.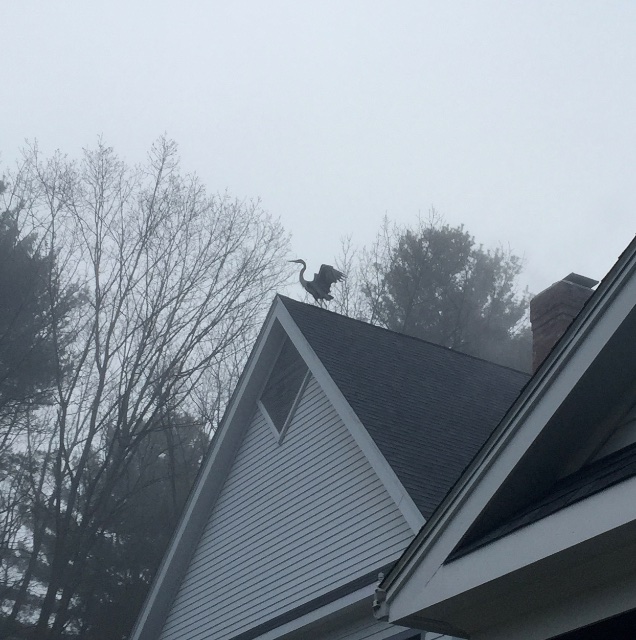 This will be a sight repeated all summer.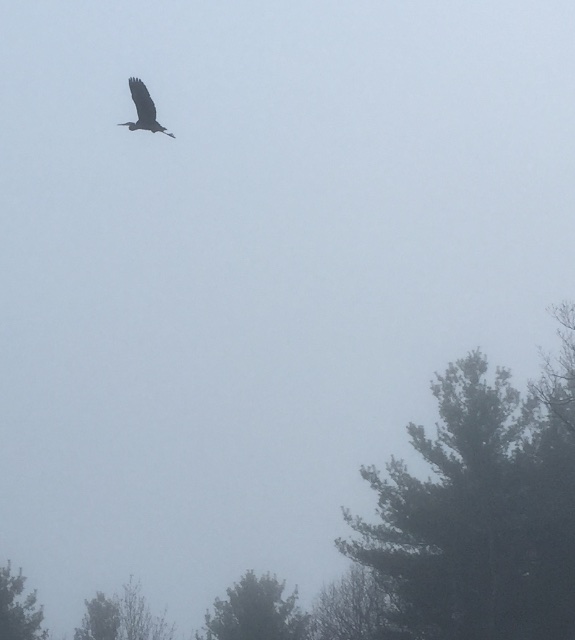 The Beast  thanks you, Lily.