I thought that you might like to see what Scooter does all day.
Steve and I get up at 6:30 am, at which time we get Scooter to go outside to do his business. After that, the little dog jumps onto the warm bed. He stays there awhile.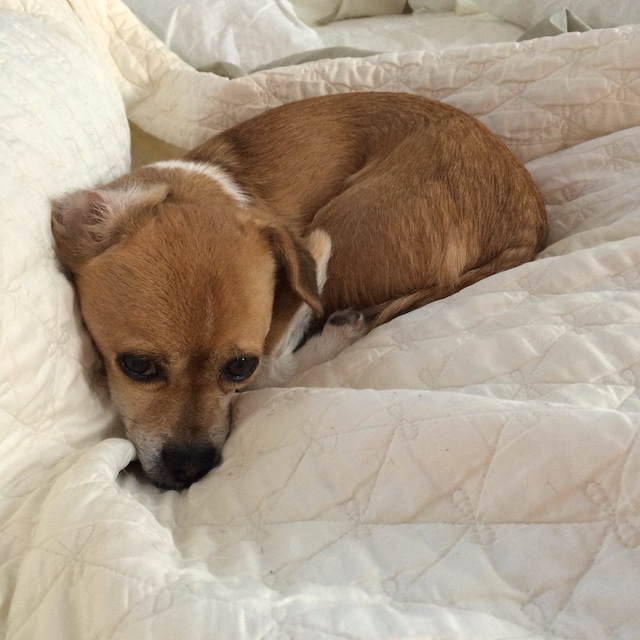 Eventually he joins Lily and I in my office. He claims the softest place and goes back to sleep.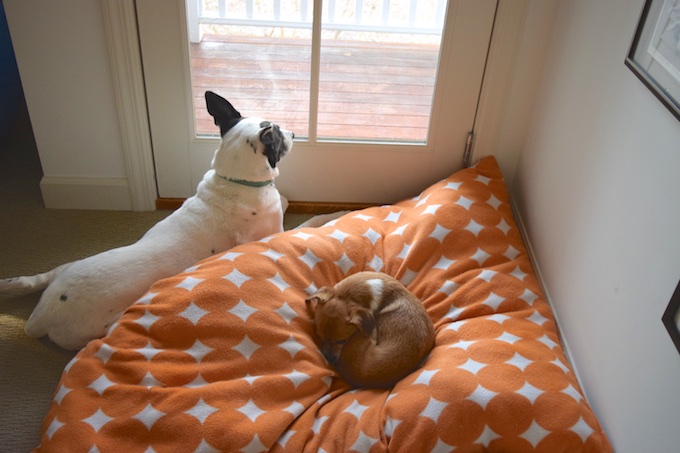 Sometimes he helps Lily with her work.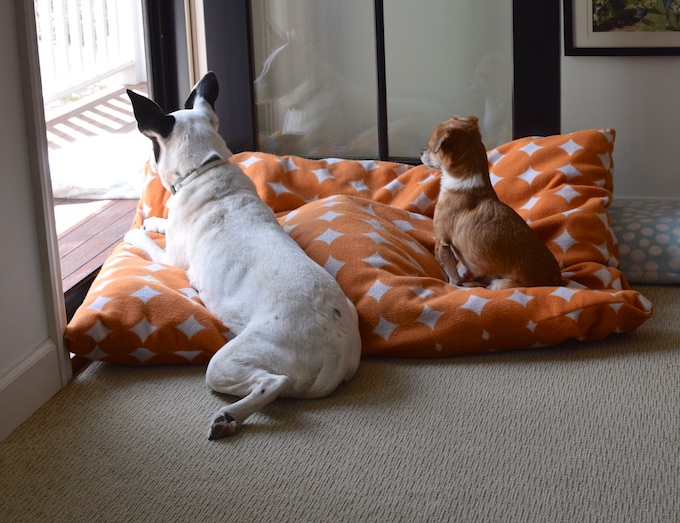 But, that's so exhausting that he goes onto the couch in the living room where his nap isn't interrupted.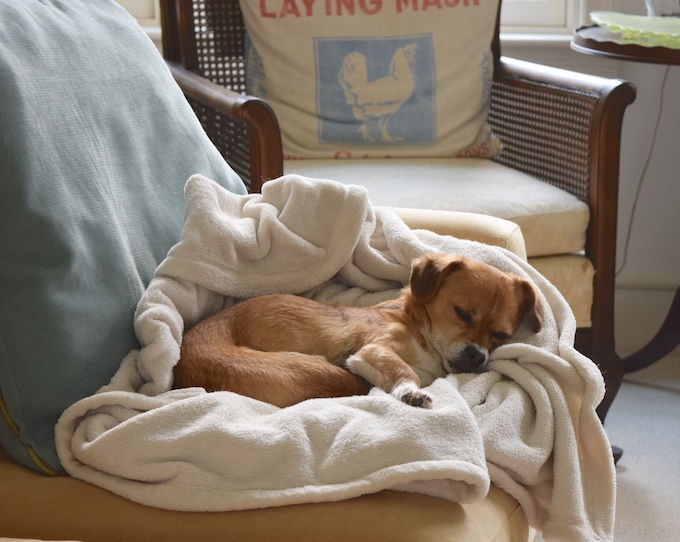 Then it's time to follow the sun. From here:
To here: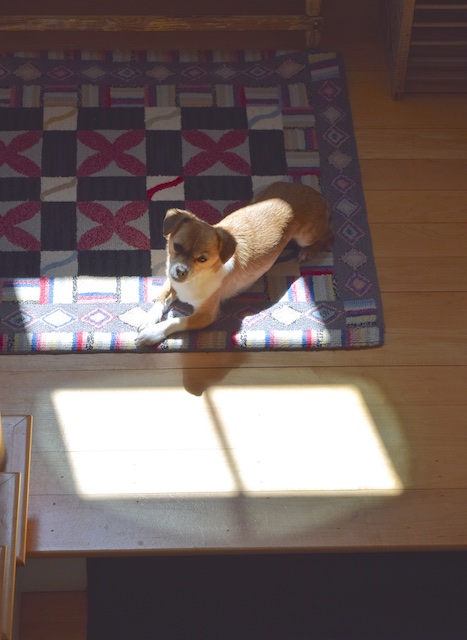 Of course, there are potty breaks, kibble to eat, a walk on a leash up the street with Lily, and now that it's warm out, there might be another nap outside. All of that leads to the best part of the day – bedtime! – on his very own chair, with his very own blanket, in the bedroom. Sweet dreams, Scooter.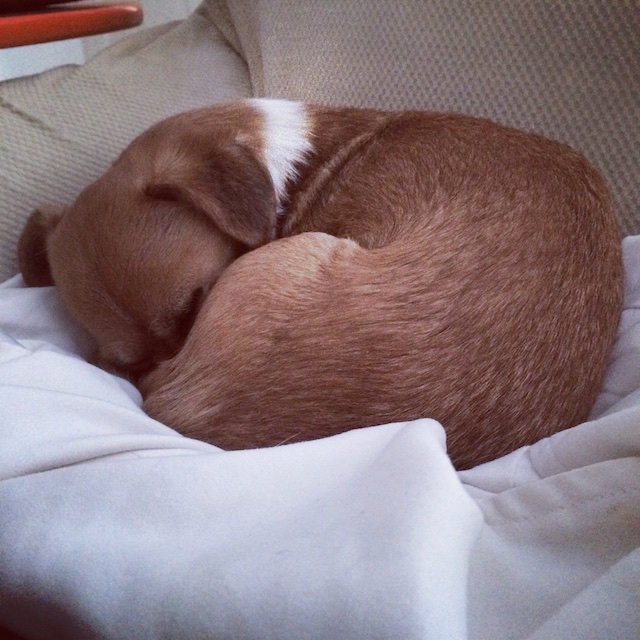 PS Scooter does play. See this video of him having the zoomies with Lily. The video is already four years old, but the dynamic and enthusiasm hasn't changed at all. Maybe it's all of that napping that keeps him young?