It's dandelion season. As cheerful as those yellow blooms are, they are problematic for lawns. The broad leaves crowd out grass, and when the yellow flowers die off, you're left with patchy and rather unattractive lawn. I keep the dandelions in check with a bit of manual labor. I dig them out. I used to do this on my hands and knees, but I've found the most wonderful tool. My back is grateful for the "Garden Weasel WeedPopper" (is that a great name, or what?)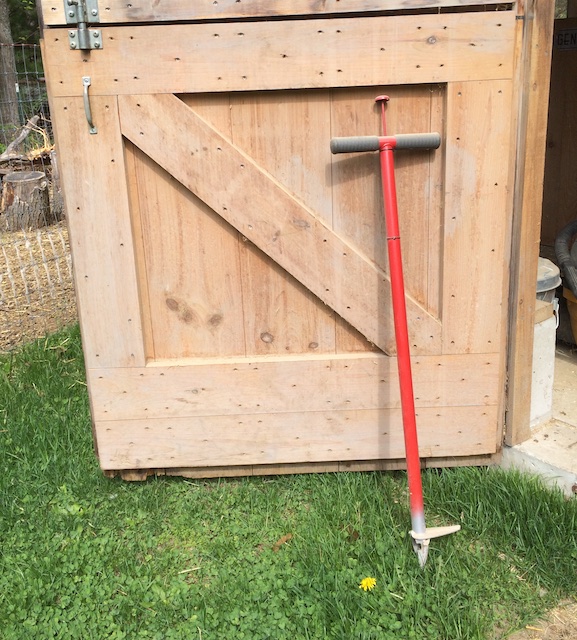 It twists out a plug of dirt and the dandelion, roots and all.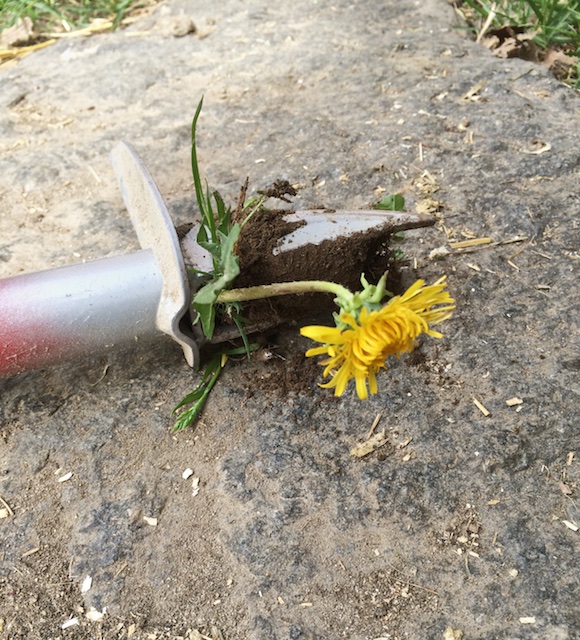 Every few days I go out to my yard and remove the dandelions. A task like this is somehow deeply gratifying in the way that tidying up can be. It's also satisfying to the hens, who get the weeds and dirt. They now recognize what I'm doing, and watch with great anticipation, waiting for the tub to be dumped into their pen.
A little on-going maintenance is all that's needed for a lawn like this. No chemicals.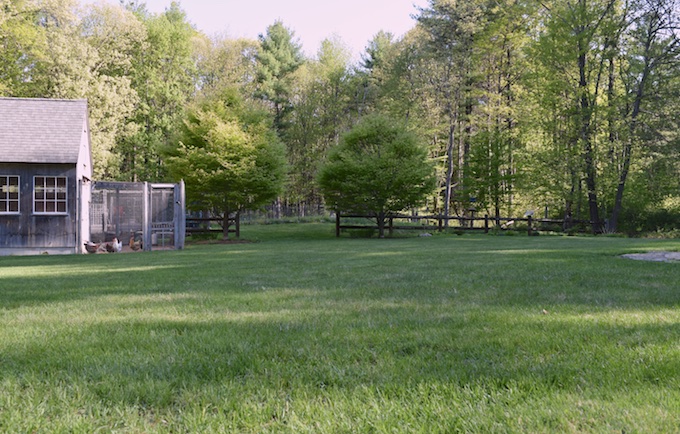 There are dandelions at the stable where Tonka lives. The grassy slope on the way to the paddocks is abloom. It's not a formal lawn, and it's not something to try to control.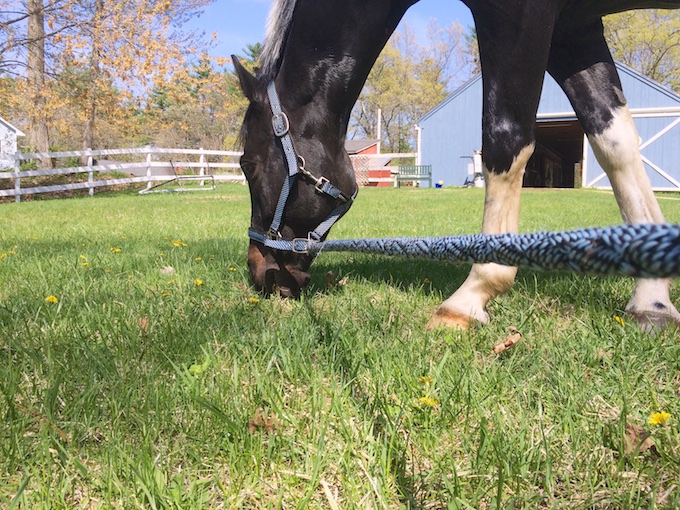 However, Tonka is doing his bit to keep that patch tidy. He likes his salad with dandelion greens and flowers.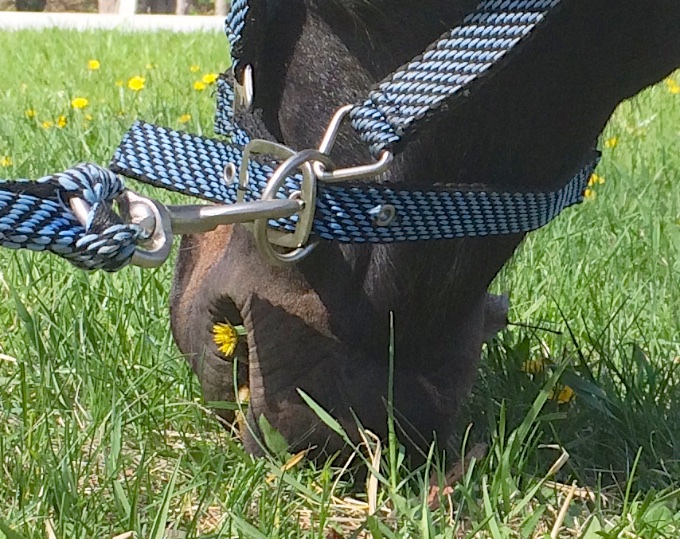 Yesterday we went exploring over some hayfields. What a glorious day! That rise in the background is Mount Wachusett, thirty miles away.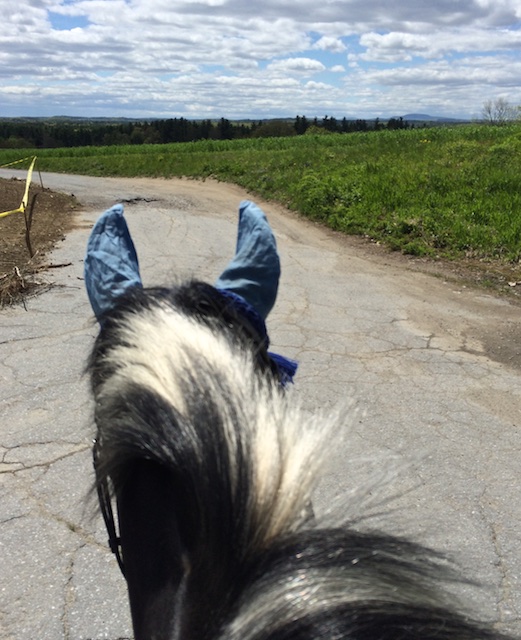 After the ride, as a reward, I let Tonka graze along the edge of the field by the parking lot. The dandelions were knee high. Despite the timothy growing all around, Tonka went for the flowers.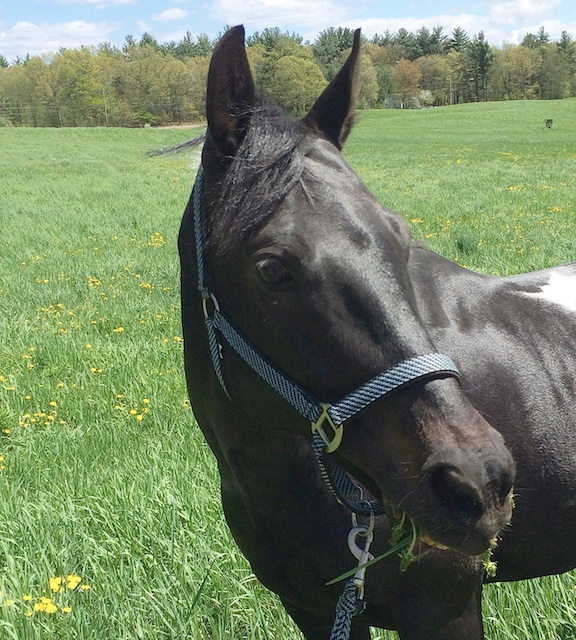 Tonka says that he'd be happy to help the farmer clear the field of the weeds anytime. Sorry, Tonka, that hayfield is off-limits!