I'm at work on a couple of blog posts that are taking time to write. In the meanwhile, I thought I'd repeat a post that I did a few years ago. Many people are getting teeny fluffy chicks for the first time. Those little puffballs look so adorable that it's hard to imagine them all grown up. The photos below are a reality check. That small box you've planned to use as the brooder will not do. Get that coop built!
Chicks transform from puff balls into adult hens in mere months. It's as if a movie is being played in fast-forward mode.
This is a Buff Orpington at one week of age, which is the quintessence of what people think that a chick should be. This stage doesn't last more than a moment.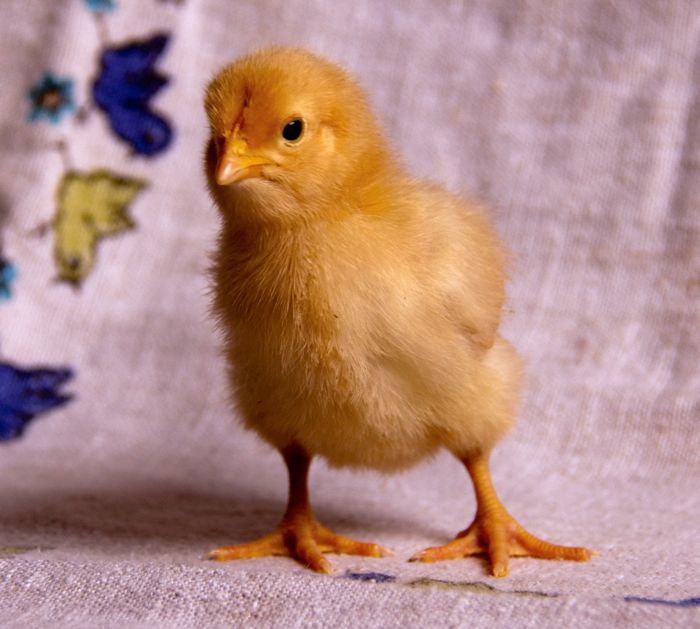 Blink. Feathers coming in.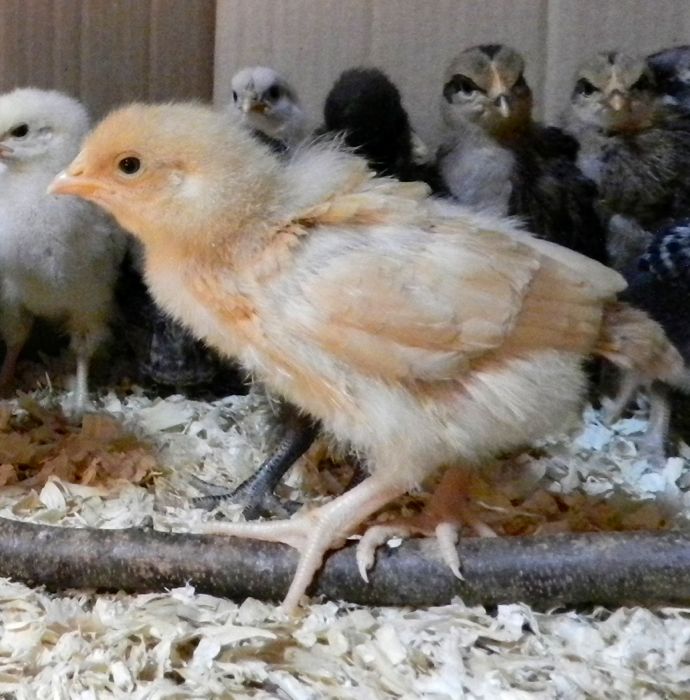 Blink. Down gone.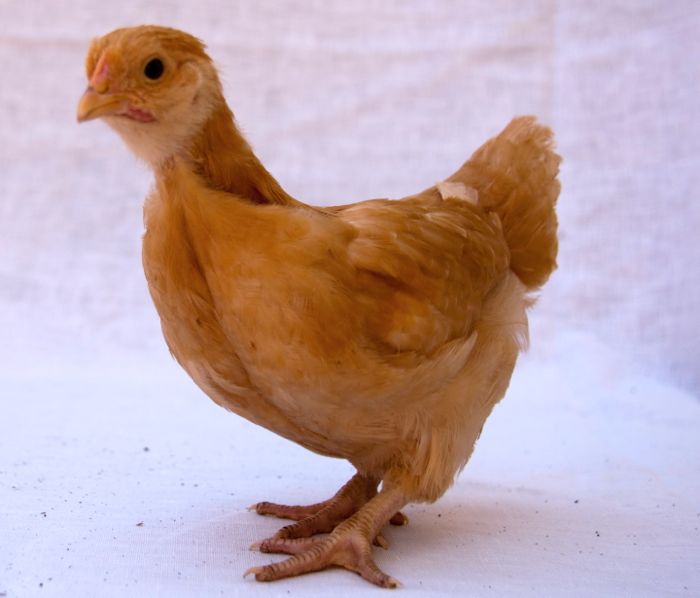 Blink. Wings flapping. Dust baths and foraging outside.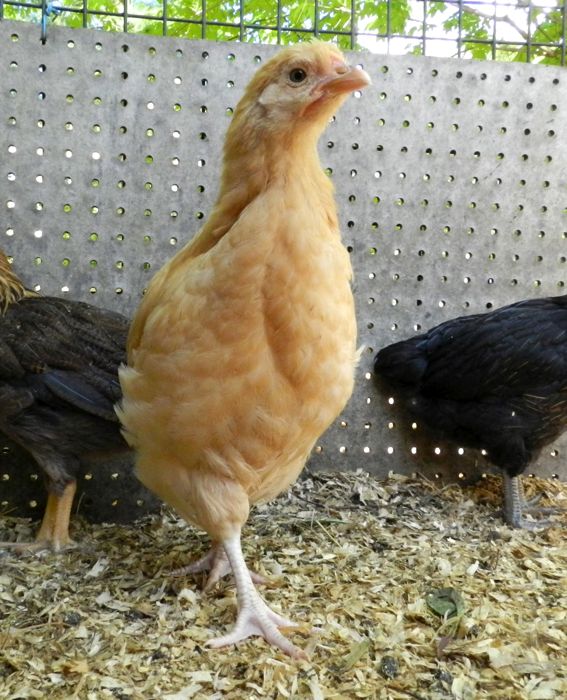 Blink. Combs on heads and large feet digging up the dirt. At 20 weeks, she's laying eggs.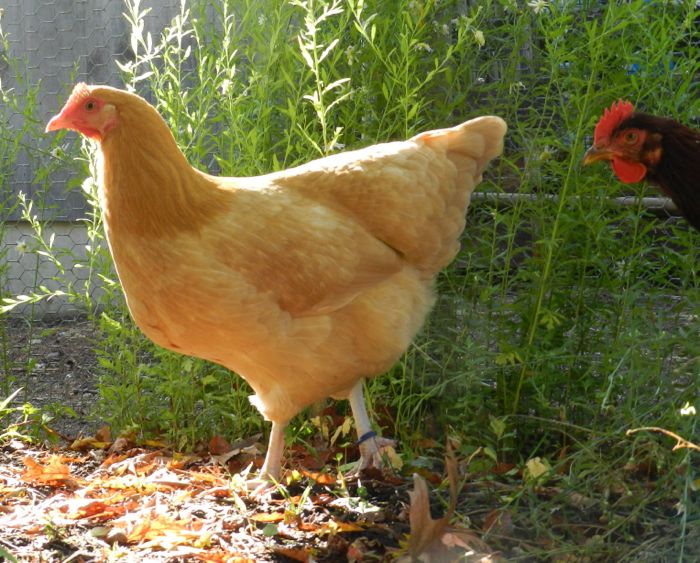 Blink. The hen is two.
And then time slows. Years go by. This hen is seven. She's not as glossy. She's not laying. She's old. I like the Grand Dame hens as much as the puffball chicks. I like that we've gotten to know each other. This year I have plenty of productive layers. I won't be adding chicks. Do you have chicks in a brooder?