Spring is here, but we'll see the effects of the hard winter for months to come. I'm not speaking about my garden, but rather my hens. Confinement, lack of loose dirt to scratch in, and boredom, leads to feather picking. Sometimes this is associated with bullying and aggression, but often it's not. It's a social behavior that relieves stress. Some hens, like Jasper, actually encourage the other hens to peck at the feathers at the base of her tail.
Owly's feathers have been broken off by her flock mates.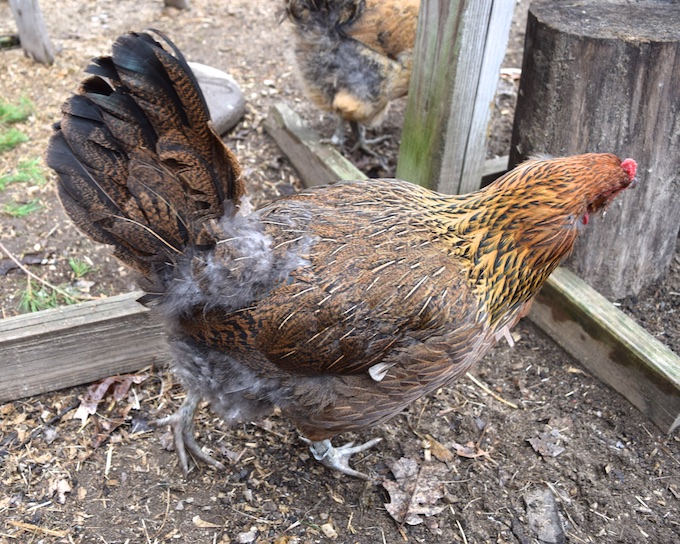 Veronica prefers to have her neck feathers removed. She also lets the feathers near her vent get pecked at.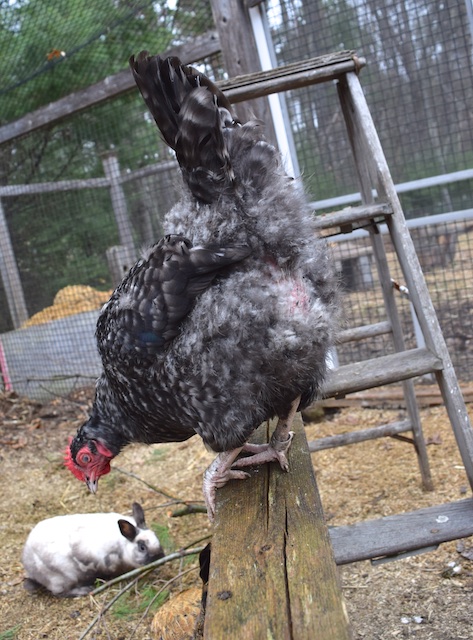 Some hens don't take part in the pecking party. Misty doesn't stand still long enough, and for whatever reason, Amber, the Buff Orpington, is as gorgeous as ever.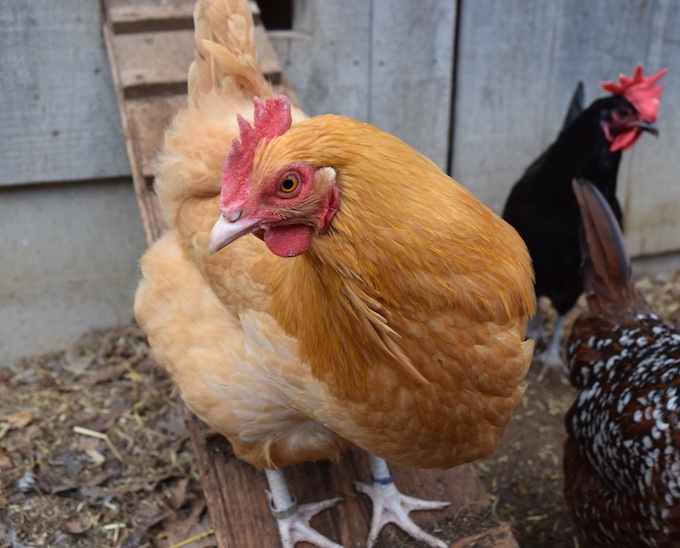 Although the breed of the hen can be a contributing factor to the likelihood of being pecked (or being the offending pecker), that's not always the case. Of my two Rhode Island Reds, only one has damage, the other doesn't have a single broken feather.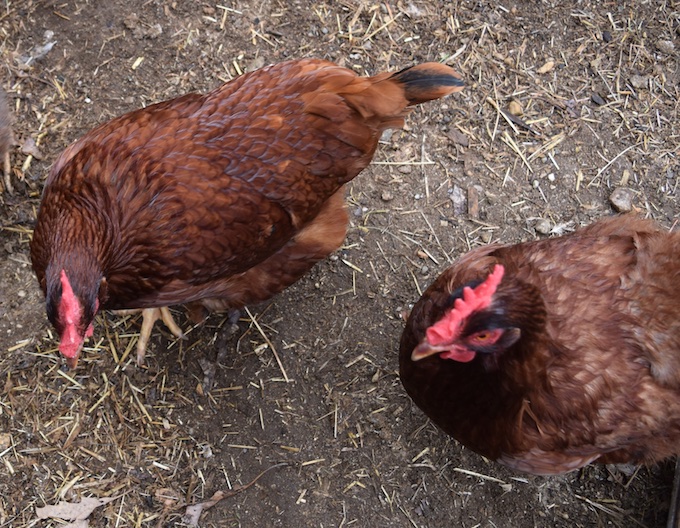 Hens grow new feathers only once a year. First they molt their old feathers (they drop off) and then new ones come in. This happens in the late summer and into the winter. (They stop laying at this time.) So, the roughed-up feathers that my hens now sport will be retained until autumn of next year. I'm going to have a scruffy-looking group.
There's always the exception to the rule, and in my flock it is Twiggy. Twiggy did not molt with the others. She kept laying. She's still laying – not daily, but she hasn't had a break. Recently, though, I've noticed that she's missing the feathers around her vent. No one gets near this fast and busy hen. It's not feather picking. I think it's a molt. Unique to her.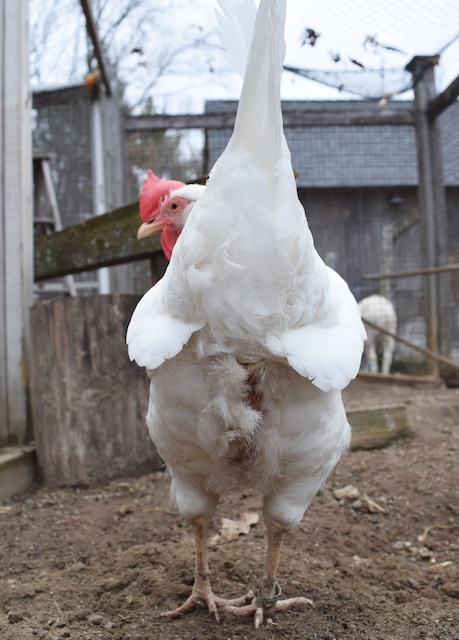 If the feather-picking had turned nasty, if skin showed, if blood was drawn, I would have intervened. I would have reevaluated housing and feed. I might have separated out the most avid of the feather-pickers. But, my flock remained peaceful and healthy. I let them be. If I took these birds to poultry shows, their feathering would be totally embarrassing. But, in my backyard, they're fine. Spring is here. They have better things to do.