A place that has displays that look like this: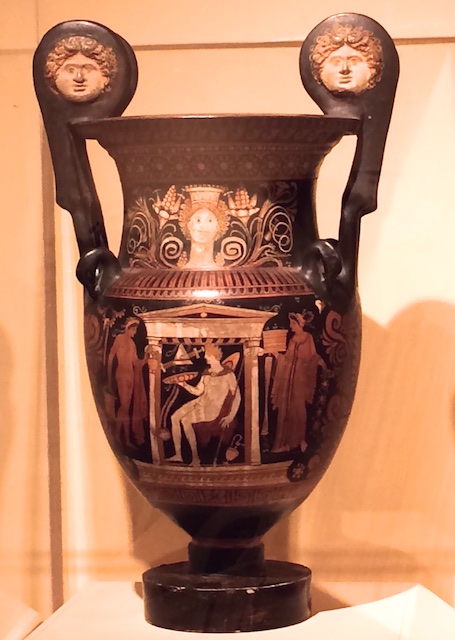 and this: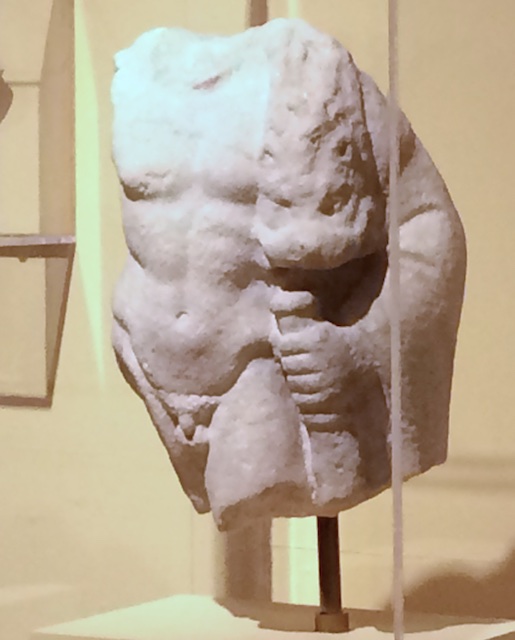 doesn't usually have this among the art: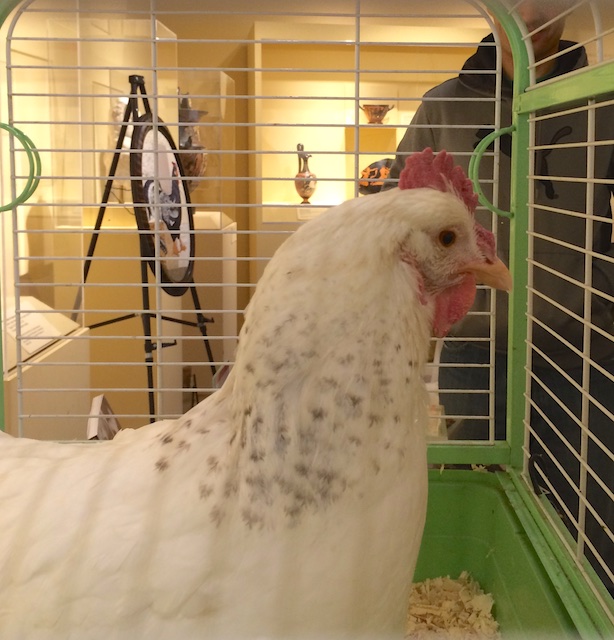 The Laurelwood Garden Club holds its monthly meetings at the Fitchburg Art Museum. I was invited to give my talk, Gardening for Chicken Keepers, to the group this morning, and I was encouraged to bring a hen. That's unusual. Chickens give off dander and have dirt between their toes. Museum curators flinch at the idea of live birds shaking dust into their air. I've talked at museums before, and have never been allowed to bring a chicken. But, this room's collection was well-protected and the room is being demolished next week for renovation. So, Opal joined me at the museum.
She was fascinated by her surroundings. She looked at the ancient artifacts, and people looked at her. She was treated like a new work of art.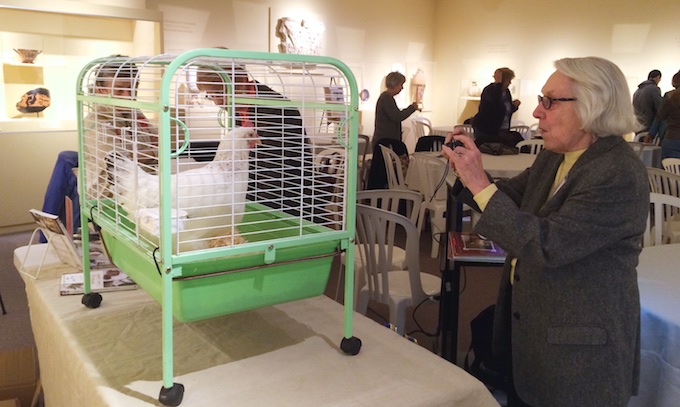 While I talked, she chortled happily. Museums are cozy, she said. Then she took a nap. Luckily for me, unlike my hen, the audience stayed awake for my presentation.
I'm booking now for talks to Garden Clubs through 2015. Contact me if interested!