Where I live, the snowstorm qualified as a true blizzard – high winds, no visibility and a lot of snow. Thirty inches! But, it could have been much, much worse. The temperature was lower than predicted so that the snow was fine and dry (dry as in light and not sticky, of course it's frozen water, which will ultimately make for quite the mud season!) Such snow doesn't stick to trees, bending branches and causing power outages. It was dramatic to watch the storm swirl and the snow to cover the pond, and then the benches, and then the fence…
This is a before photo:

Here is the after: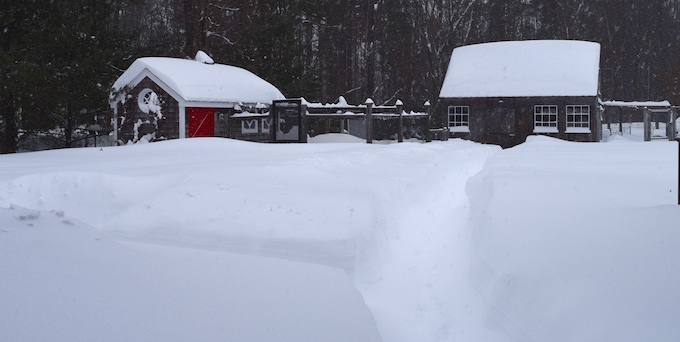 To share the fun with you, Steve made two time-lapse videos.
This one is a view from a second story window.
Here is Phoebe's view of the storm.
Please share these. The move viewers, the merrier!