Late last night the Blizzard of 2015 began in earnest.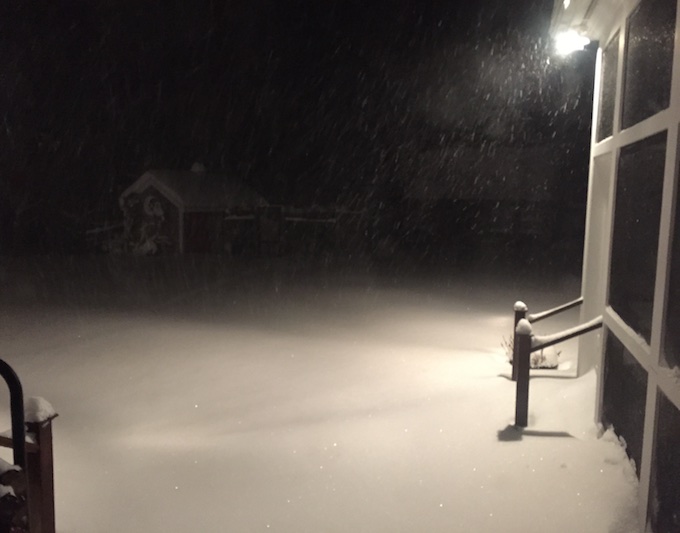 Deep snow is more of a challenge for some than others.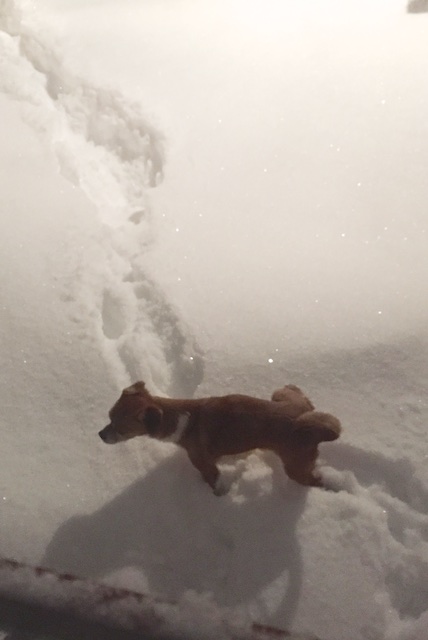 It's colder than expected, which is actually a good thing. Although that means that there's more snow (physics!) it's lighter, so it's not sticking to branches and bringing trees down, and it's easier to shovel. Still there is a lot of it. This morning, for the first pass  to make our way out to the barns, there was already two feet. We expect another foot before the storm peters out.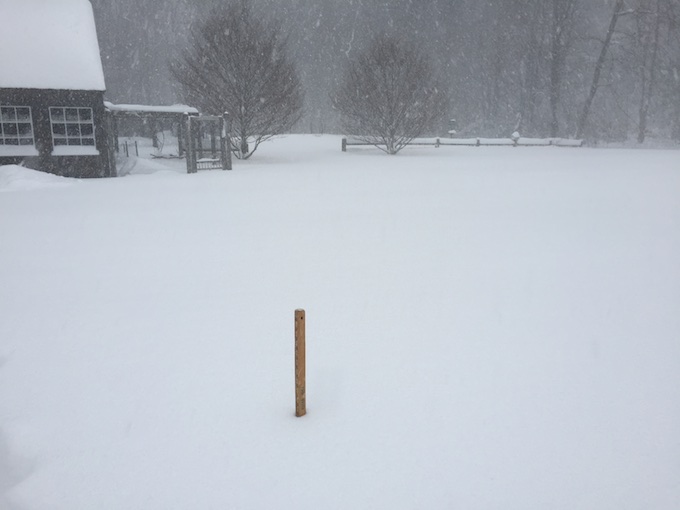 The goats say Good Morning! You're late! Where's the hay?
Thank you for your comments. It's nice to know that you're thinking of us. Not to worry. Weather like this is a challenge, but we're fine! Also, thank you to everyone who sends me "coffee." (Which, if you haven't checked it out, is $4 via PayPal.) The cams are expensive to maintain, and I couldn't do it without support from my viewers. I love sharing my bit of the world with others, and I appreciate the contributions that enable me to do that. Today, I think, I should change the coffee icon to hot cocoa. We're going to need it! In all honesty, that we is actually Steve and the boys. I'm sending them out to shovel, while I wave from the window.
By the way, Steve is making a time-lapse video of the blizzard. It'll be posted when this storm is over.
In the meanwhile, Scooter and Lily have the right idea.