It rained on Saturday, which washed away much of the snow. This is called the January Thaw. It is not always a good thing. Cold and wind followed the rain. Black ice coated the roads. Driving was hazardous. So is the walk to the coops.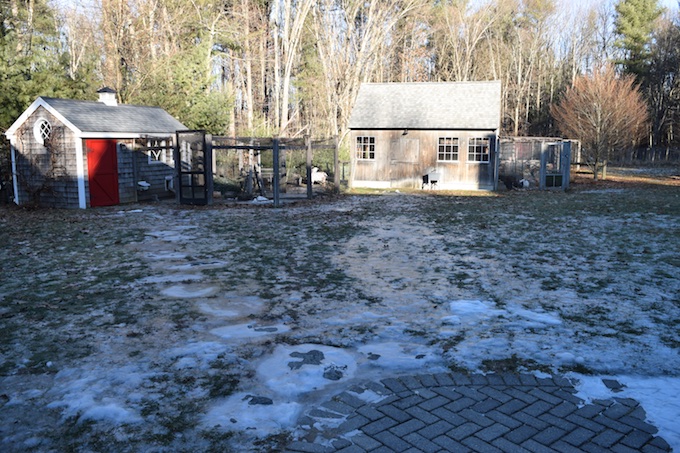 Even the dogs step carefully. Lily is smart enough not to chase squirrels.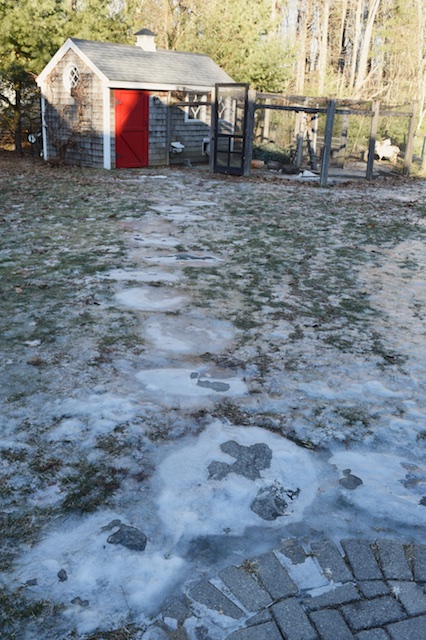 The hens, however, are fine. It's 20° F, and they're outside. They don't stand still on the ice, but they do walk about on it, with no ill effects.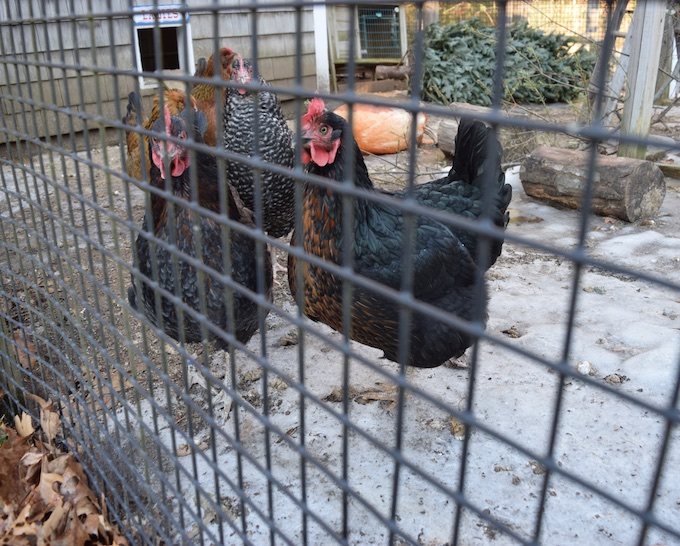 Those dinosaur feet do just fine.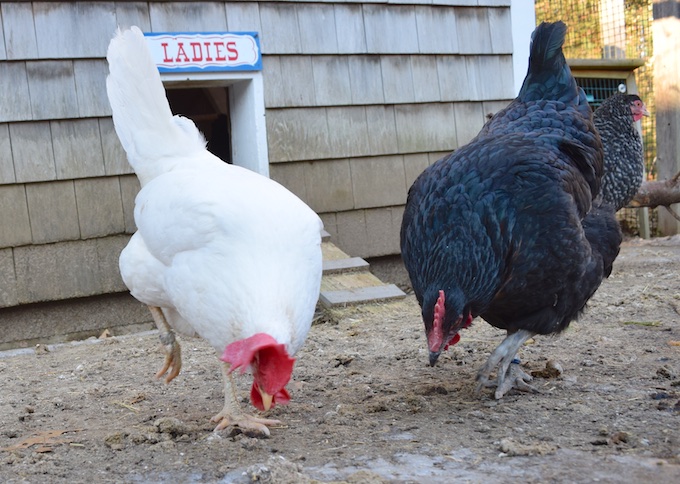 I, on the other hand, worry about falling. I wear treads. I don't go outside, not even to the mailbox, without them.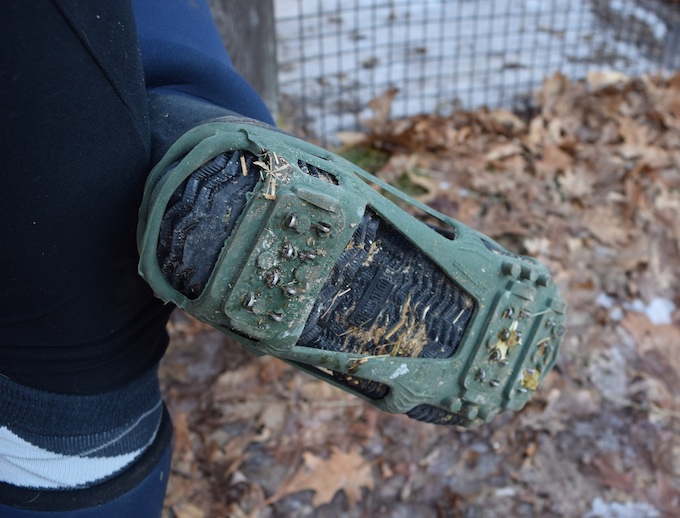 It is just as bad at the stable where Tonka lives. He has studs on his shoes so that he can safely walk out to the paddock. Yesterday at the barn, three of us were talking and comparing winter footgear. Conversations about such things can go on at great length! We all had some version of these rubber pull-on ice cleats. The ones on my boots are from LL Bean, but I think that the next pair that I get will be these. What do you wear when the walking is treacherous?