If the weather report is accurate, we're in for a doozy of a storm tomorrow. There will be sleet and snow accumulation. It's the sort of heavy, icy precipitation that causes power outages and dangerous roads. Today there's no hint in the blue skies of what's to come. I took advantage of the nice (albeit below-freezing) weather to prepare for the storm. I let the animals out to wander and forage while I readied the barns.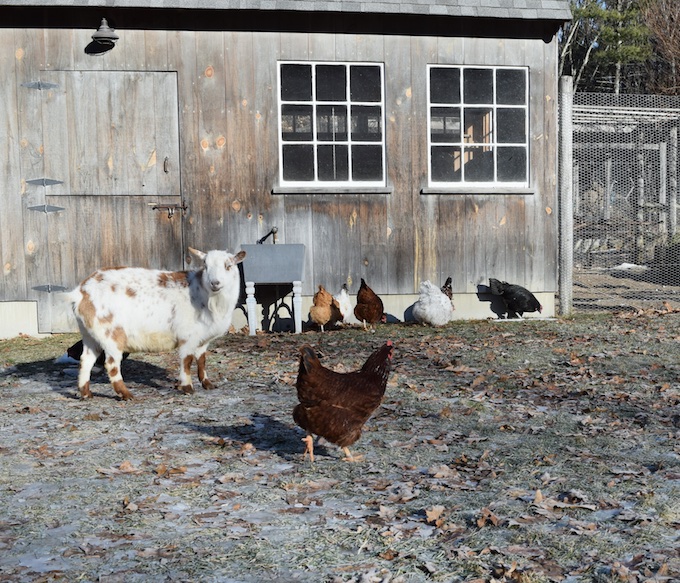 There is frost on the ground, but the hens pay it no mind. A half-foot of snow, though, will be another story. They'll be inside for at least a day, and I want to make sure that their coops are dry and fully stocked.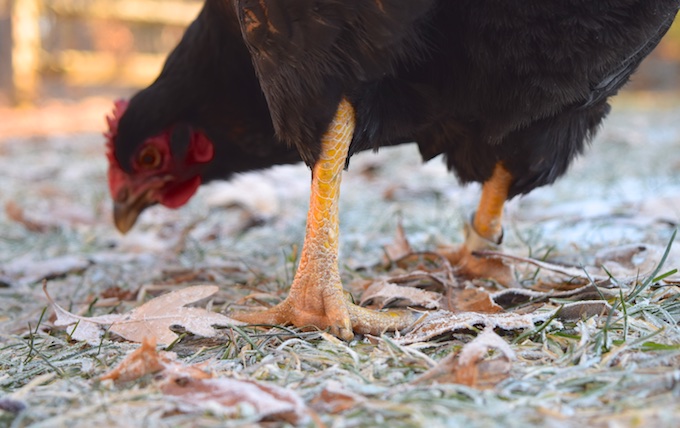 Water is more essential than food. We don't have running water in the barns in the winter (the pipes would burst, and so they're drained and turned off in November.) But, there is electricity. So, instead of hauling water out daily, I've installed a large heated bucket for a water source. It's so much more convenient to fill the waterers from this than to carry them inside the house. Each barn has a tub, and they're filled once a week – on our schedule, on a nice day, not in the middle of a storm!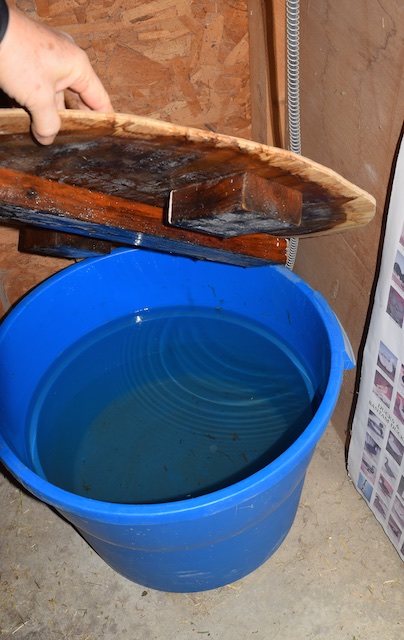 The hanging feeders needed to be topped off.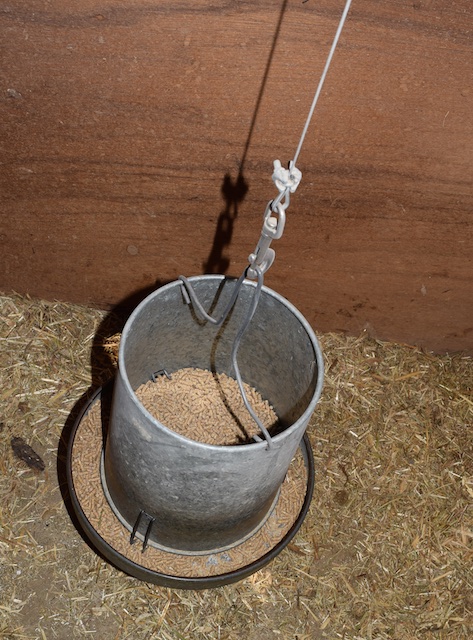 Manure, even frozen, is too full of moisture to leave in a coop, especially if the hens have nowhere else to go and the pop-door will be closed to keep out blowing snow. This is only two days worth, it's what drops down when the hens sleep, and they usually stay out of it during the day. But it had to go before the storm arrived. I mucked out and refreshed bedding. Unfortunately, the manure that is frozen on the ground outside is stuck hard. That will have to wait for a thaw. But, I was able to sweep the goats' patio clean. That will make shoveling the snow easier.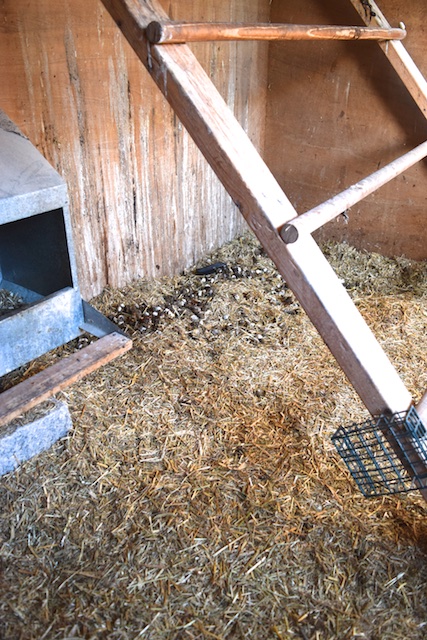 Dust bathing outside won't be possible – so I added fresh sand to the inside dust baths.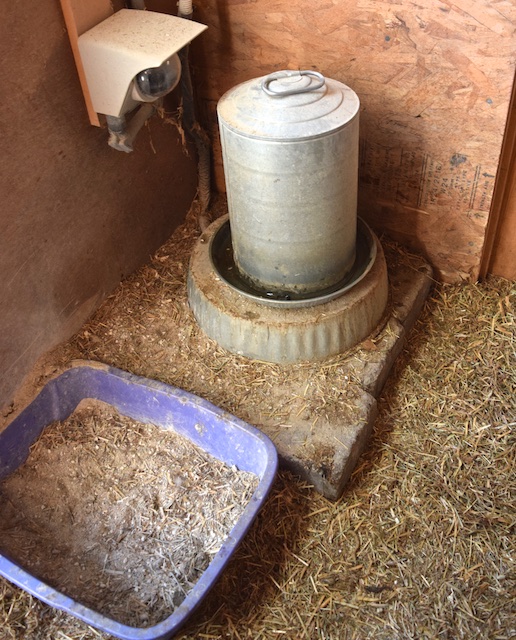 Sunshine is essential to your flock's well-being. I can't imagine keeping hens in winter climates in coops that don't have large windows (all too prevalent in small, prefab coops!) Coops do get dusty, and so I swept off the windows to let the full amount of sun stream in.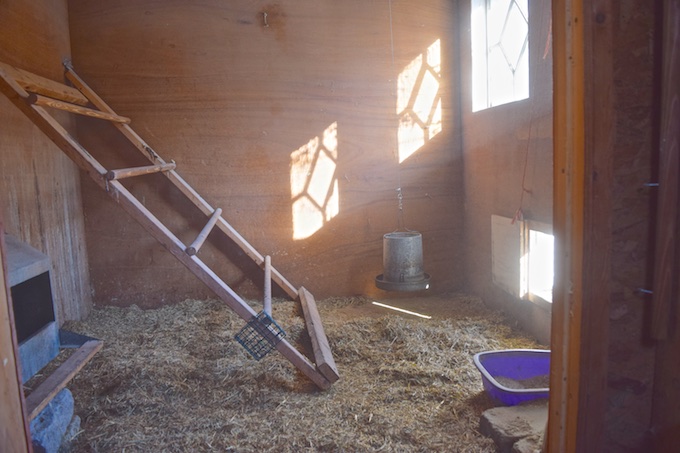 Not a bad place to weather a storm.