For Thanksgiving in our house there's no turkey, no stuffing, no cranberry sauce. Those foods are all well and good, but my guys couldn't care less about them. I've made the traditional feast, and, in all honesty, it wasn't worth the effort to my family. So, I've turned the holiday into an excuse to make pie. Although pie takes planning and work and time, it is my favorite thing to make, and, unlike the rest of the Thanksgiving meal, pie is greeted with enthusiasm by the people that I live with. So, I bake pie. A lot of pie.
For the last ten years, the Sunday after Thanksgiving is when I have a Pie Party. Thirty-two people showed up yesterday. Each person eats half a pie. Yes, they really do – I keep records of what I bake and what's leftover. I know what people eat! Yesterday I set out fifteen pies.
Fifteen pies require crusts. Some have pastry on tops and bottoms. It took me three prep sessions in advance to make the twenty crusts needed. I roll out and freeze the crusts a week before the party. My directions are here.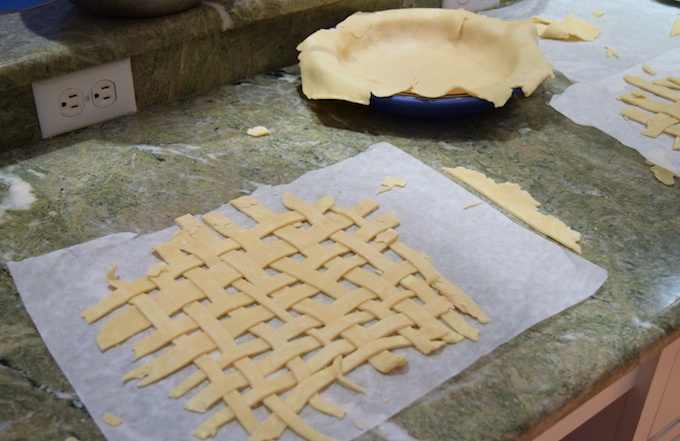 I like my pies to look rustic. My lattice work is uneven. That's on purpose.
Sometimes pies take finagling to get them right. The juices in this berry pie didn't set the way I wanted, so I spooned the excess out. Spilled juices don't mar that uneven lattice. It's not the prettiest pie, but finessed just so, it was the favorite pie of the party.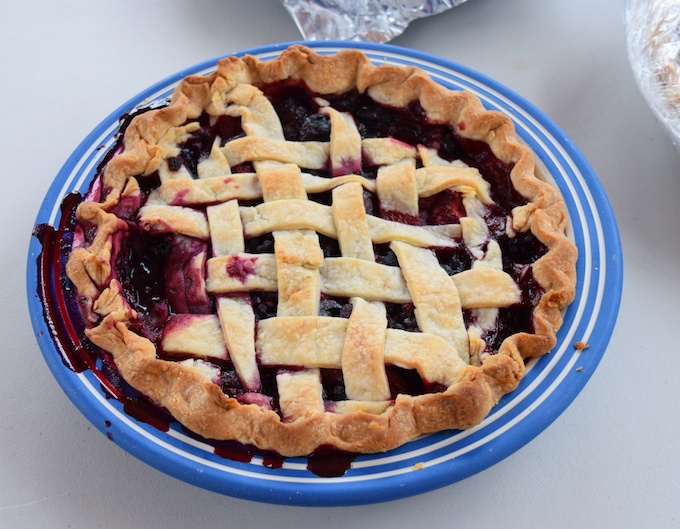 Some pies require pre-baked crusts. The table on the porch provided a cooling spot.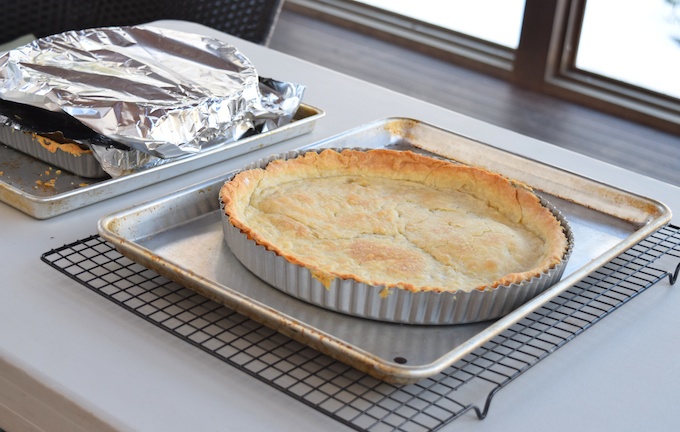 There are always leftover scraps of crust. I turn those into Pie Crust Cookies. Which is a good thing to have, because it is hard to wait until the party for pie!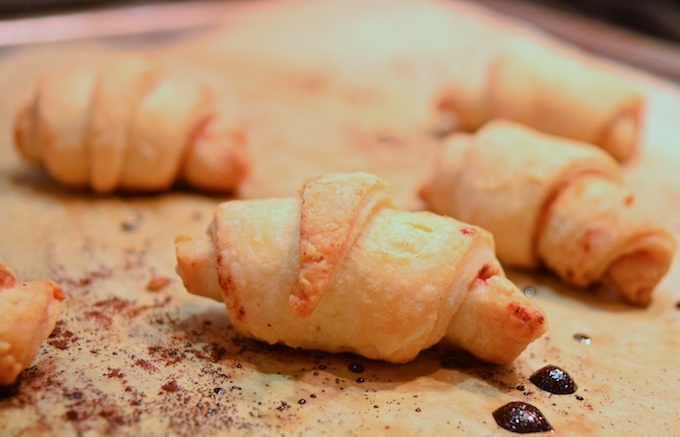 All in all, I made eleven different types of pies. I use the organization skills that I learned when I worked in professional kitchens. I start with the menu. I make a shopping list, which is broken down into what can be purchased in advance, and what needs to be fresh. I create a prep list, divided into do-ahead jobs, and those that are last minute. I create a timetable for the last two days – what needs chilling, when a pie needs baking off, etc. Being organized is what allows me to enjoy the process of the actual baking.
I'm the only cook in the family, and I like it like that. I do get help with tidying the house, bringing out the folding chairs, etc. Although, not everyone lends a hand.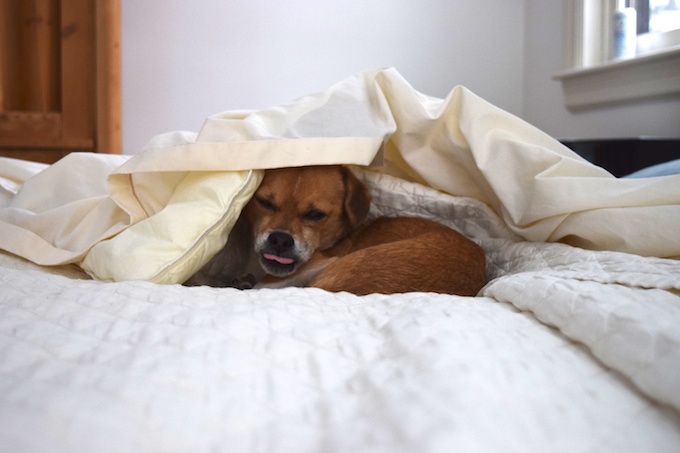 Tomorrow I'll show you the pies.