Yesterday Betsy found a sunny place to doze. While napping, she slipped peacefully to death. As sad as I am to lose her, I was relived that she went as she did. I did expect that she would die this winter. She'd reached the venerable age of 7 1/2 years, and in the last few months had slowed down considerably. It's rare that a hen dies of old age without horrible ailments to complicate her end. She was a lucky one.
In her day she was a feisty hen, skittering between the big girls, and telling each of my rabbits who was the boss (her!) Betsy was my favorite school visit hen. She fit in the palm of my hand. Even the smallest child felt confident meeting her. She seemed to like to travel, and didn't mind leaving the flock at all.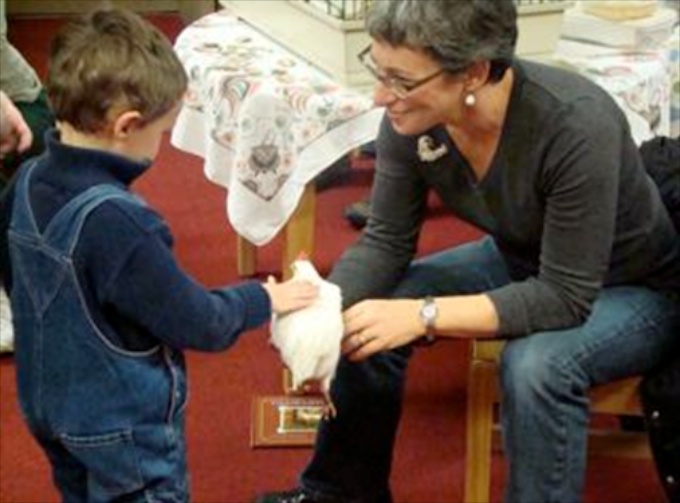 Betsy stopped egg laying years ago, and I retired her from school visits when she turned five. She deserved her retirement.
Here is a photo of Betsy at her prime, with that classic bantam stance.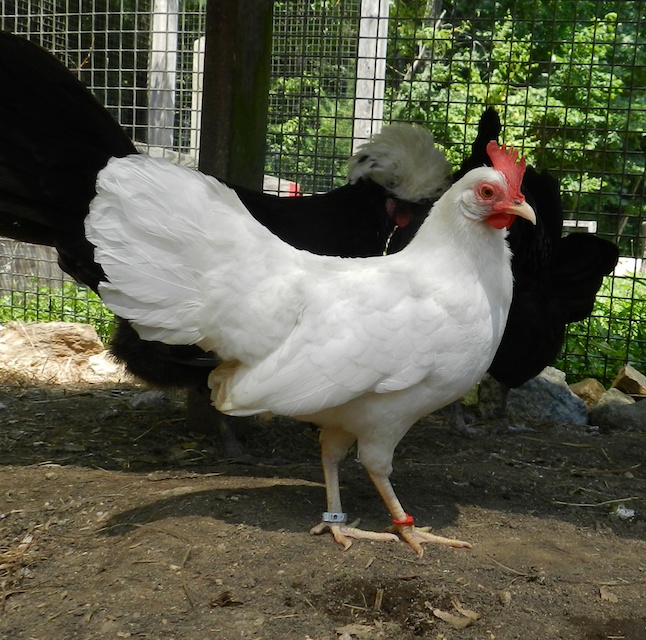 She was the last of my four small bantam White Leghorns. Snowball, Coco, Eggers and Betsy. All were delightful birds with distinct personalities. At this point, heading into winter, I have no intention to get more bantams. My coops are quite full enough. The hens are all in compatible, no drama, flocks. It won't be the same without her, but it's still good.
Note: I did a necropsy which showed no obvious diseases. No tumors, no bizarre fat deposits, no internal parasites. Her crop and gizzard were full and normal. She wasn't skinny. However, stretches of her intestinal tract had stopped working. She was old. I'm glad she passed away peacefully in the sun.