The late, great, and much missed Empress of the Backyard, Candy, was an imperious rabbit. She turned up her twitchy nose at regular rabbit pellets. She insisted on being fed Exact Rainbow feed. It was hard to find, and more expensive, but she was the monarch, and we did what we were told.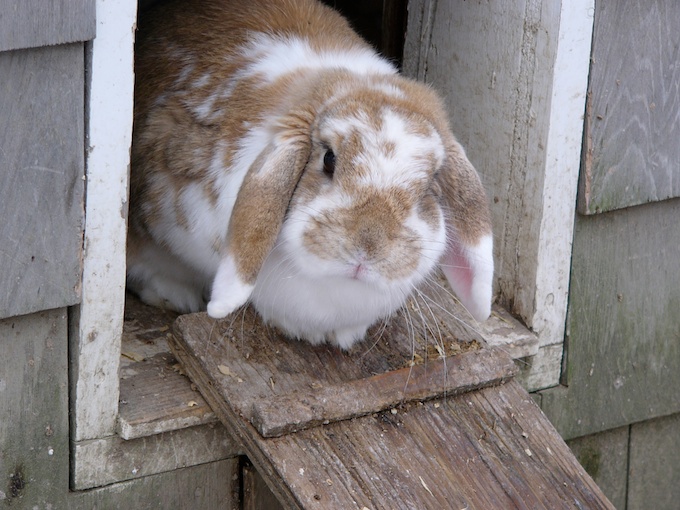 Phoebe is more of a figurehead rather than a ruler. During the day she takes breaks from the melee in the chicken yard and happily hangs out in her cozy bed under the nesting boxes.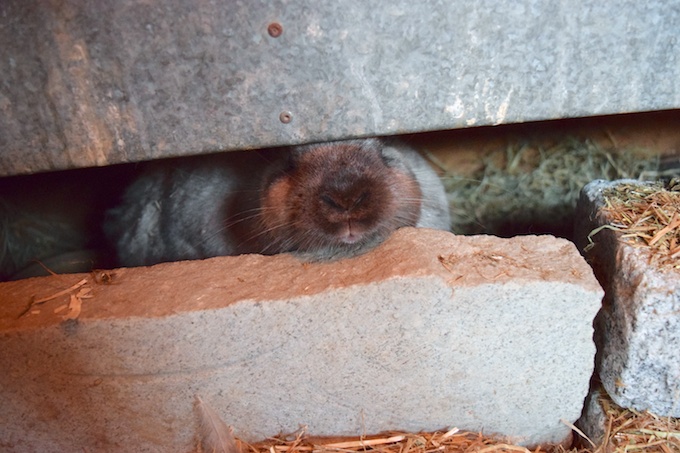 Phoebe doesn't insist on special treatment. She eats regular rabbit pellets, and isn't fussy about the brand. At least, that's what I thought. But, the other day I came across the Exact Rainbow feed. I thought I'd treat her to it.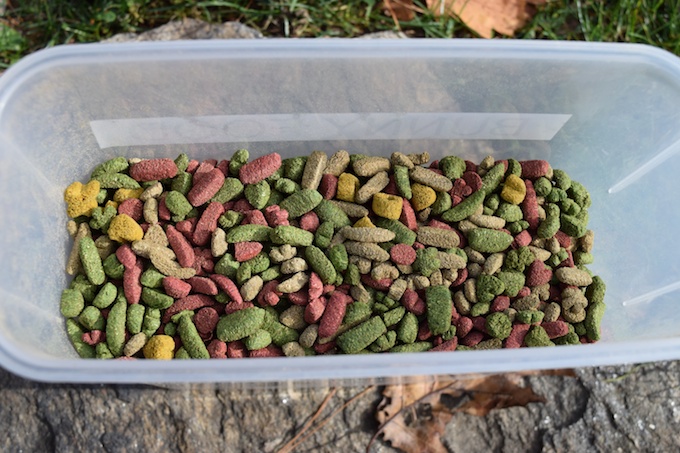 Phoebe ate it all … except for the red bits. This is what the bowl looked like after a day.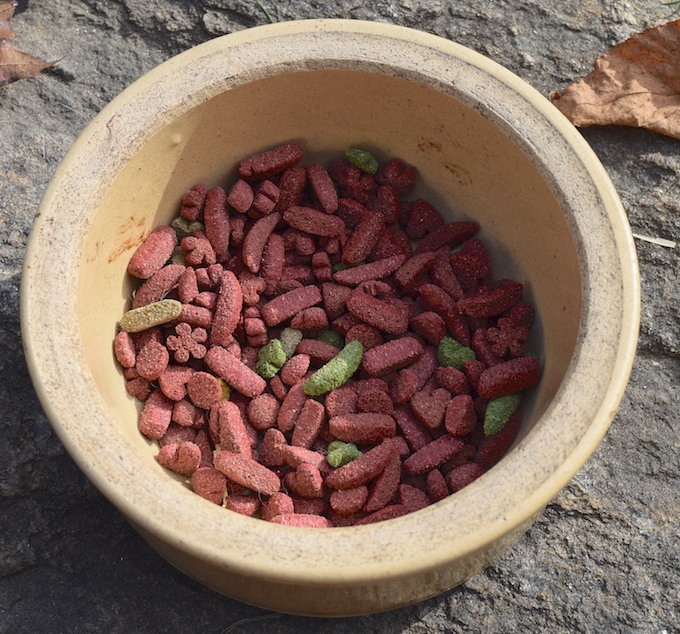 I can just imagine her, fussy nose wiggling. whiskers vibrating, carefully picking her way through the pellets and rejecting each and every red pellet. She might not be an Empress, but she is a Princess.
I took a second look at the feed's label. All of the ingredients looked good until the end of the list where I read artificial color. I'm sure it's there for the humans, not the rabbits. All too often pet food is designed for what the marketers think the owners will find appealing, and not what's good for the critters. The Princess has politely asked not to be fed this again. Basic rabbit pellets will be reinstated on the Royal's menu.