I'm more than halfway through the KPA Dog Trainer Professional course. Training takes observation, persistence, consistency, empathy and creativity.
Lily is a very good trainer.
She observed that Steve leaves his slippers by the back door when he goes out in the morning to care for the chickens and goats.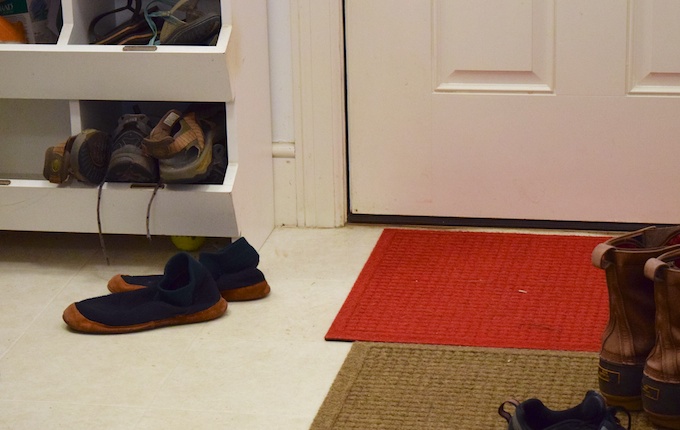 Lily takes a slipper.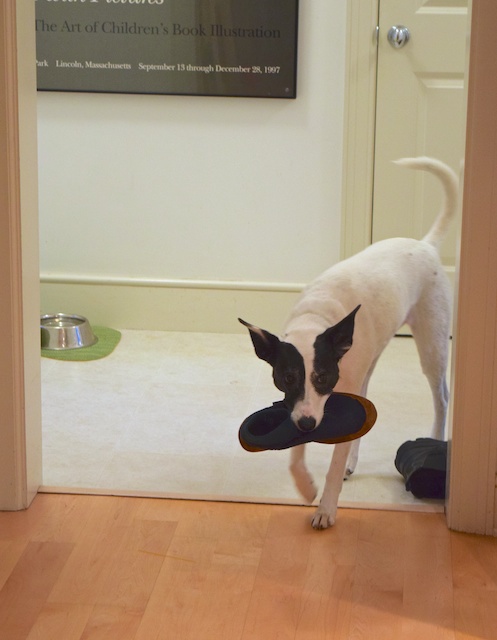 She is patient and has very good timing (two more traits that need mention.) When Steve comes back inside, there is only one slipper to put on. Lily has trained him to come into the kitchen and say Where's my slipper? Only then does she bring the slipper back.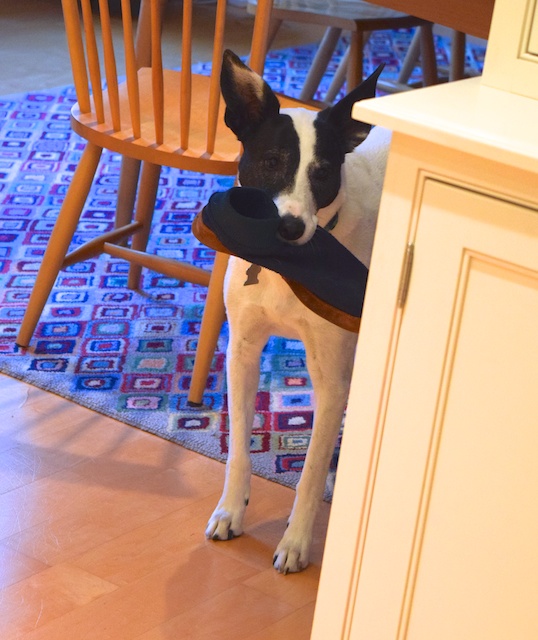 She has positioned him right next to the treat jar. As I said, Lily is a very good trainer.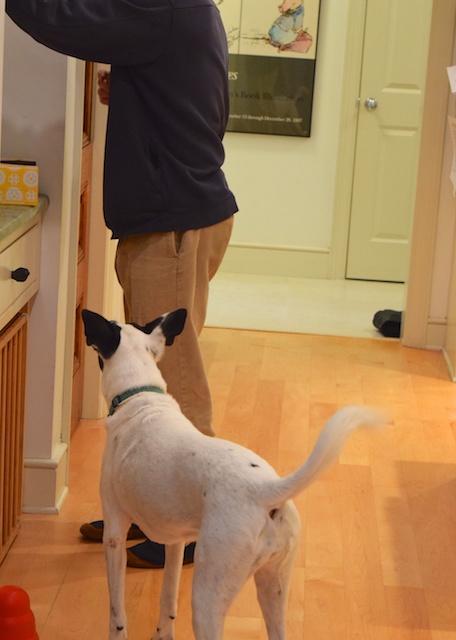 She hands over the slipper and Steve gives her a treat.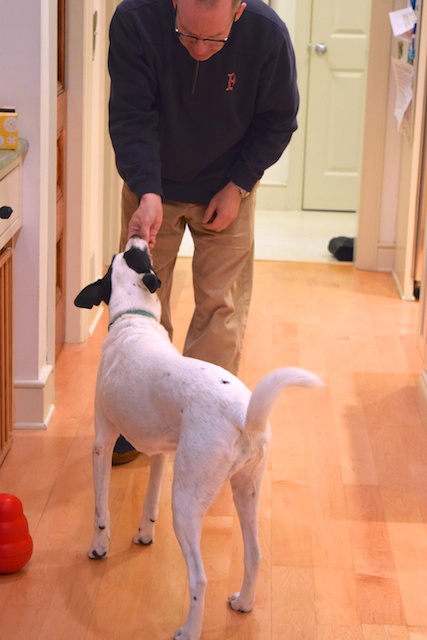 Good boy!
Lily thought up this trick all by herself. I never taught her to fetch slippers. Lily came up with this genius idea and carefully trained Steve to do each step. She managed to do it all with positive reinforcement so that Steve enjoys the trick as much as she does. I'm taking training lessons from Lily.