I went looking for a wooly bear caterpillar. Folklore has it that the bands on this black and brown caterpillar predicts the severity of the winter. I can usually find one under fallen leaves in my garden, but this morning I came up empty handed. So, how else might I look into the future? The goats are also wooly bears.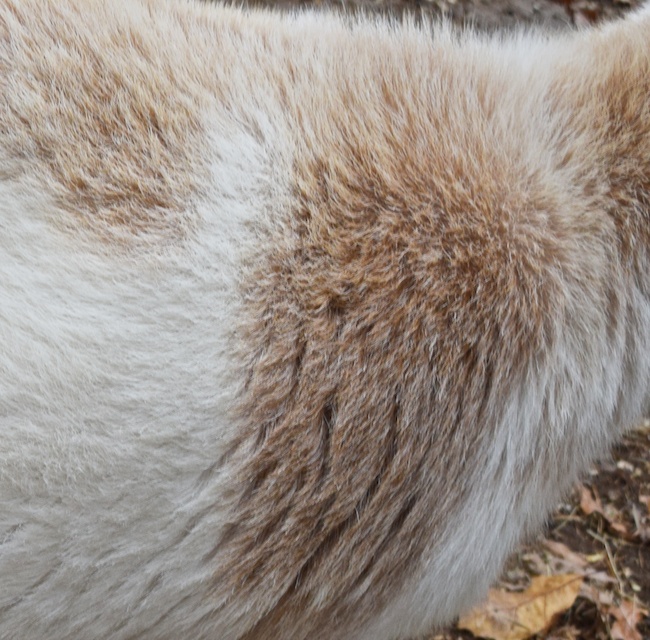 Everyday I go out and give the goaties a good scratching. I can feel and see that their undercoat has come in, and it's thick.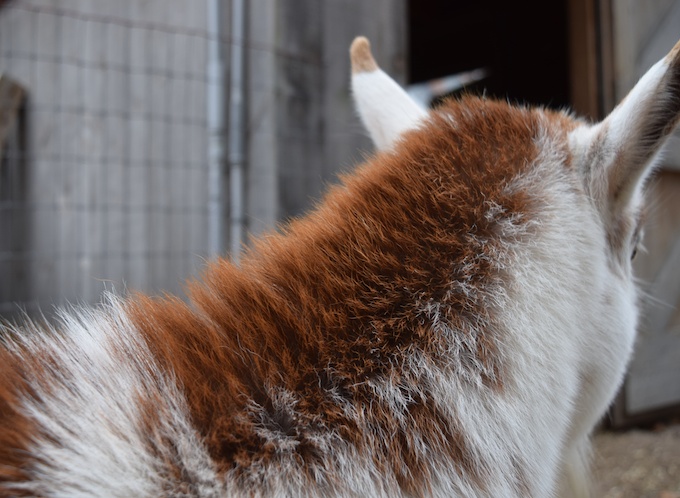 But, that's what they're like every winter, whether it's a deep freeze like last year, or not. So, perhaps the horses can help me foretell the future?
Tonka is as sleek and shiny as ever. His hair is longer, but he's far from a wooly bear.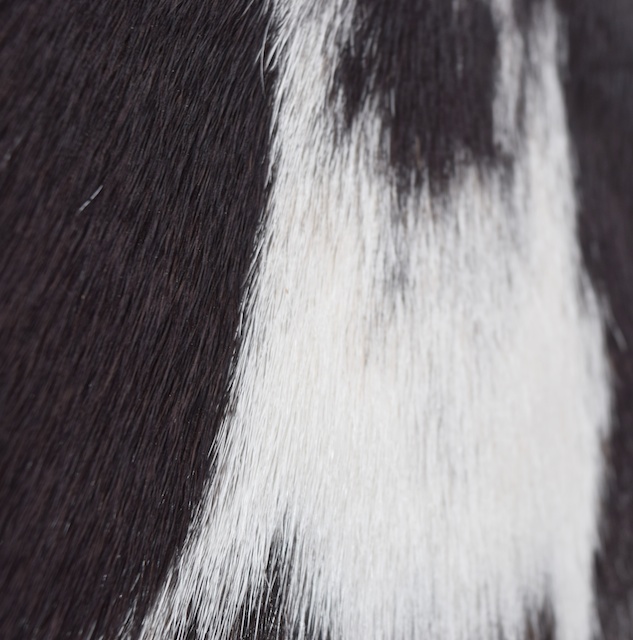 So, I looked at Maggie's beautiful steel grey coat. It, too, is long but not thick.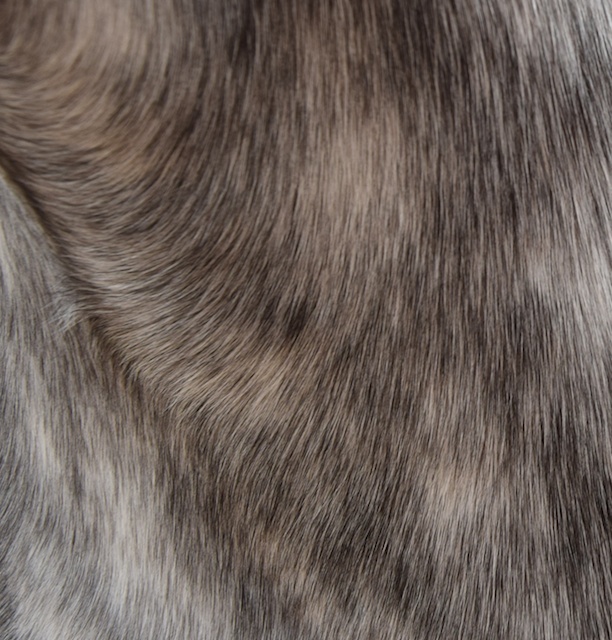 The official weather forecast is for a milder winter than usual here in southern New England. As always, we'll just have to wait and see. Insulated boots are at the back door, blankets hang on rungs at the stable. The goats don't care what comes their way, as long as I'm there, every morning, to give them scratches.