This week I received a packet in the mail from a classroom in Florida. Enclosed were delightful drawings and letters from the students.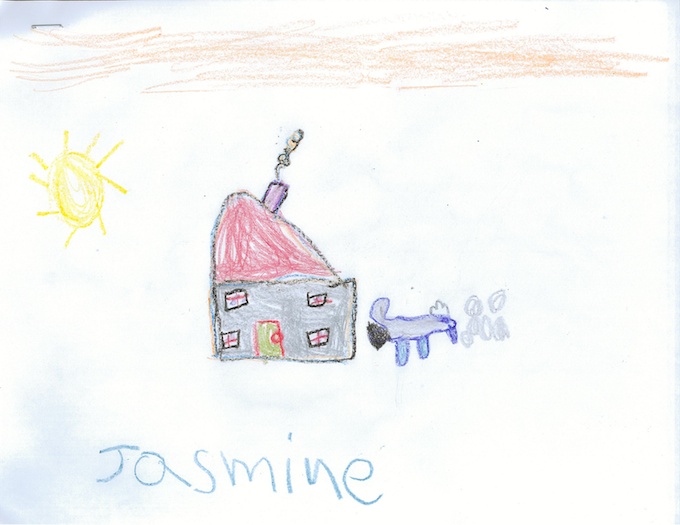 There was also a letter from Mrs. Sibilia, their teacher. We've corresponded before. She is a teacher of a self-contained class of students from second to fifth grade with learning disabilities. Some are highly functional with Down's syndrome, some are autistic, some are language impaired. HenCam is part of their daily curriculum. From my website and Tillie Lays an Egg, they've learned many things about animals, such as the differences between roosters and hens, and how chickens sleep on roosts. They've even taken note of the temperature. These children, despite their academic struggles, now know about thermometers and even understand what the the "F" stands for! They live in Florida, but are thinking about cold weather as they watch the goats grow their thick winter coats, and they're looking forward to seeing snow here.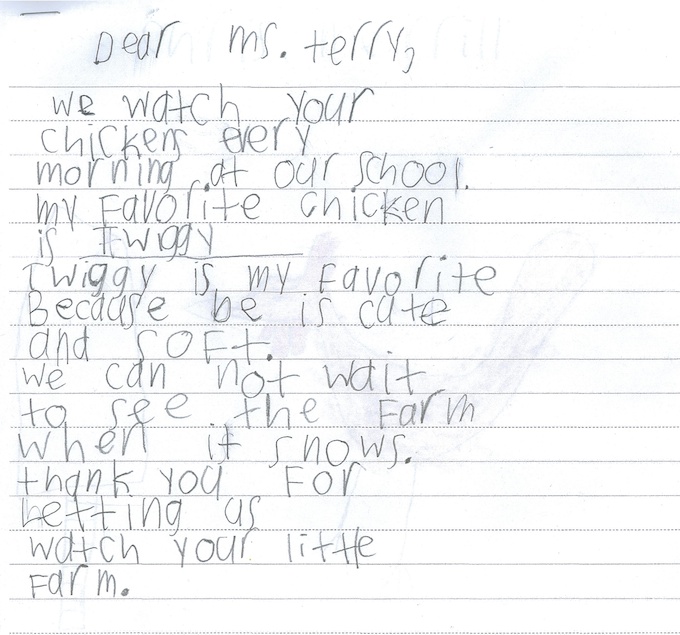 Mrs. Sibilia wrote to say, watching a live cam of a little farm in the country is not only educational, but is calming and serene. All of the therapists who come into the room are impressed with my kids' behavior and knowledge of the farm and its workings. It has produced an atmosphere of tranquility and joy.
I emailed her to ask if I could share the drawings and her letter on my blog. She said yes, and also had this to say: They may be in Special Education, but I'm the one who feels special — I get to teach them… and you: you and the flock are my partners in development. Thank you.
Thank you, Mrs. Sibilia.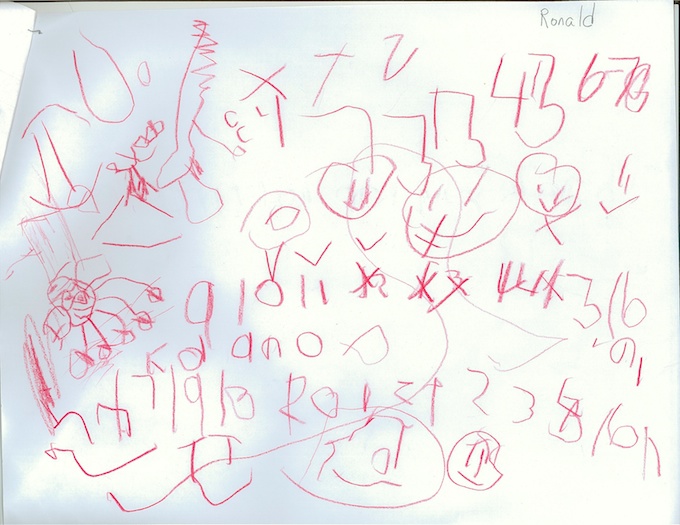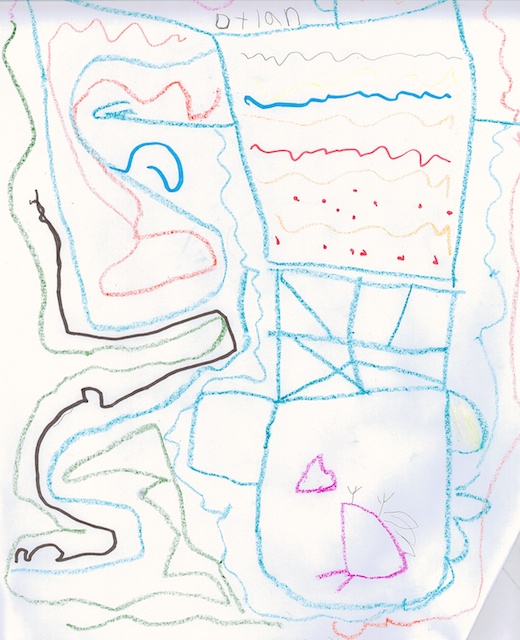 Look for a package in the mail, Mrs. Sibilia! I have beautiful feathers from my molting hens to share with your students.