When you think about a fair, is it the midway and the carnival games that come to mind? Do you go for the fried food and the evening entertainment? Fairs have all of those things, but underneath they retain their original purpose, as educational meeting grounds for rural, agricultural communities. Nowhere is that more evident than in New England's remaining county fairs. Last weekend, I spent the day at the Fryeburg Fair, which is in the lakes region of Maine.
The day began with the Grand Parade. In the 1800s, yoked oxen powered small farms. Amazingly, there are still families that raise up these animals from birth and dedicate hours to their care and training. Young and old. Boys and girls.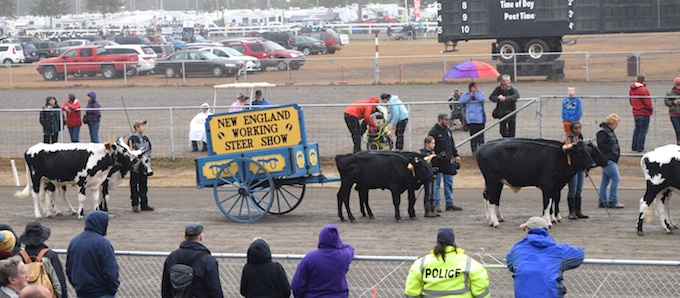 The goal is a matched team. Look at how this one is so perfectly in tune that they are walking in unison.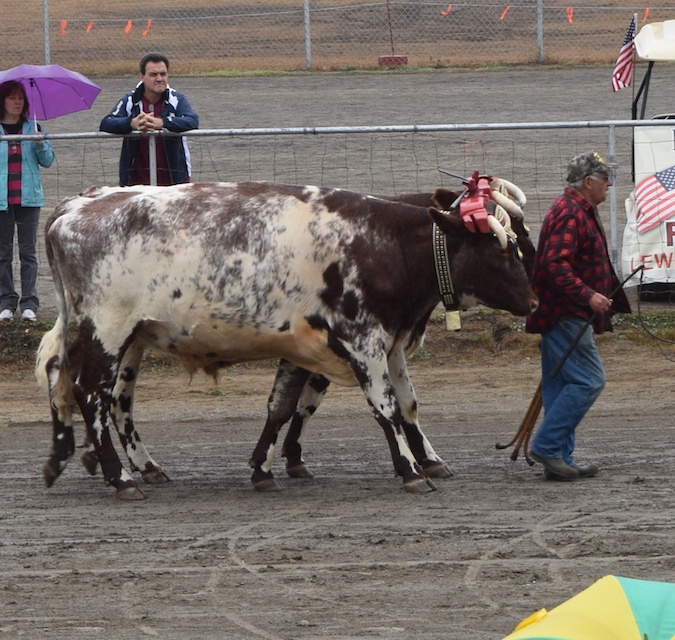 Horses are still used for logging and other tasks in the Maine woods. Some also go to fairs and compete in pulling contests. Here is the grand champion team from this year's fair.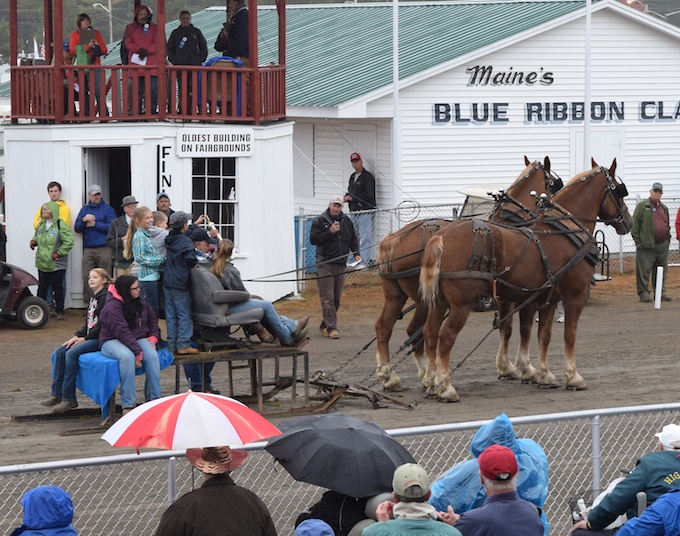 It is expensive, in both time and money, to keep horses that pull carts. Most people are unaware that there are horses (other than the Budweiser Clydesdales) that do this. The fair is the place to see these animals, and for their owners to socialize with each other. There was much showing off. Driving a team of six Haflingers takes tremendous skill!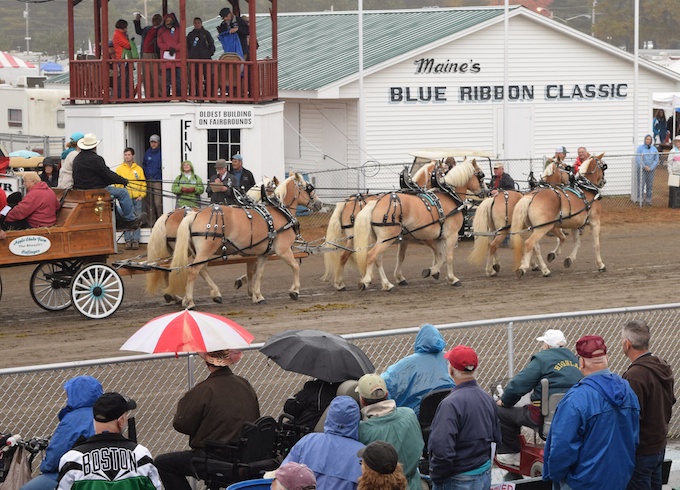 There are rows of wooden barns at the  Fryeburg Fair. Inside, there were sheep being readied to be judged. This young woman is cleaning her ewe's ears with a Q-tip.
In the barns are hardworking girls in pigtails and jeans. Breaks from showing and grooming are taken with the animals.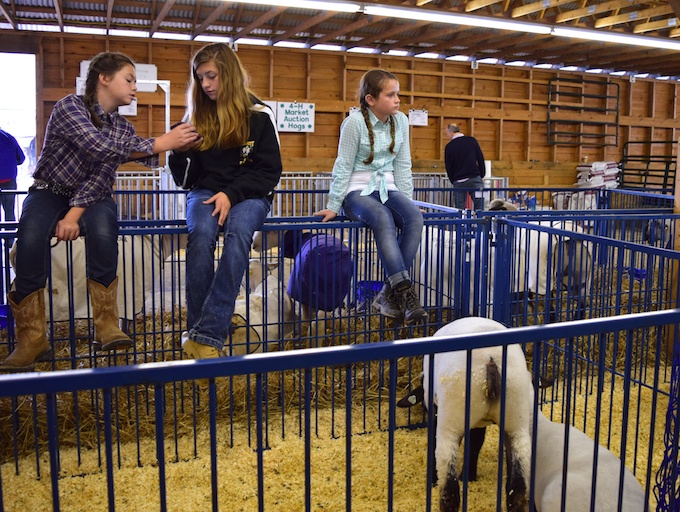 The pig showmanship class is always a draw.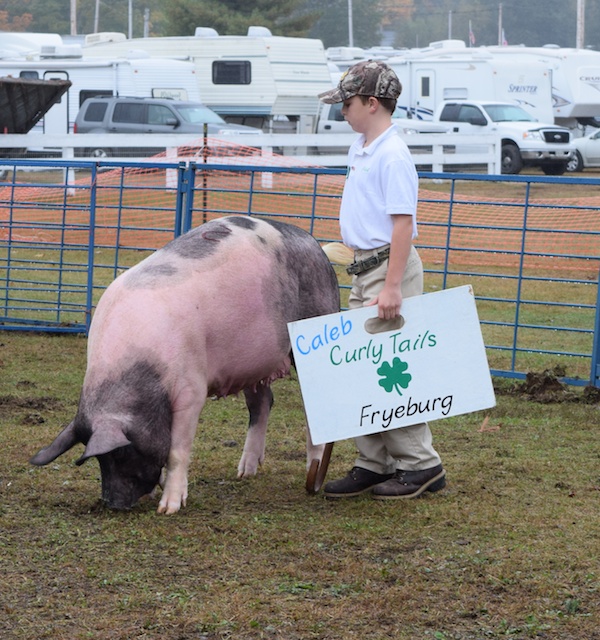 I've a feeling that this old sow has taught many 4-H children.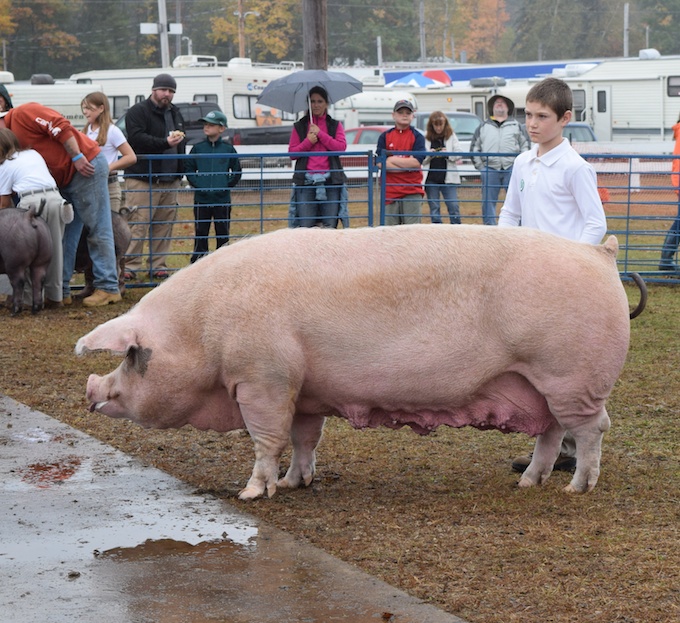 I love the faces of the fair, like this duck in the poultry barn,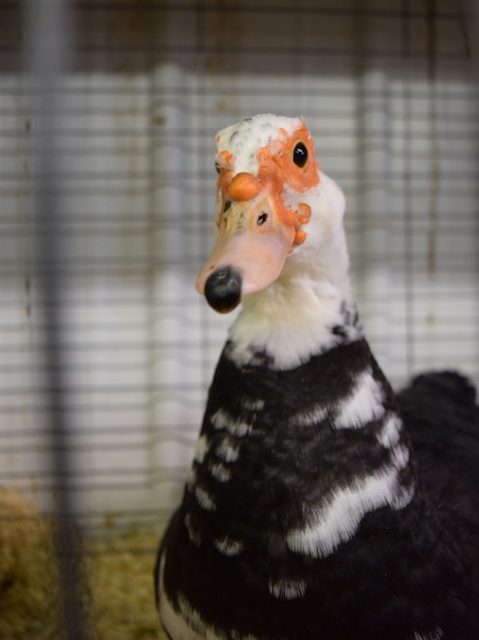 and these Nubians in the goat barn.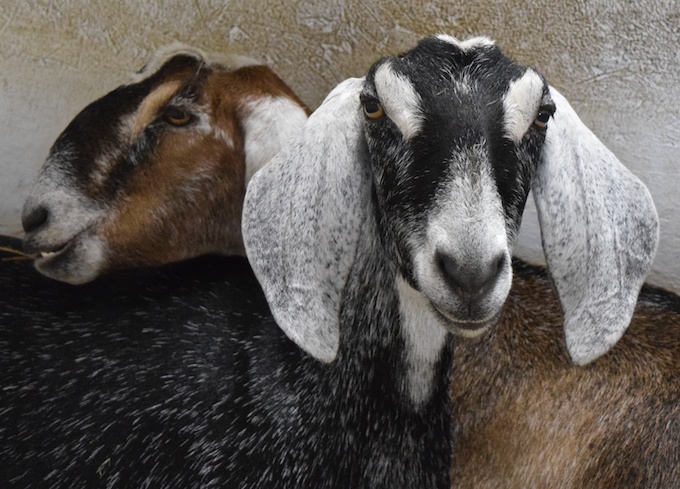 On the wall in the goat barn was this sign. How true.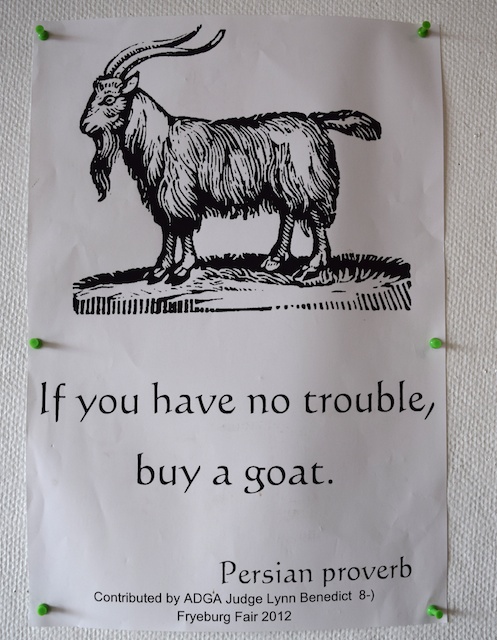 The petting barn was filled with goats and kids (both human and caprine.) Everyone was smiling.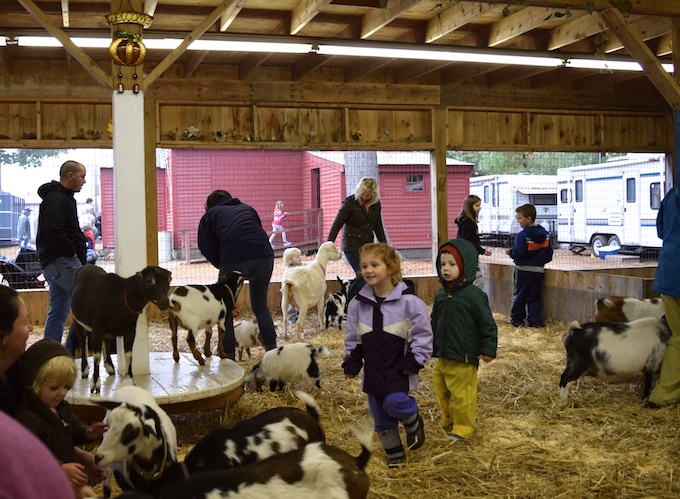 In the afternoon, there was harness racing, which has a long history in Maine.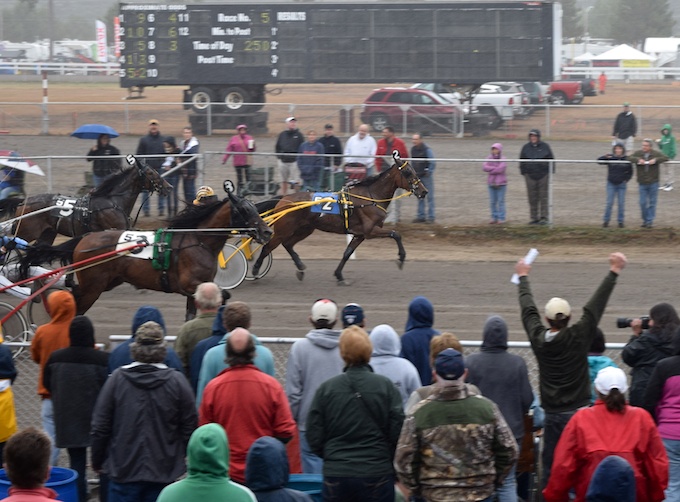 It was a full day. Good thing that there was plenty of food to sustain us. I gravitate to the booths run by the church ladies. I had some excellent corn chowder, and having come to this fair before, I knew exactly which fried food to get – these French fries. Made from fresh Maine potatoes, of course.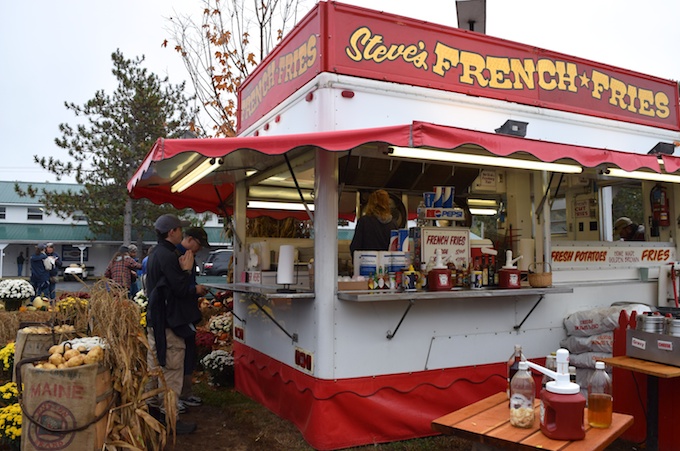 Is it fair season in your neck of the woods? What specialities do you have?