As far as the animals are concerned, there's more to autumn than simply pretty colors.
Tonka says that at his new home, candy falls from the trees.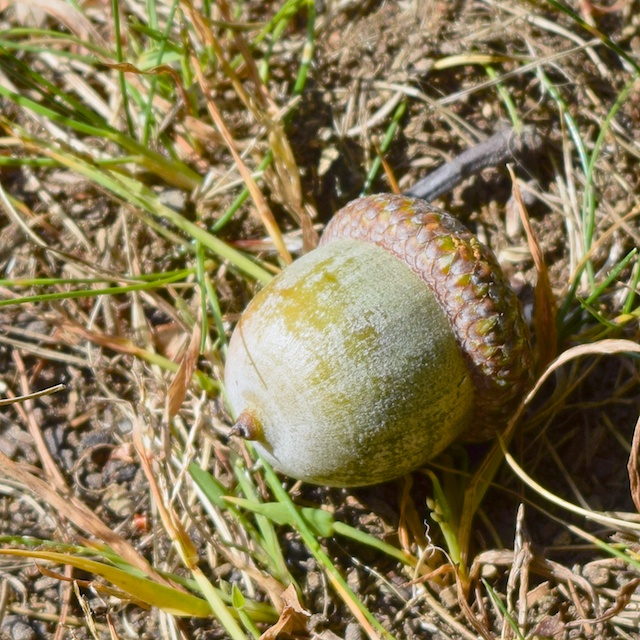 He snuffles along, hunting for acorns with as much enthusiasm as a pig searching for truffles.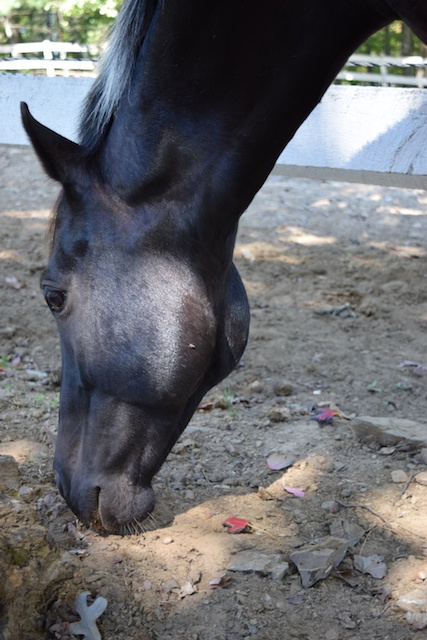 The goats do not eat acorns. Not yet. The goaties have a sweet tooth; they'll wait until springtime when the nuts have sprouted and so are less bitter. However, they're not wanting for delicacies this season. There's a reason that this tree is dubbed a sugar maple.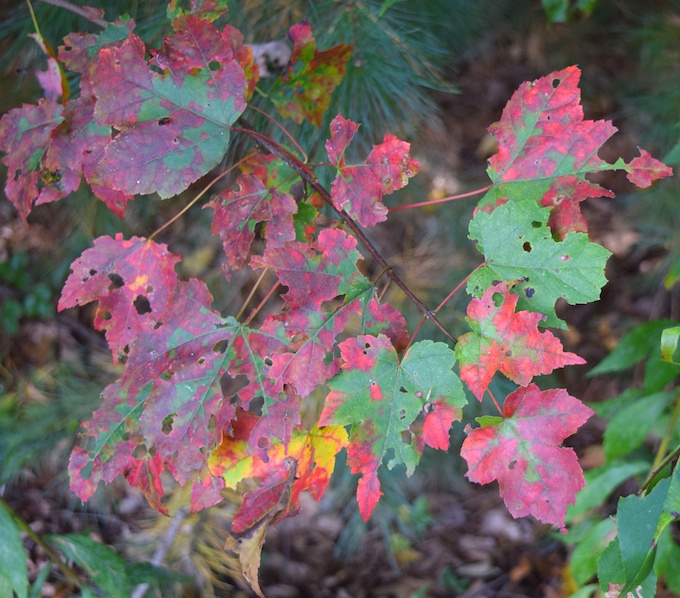 Pip and Caper have been spending their days watching the leaves fluttering down and snarfing up the tastiest ones.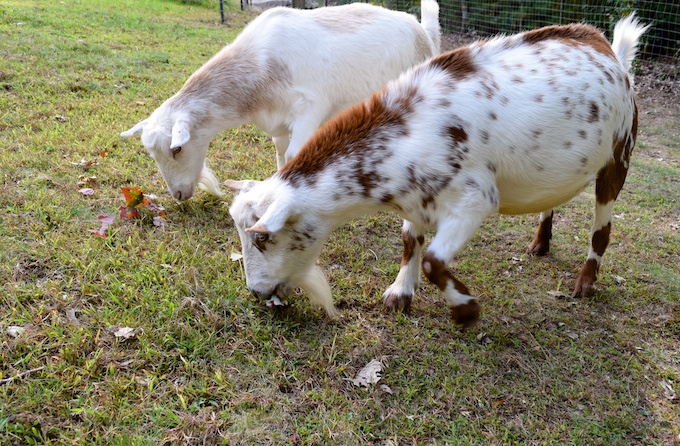 However, being lazy boys, given their druthers, they'd prefer to be hand fed.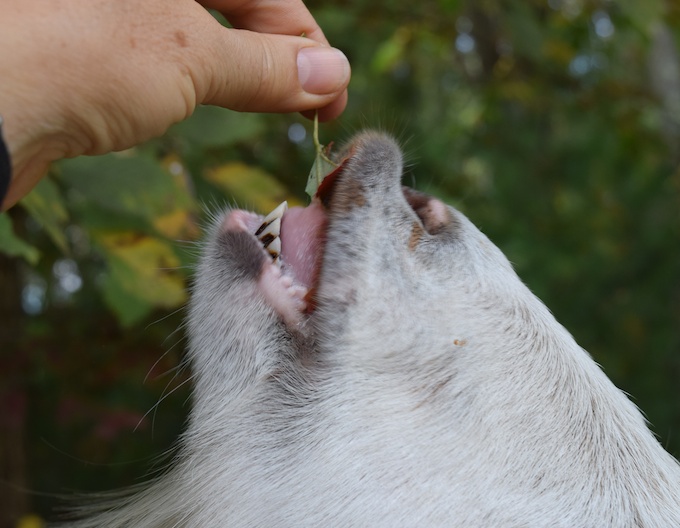 Not all candy comes in a bag.