The hens that began molting a few weeks ago are now showing off their lustrous new plumage. Remember what Pearl looked like at the beginning of September?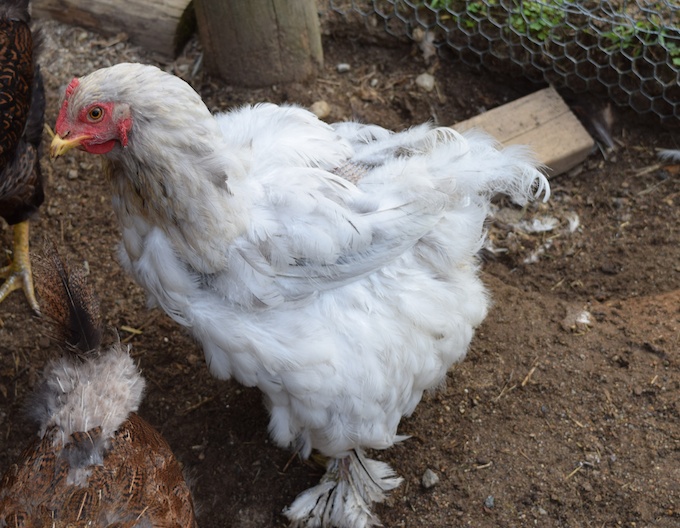 Here she is a month later. Chickens lose their feathers in patches. The back is the first to go bare, and the first to grow back in. But, Pearl is not done yet. Her sides have yet to lose all of the old feathers. The molt takes a couple of months from start to finish.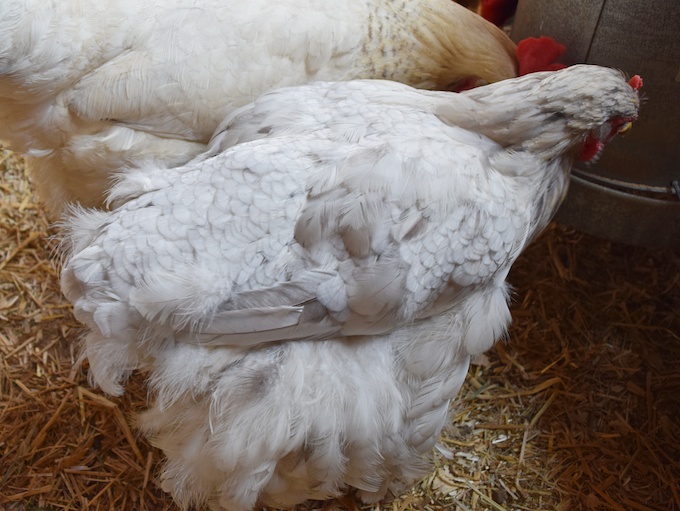 Pearl is a cochin, which means that she has many more soft feathers than other birds. She was bare around her vent for awhile, but is now looking as fluffy as a well-dressed Victorian lady.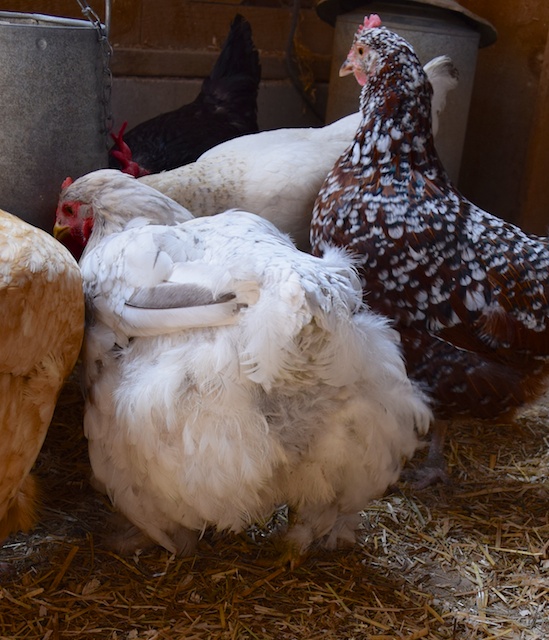 Alas, the same cannot be said of Jasper.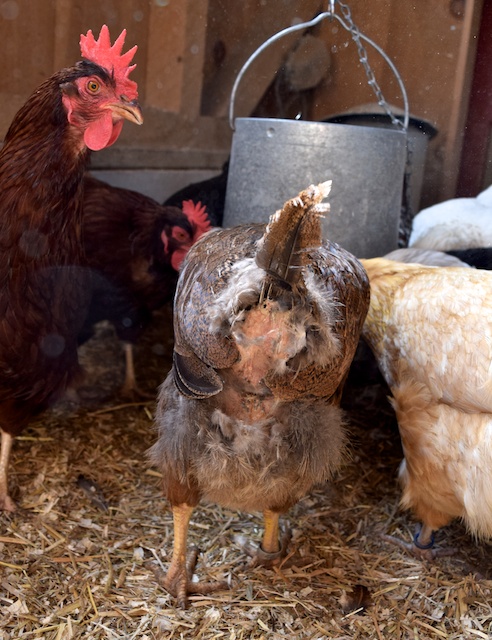 To learn more about feathers, take a look at the CornellLab website. I especially like this graphic (click on the yellow question mark on page 4) of a feather pushing through the skin and unfurling. Amazing!