Each hen lays an egg unique to herself. Shape and color vary not only by breed but also by individual. Consumers of supermarket eggs don't know this because only uniform eggs are put into cartons. But even those of us who expect to see variation in the eggs from our backyard flocks, once in awhile see a totally odd egg. This was one.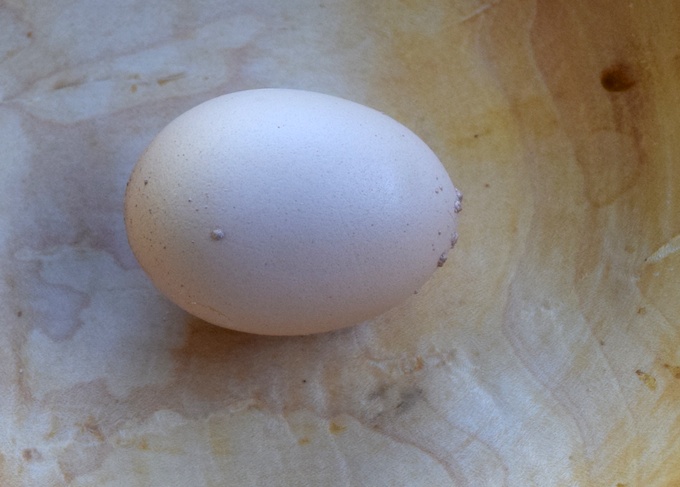 It was a tad smaller than usual. It had bumps.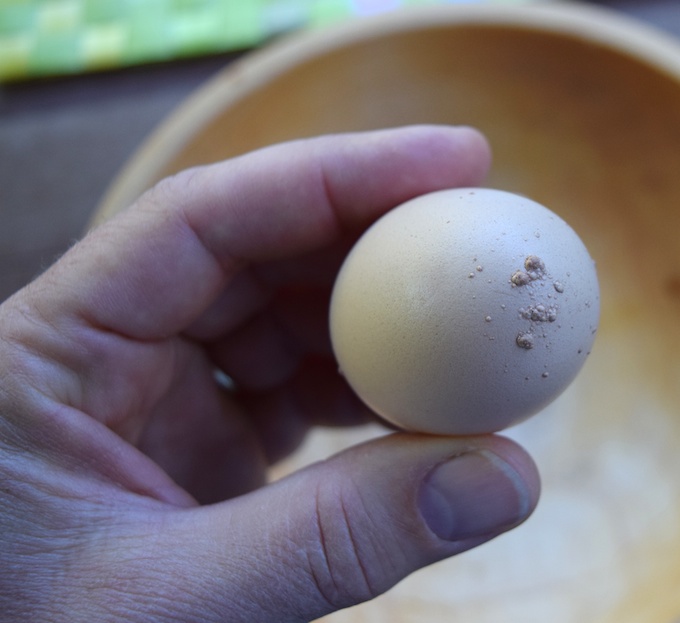 I
No matter. I cracked it into the frying pan for breakfast. It didn't have a yolk (which explains the smaller size.) I cracked in another egg which did have a yolk. Breakfast was delicious.
Those lumps are made of the same material as the rest of the eggshell, it just wasn't put down smoothly. We're at the end of the laying season. The hens are beginning to molt. Their systems are tired. I've noticed that the brown eggs are paler in color; the hens are running out of dye. Such eggs, and those with bumpy shells, and even eggs without yolks. are still fine for consumption. I appreciate them because I know that in another two months I won't have a full egg basket, and I'll be eating oatmeal for breakfast. Meanwhile, my hens will be resting and rejuvenating in preparation for another season of laying.
What unusual eggs have you been collecting lately?