This is what the dogs do when I am out of the house.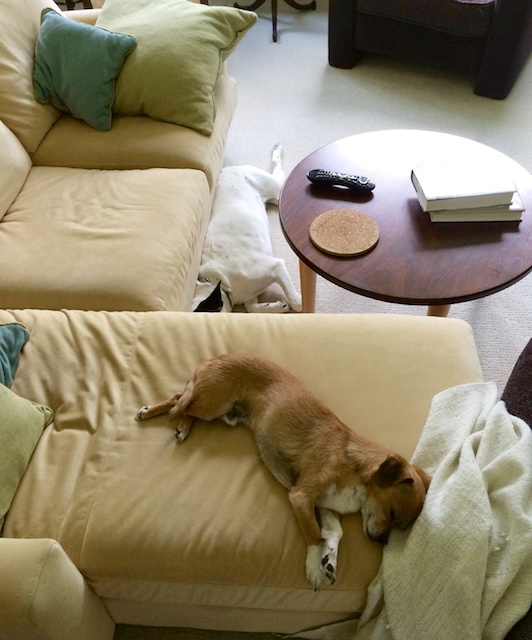 When I come home, they tell me that they've been bored, bored BORED, but I know the truth. They've simply slept through my absence.
It doesn't matter if others are home. This is the family joke – that as soon as I step out the door, the dogs fall asleep. Photo taken by my son.