The blueberry bushes at the front of the house had a hard year. The invasive winter moths stripped them of foliage and weakened the branches. The late spring frost killed the blossoms. They needed some TLC, so I weeded, aerated the soil, and put down a new layer of chopped straw mulch.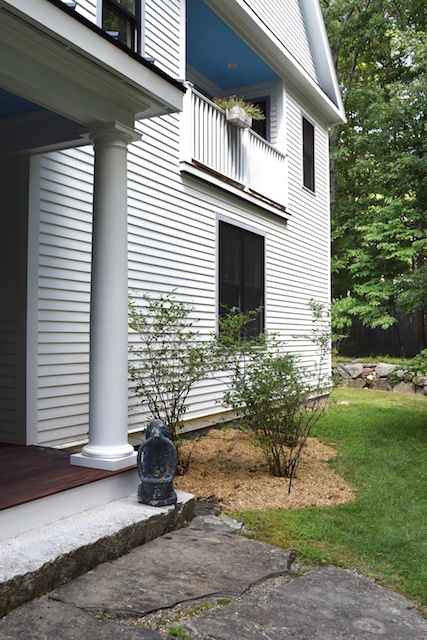 It's good to get down on the ground. There are things to see.
I spy a little….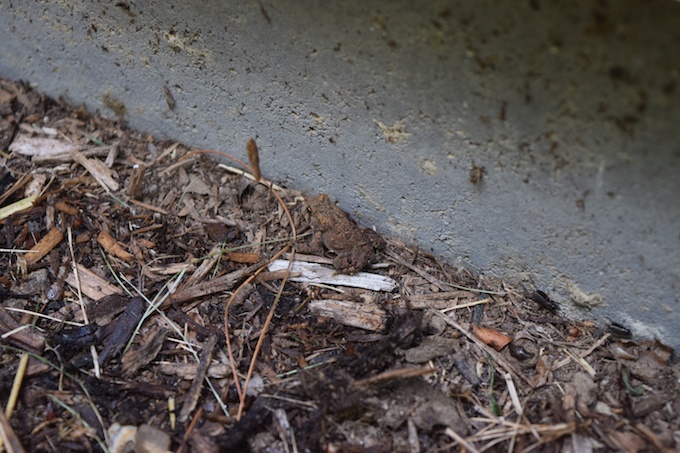 …tiny amphibian.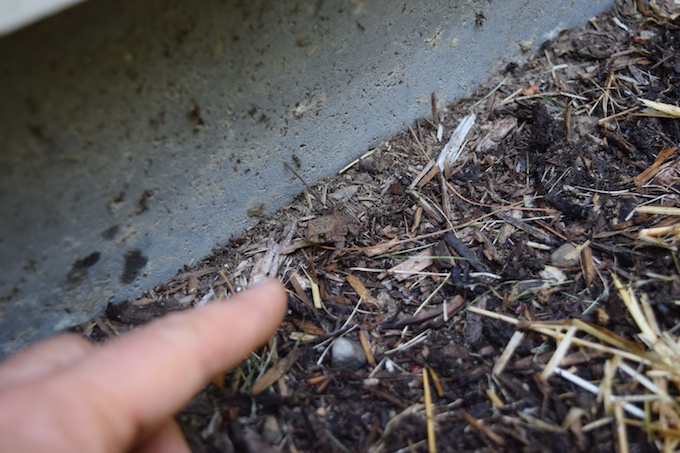 What could it be? A spring peeper?
Nope. Look closely, the warts give it away.
I spy a baby toad!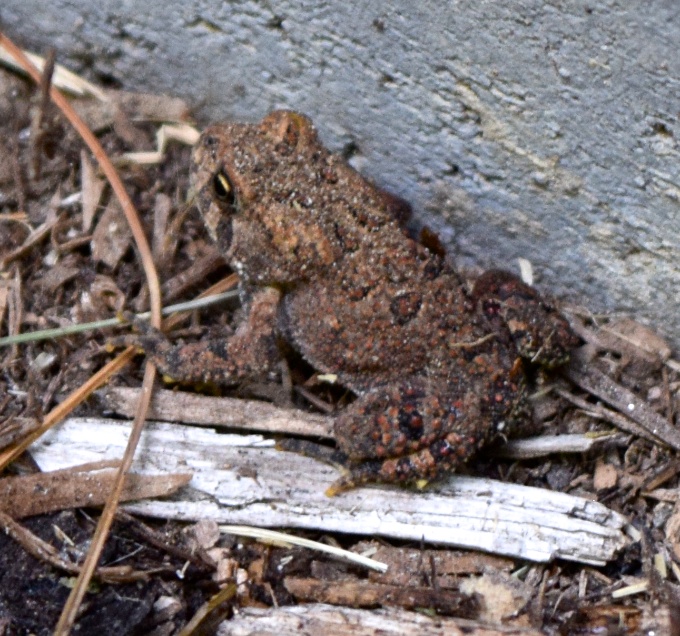 Now that I've seen one, I'm seeing lots. They're hopping in the lawn, they're hiding in the potted flowers, they're in the dirt by the barn. These slug and beetle eating animals are welcome to stay! I wonder if they eat winter moth larvae?