It's been well over a month since three of my hens went broody. Some hens are persistent broodies. They stay in the nesting box well beyond the three weeks that it would take to hatch eggs – that is if they actually were to hatch fertile eggs, which mine are not. Most of the time, they sit in their boxes without any eggs under them at all.
Betsy is a bantam White Leghorn. She is seven (yes, seven!) years old, hasn't laid an egg in a couple of years, but, true to her bantie nature she still goes broody. Her preferred spot is in the rabbit hutch that has been claimed by the Ladies as their favorite nesting box.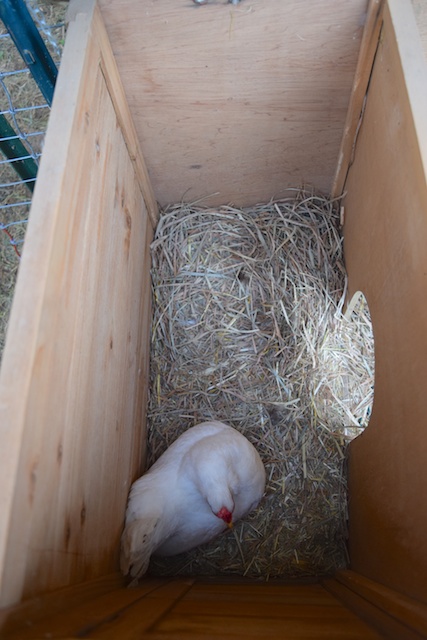 Sometimes the big girls kick her out while they lay. Betsy lets them know how displeased she is, and then goes right back in to claim the egg after it is laid.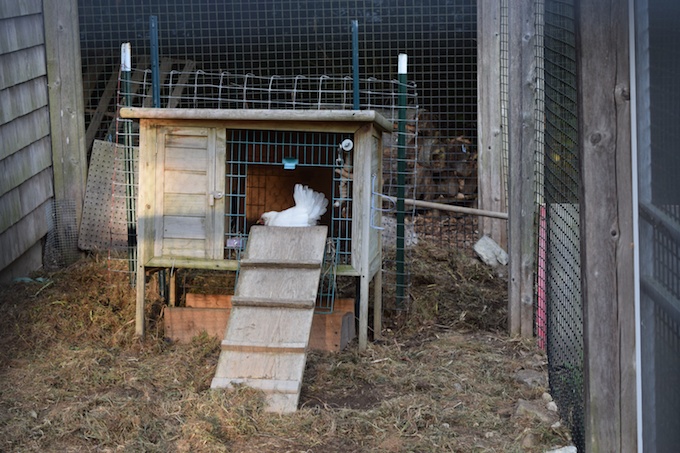 The hutch is not a safe place to spend the night because a predator could get in, so Betsy is put inside of the secure coop with the others after dark. She's always in a bad mood, and she stays apart from the flock. Which isn't much different than when she's not broody!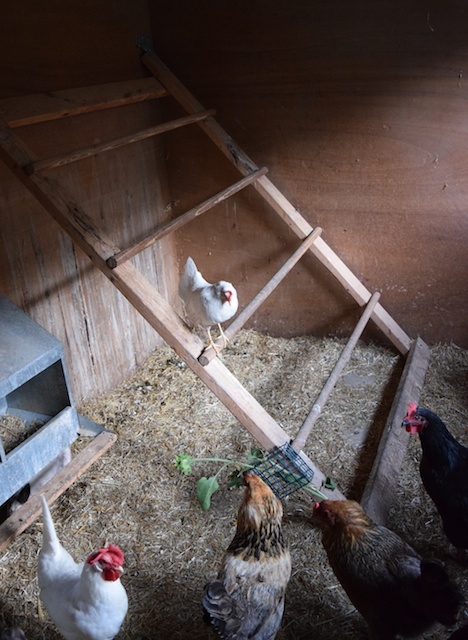 There have been two persistent broodies in the Big Barn, Onyx (a Barnevelder) and Pearl (the splash Cochin.) They've been in the nesting boxes since mid-July.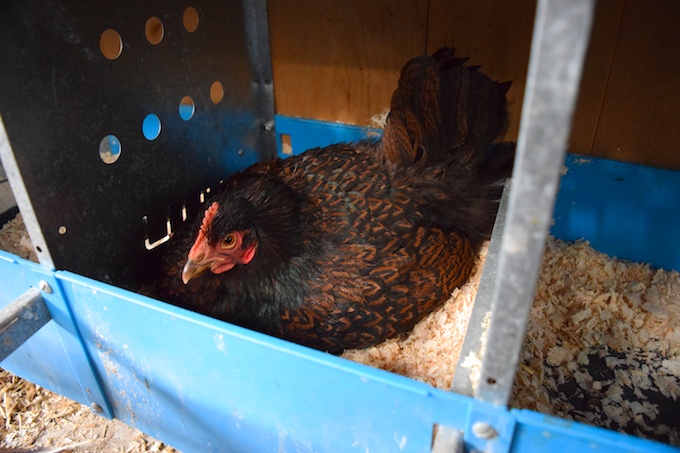 Cochins are notorious for going broody, Pearl is very sensible about it. Daily, she leisurely gets up to take a dust bath. She hops out of the nesting box if I've tossed something particularly delicious into the compost pile. Although while inside of  the nesting box she's huge pile of soft feathers, she doesn't make a fuss when I reach under her to look for eggs.
Lately, she's been out with the flock more and more. She might be over her summer brood. Maybe.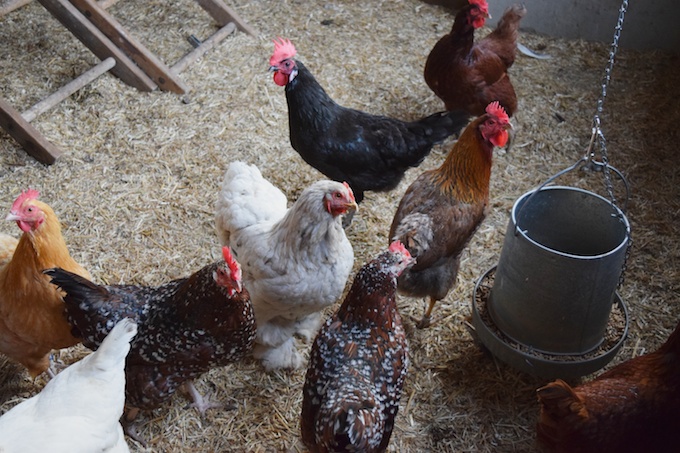 People worry about their broody hens. They think that they'll starve. Never fear, the hens do get up and eat and drink, but it's often when you're not watching. You can tell by Betsy's full crop that she's eating just fine.
You can stop broodiness by putting the offender in an anti-broody coop. But, none of my three broodies were productive layers, anyway. They're perfectly healthy. I just leave them be.
I expect that they'll start molting any day now.