Chickens poop. A lot. A standard-sized laying hen produces as much as 4 ounces of manure a day. Chickens can't control when they defecate. They go all of the time. They poop when they're sleeping. It accumulates under the roosts.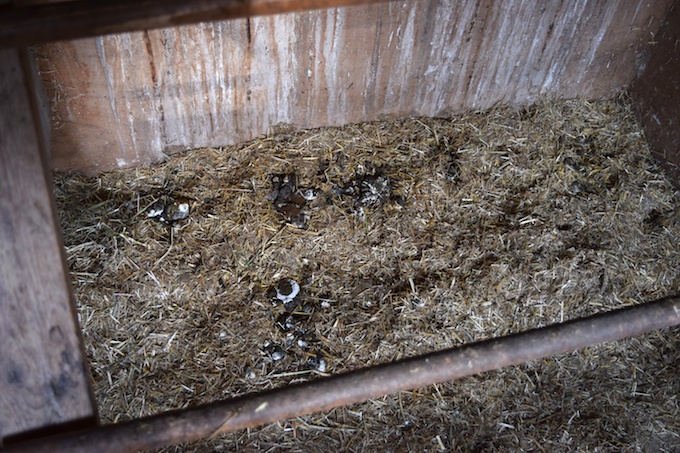 Chicken manure is 75% water. It's high in nitrogen. As it decomposes, it gives off ammonia fumes. (Which is a good reason to have your roosts well off of the floor of the coop – so your hens don't breathe in the damp, caustic air while they sleep.)
Flies breed in rich, soft, moist manure.
I hate flies. They're bothersome. They carry disease. In a rare case, they cause the worst thing ever – fly strike. I do everything that I can to limit the population of flies in my coops.
The first line of defense is the most obvious – remove the manure! I've written about manure management here. But, since chickens poop all day long, and you can't follow them around with a scoop and bucket, you'll have to take other steps.
Use bedding that is dry and absorbent. Pine shavings work well. A product like Koop Clean, which is chopped chaff mixed with a desiccant, is especially drying. There's manure right in the center of this photo – dried out and so not a place that flies can breed.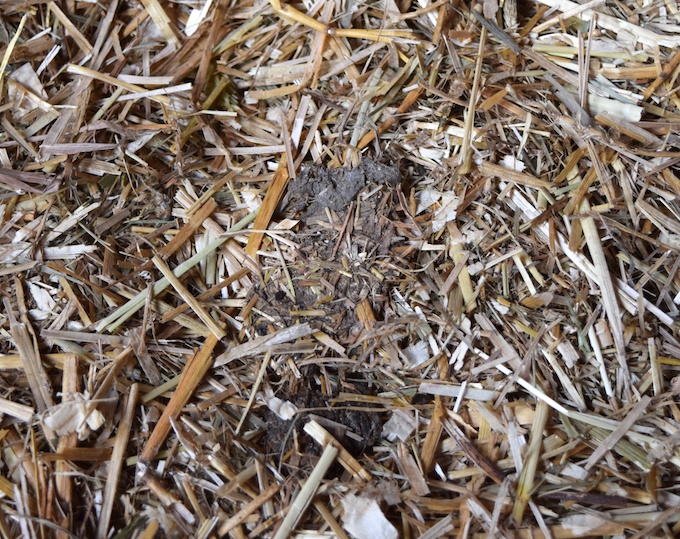 If you have dropping boards (or, in the case of my Big Barn, a beam,) scrape the manure off daily. Despite the maintenance, during fly season, I see tiny immature flies on the damp wood.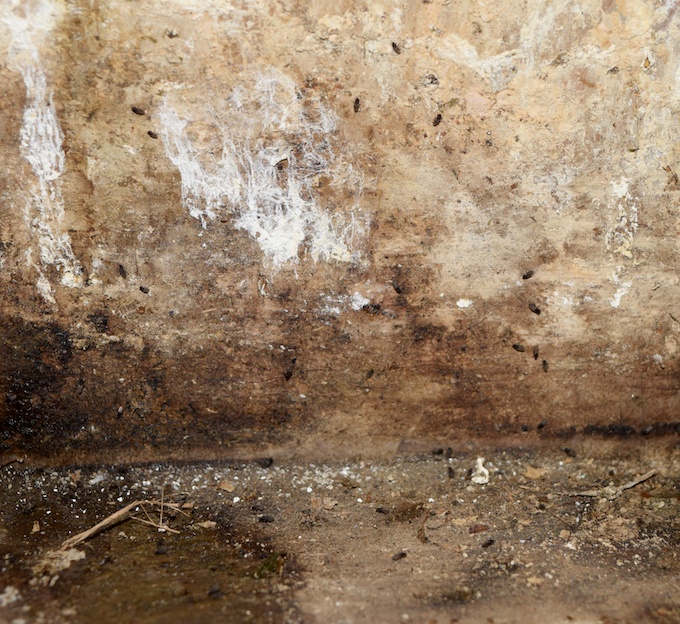 I kill them with a spritz of citrus vinegar.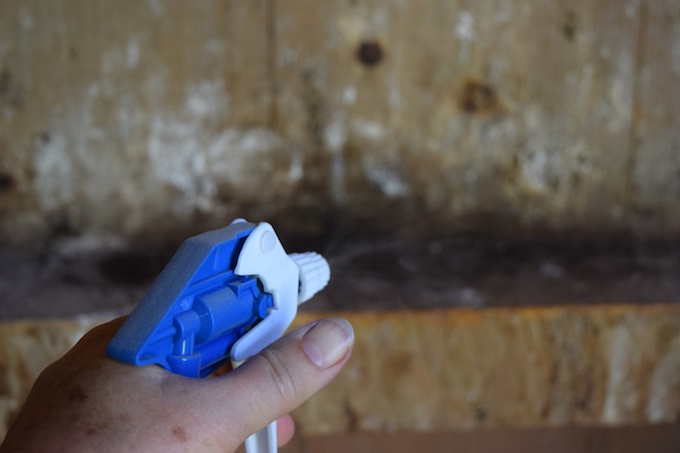 This summer, I saw those immature flies on my windows. But, someone else also saw them – these insect-eating insects! This is why I don't use pesticides. Over the course of three days, these bugs (can anyone identify them for me?) scarfed up the tiny flies, decimating the fly population, and then were gone.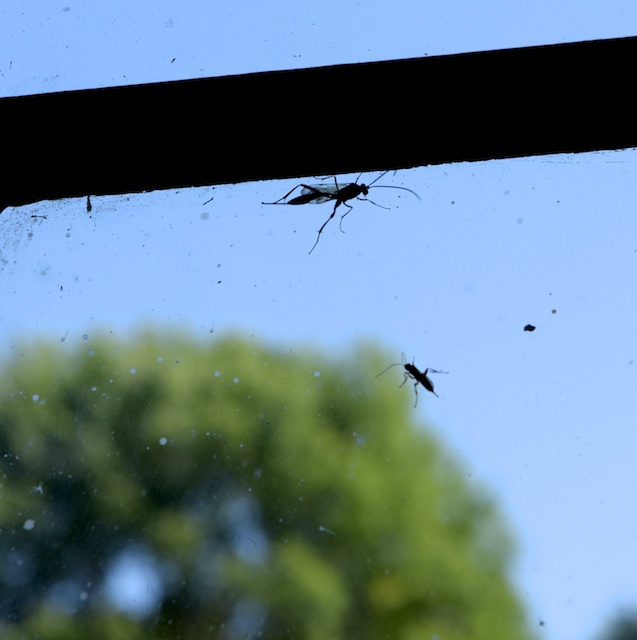 I'm a big fan of fly strips. Before those brilliant insect-killing insects appeared, the ones hanging over the goat stall looked like this: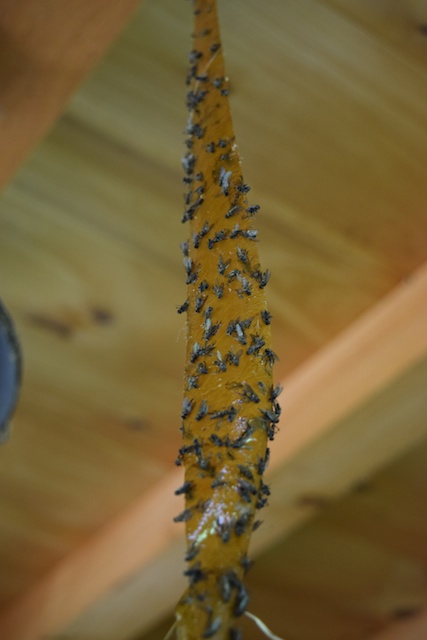 Fly strips are very effective! (Just make sure that you don't hang them where a flighty hen can tangle in them. Read about Florence's adventure here.)
With all of my management techniques – a clean, dry coop, citrus vinegar, fly strips, and working with beneficial insects, I've kept the flies in check. Even late in August when the pests should be at their worst, look at this. It's been hanging for 24 hours, and it had almost no flies to trap.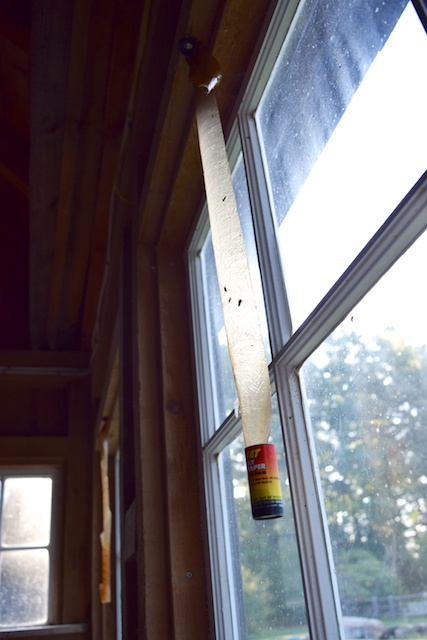 My hens thank me.