I believe that when you have a rabbit living with hens, that she should have her own house. Candy, our first bunny that lived outside with the chickens, had a hutch. She didn't allow the chickens in, except once in awhile a well-behaved hen was invited to join her for a tete-a-tete.
Of course, the animals don't necessarily agree with what I think is right. Phoebe lived in her hutch for about a week and then said, I'd rather live in the coop. Meanwhile, the hens took one look at that rabbit house and said, This is the best place to lay eggs. Ever.
And so Phoebe has her hay and rabbit pellets in her favorite corner of the coop. And the hens all go into the hutch to lay their eggs. So, when I noticed the hens hesitating to go up the ramp, I wondered what was up. I lifted the lid and saw this,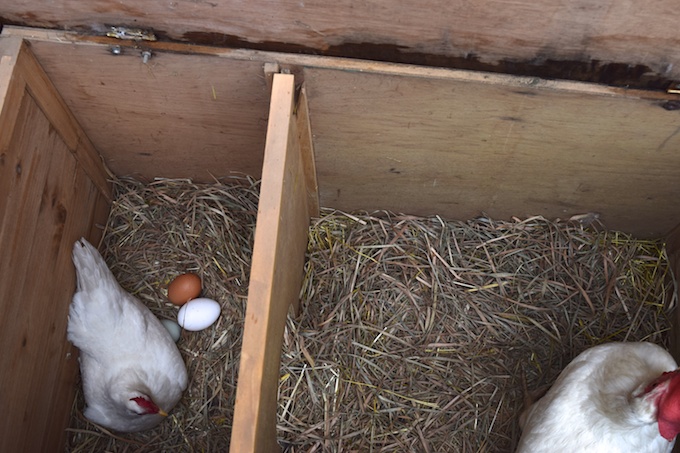 Full-sized White Leghorns, like Twiggy, never go broody, but, the bantam version does, and in her day, Betsy was a seriously setting hen. However, Betsy at the age of 7, is the Grand, Very Old, Dame of the flock. She hasn't laid an egg for years. I can't remember the last time she was broody. Well, she is now. This has now been going on for a couple of weeks.
Twiggy likes to lay her egg first thing in the morning.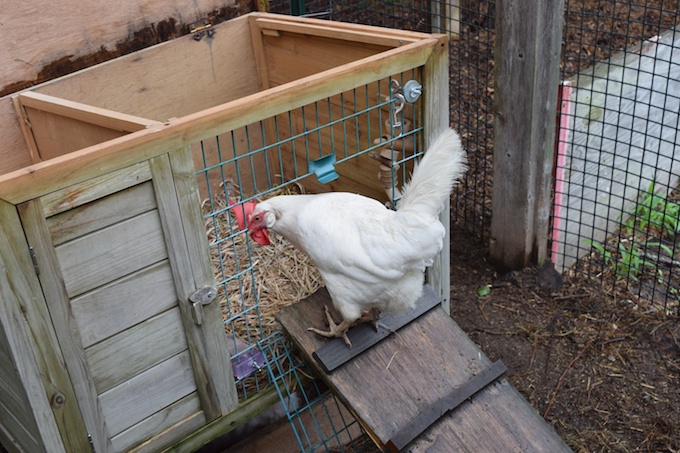 But look who's already there. And she's already claimed Nancy Drew's egg.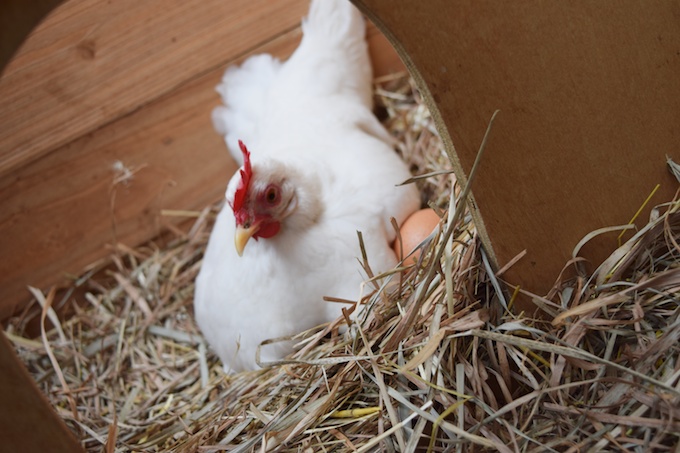 You don't mess with this little hen.