You can tell a lot about a person by how they eat an ear of corn. Tidy and straight across or all over the place?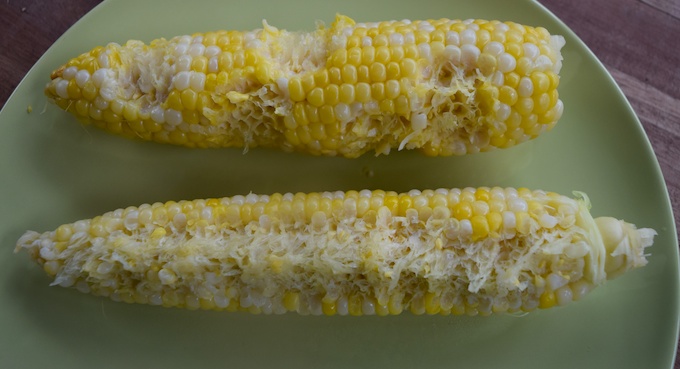 It doesn't matter how a hen eats an ear of corn. She'll peck at it until every bit is gone.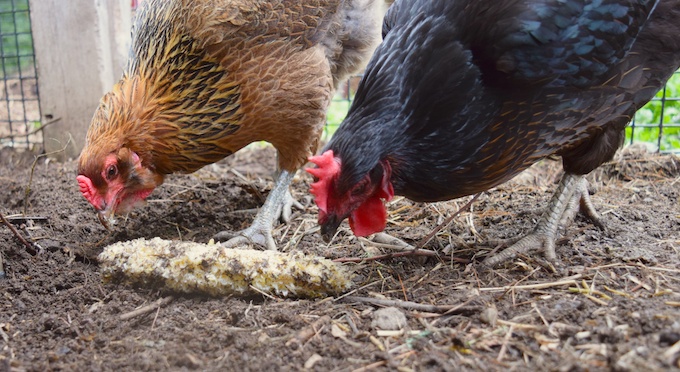 Tonka is a calm and methodical eater. When I take him out to graze, he barely moves.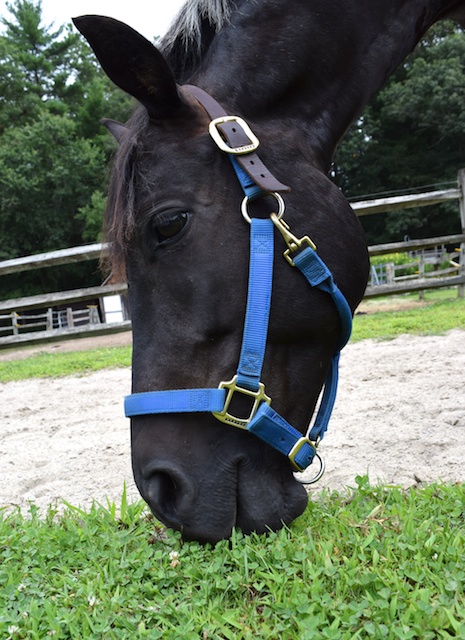 He mows down on the grass that is, literally, right in front of his nose.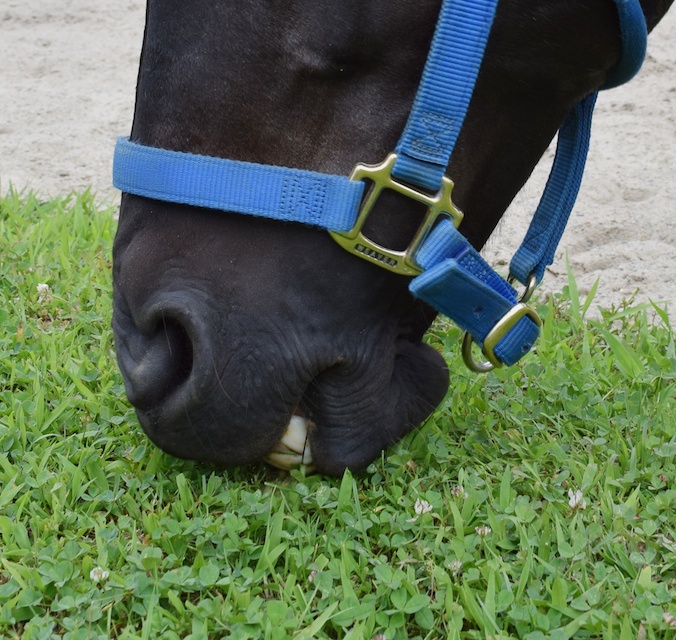 The goats, of course, are another story.
They rip up the grass with enthusiasm. (Did you know that goats only have bottom teeth in the front, none on top? But there is a hard gum line. You don't want to get your fingers bit by a goat.)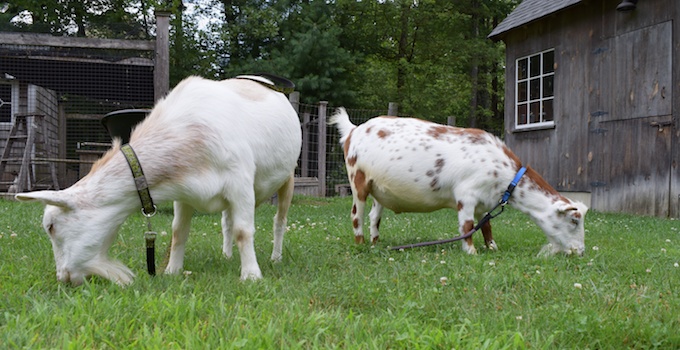 The goats take their time to look around and chew.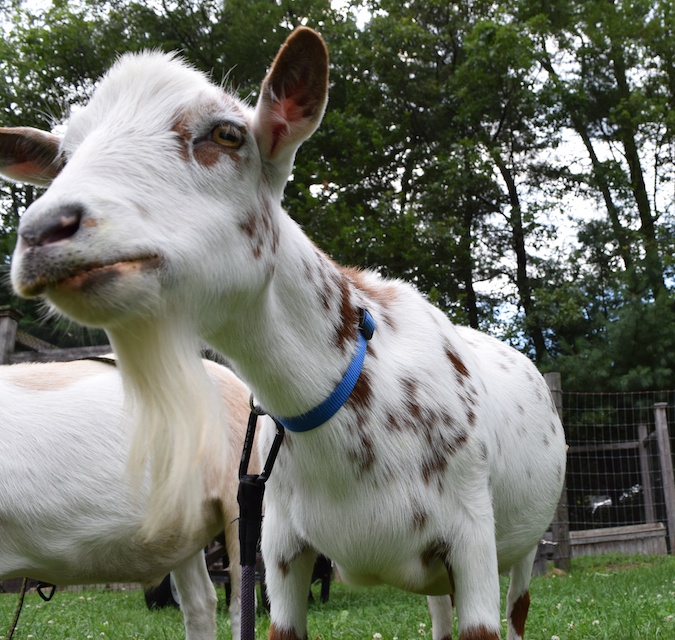 There might be some talking.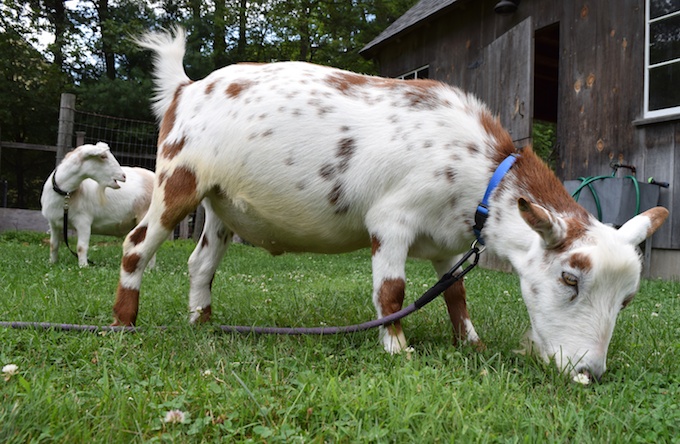 And the grass is always greener somewhere else.