Can you have too much of a good thing?
Apparently so when it comes to rich compost.
Green beans are the only green vegetable that both of my sons like to eat. Yes, there are books and articles and advice swirling around the web that if you garden with your children, that they will grow up to love a multitude of vegetables. That's not been the case here. (And don't get me started on my son who doesn't like the taste of eggs!)
In any event, I always set aside a good portion of the garden for the beans. Some years I grow a bush variety, and some years I plant climbing vines. I always have a good crop.
This year, the beans looked ever so promising.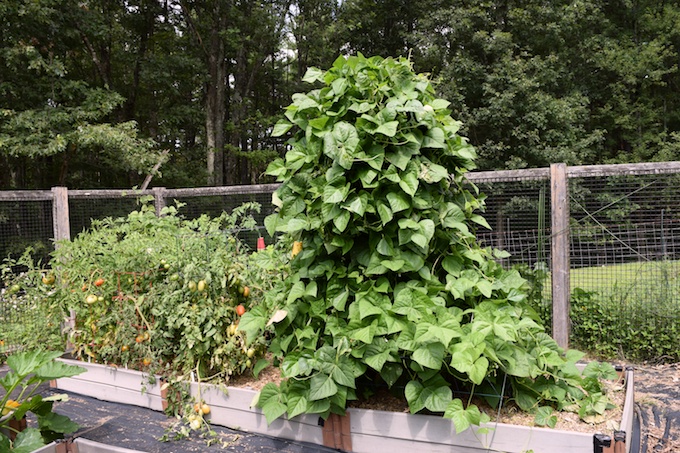 It's a jungle. Sadly, this lush plant hasn't produced a single bean.
I'm told that the beautiful dark compost that I added to the raised bed was too rich, and was too high in nitrogen, so that the plant put all of it's energy into being suitable for Jack to climb, but not to make any beans.
The good thing about keeping goats is that they turn a gardening disaster into an enthusiastic eating party. Goats love, love, love green bean leaves.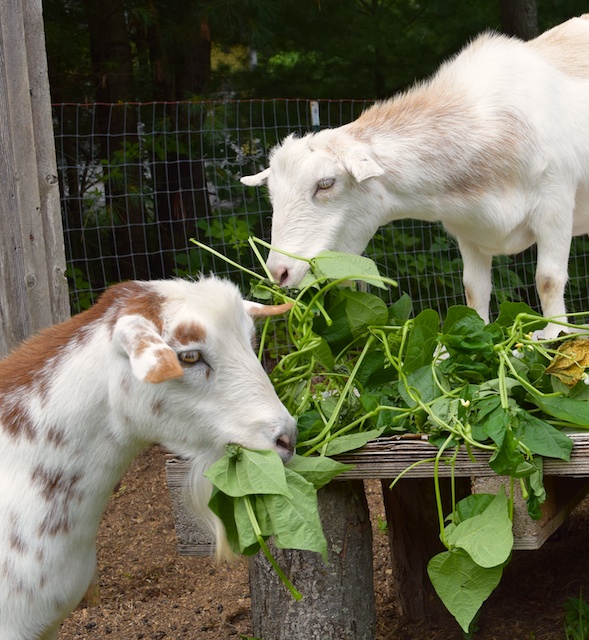 There's plenty for both, but Pip never willingly shares.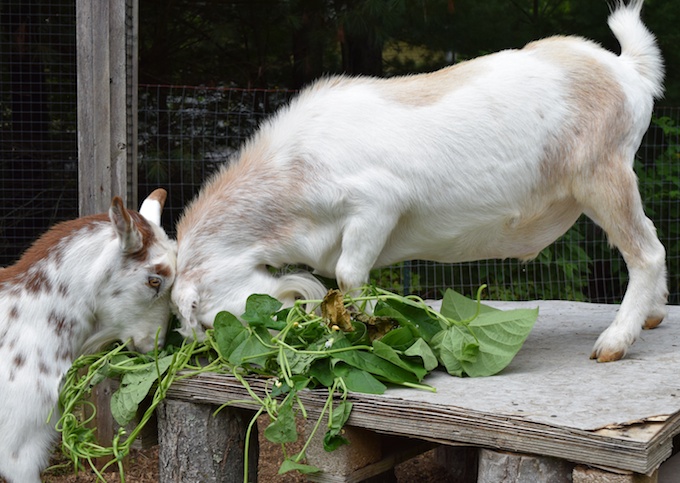 I'll be doling the bean vines out over the next week. Watch for expanding goat bellies.
(On a side-note, the black turtle beans did very well this year and I'll be harvesting a good crop. I've no idea why one type of bean produced and another didn't. What do you think?)
One disaster in the garden doesn't mean that all is a loss. I rarely have success with brussels sprouts, but this year they are tall and sturdy. I guess that cabbage does well in rich compost.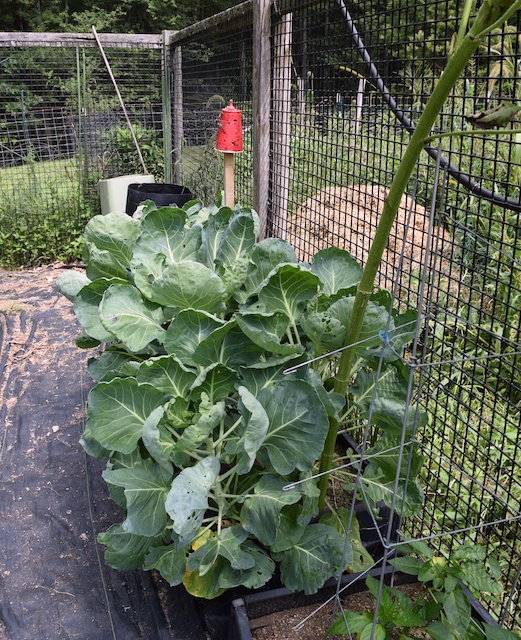 Usually my crucifers are spindly things and then the cabbage worms do them in. There are worms this year, but I'm keeping them in check by picking them off. (See it right in the center? Talk about camouflage!)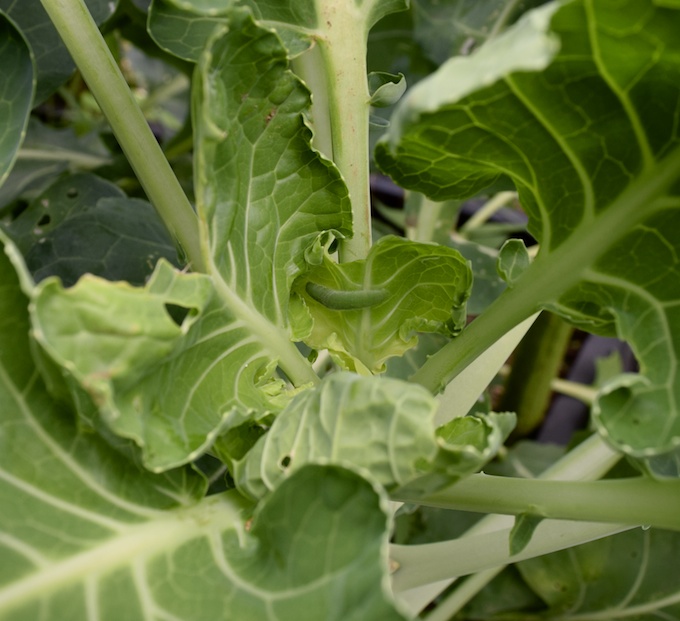 LIke the goats, the chickens make almost anything that happens in the garden seem like a success. A tomato half-eaten by a slug? Delicious! Wilted chard leaves? Divine! When they see me go to the vegetable patch, then head to their pen, they know that something good is coming their way. They love, love, love cabbage worms and hurry over to the fence in anticipation.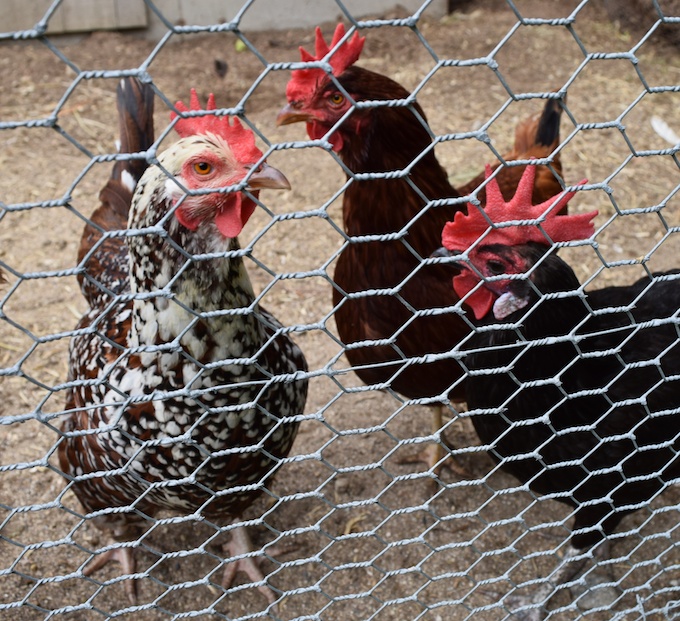 I have some very good garden helpers.