Why is it always the Speckled Sussex that get into trouble? A couple of days ago I noticed that Florence (the smallest, fastest and smartest of my three Speckled Sussex hens) had something yellow hanging from her bottom. Was it a broken egg? A prolapse? Some horrible, infected wound? I scooped her up and found this: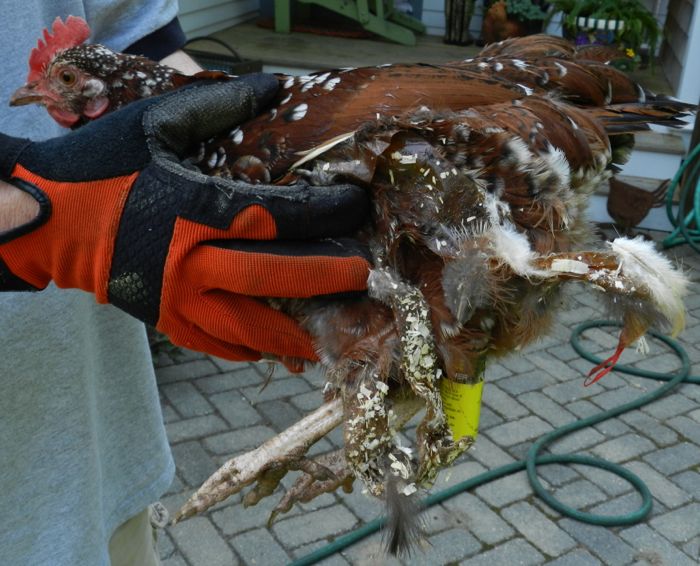 Florence had gotten tangled in a fly strip.
Along with keeping my barn very clean, and composting the manure, my first line of defense against barn flies are these low-tech, inexpensive and very effective sticky ribbons. I hang them up high, and, I thought, out of the way, where the hens, being fat and not exactly agile and aerodynamic, never go.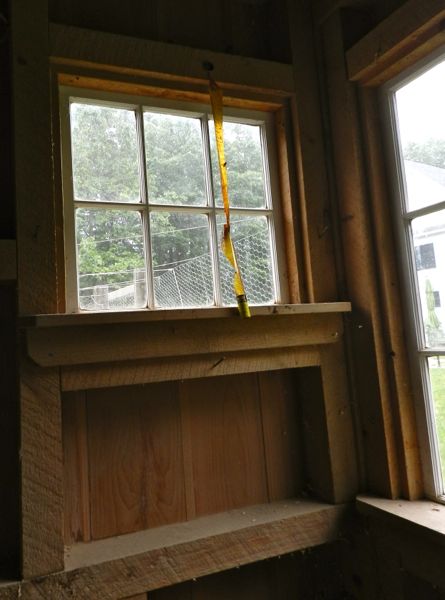 Perhaps there was a large, buzzing horsefly that was just too tempting for a curious and hungry Speckled Sussex. I'll never know. What I do know is that it took quite a bit of careful snipping to remove the sticky strip. Florence was shorn of quite a bit of her fluffy under-feathers. I carefully clipped at her wings. A pile of feathers fell at my feet. Surprisingly, she looks no worse for her adventure.