The Chicken Garden Party on Saturday was an excuse for me to pull out some of the vintage items from my collection. What I have is charming and quirky, but not particularly valuable, so I have no qualms about using it even when there are children and dogs about.
I'll likely never find more of these 1970s napkins, but I was happy to see people wipe their fingers with them.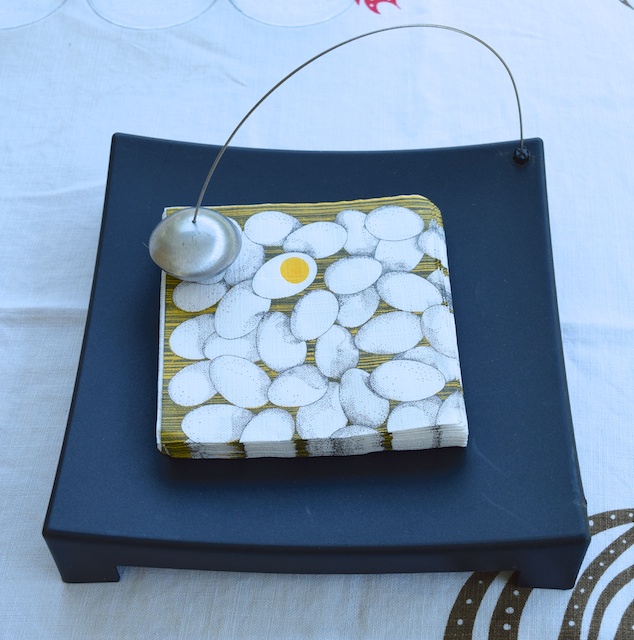 I purchased the napkins off eBay along with a matching plastic tray, which you can just see here under the Rosemary Molasses Cookies.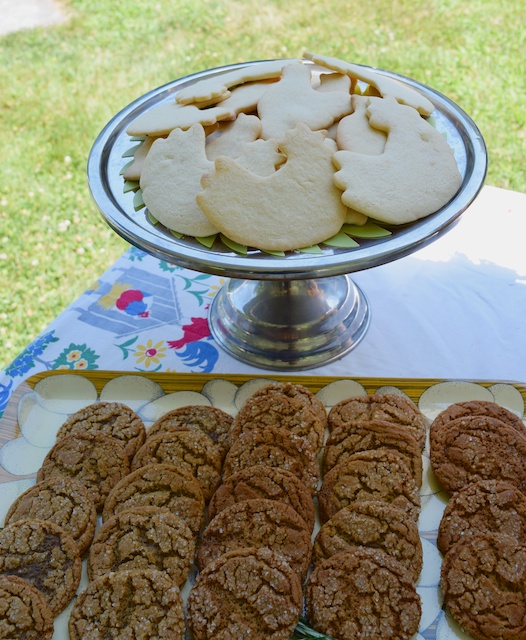 I have a set of these tin canisters. This one was just right for holding a bouquet of just-picked flowers from the meadow.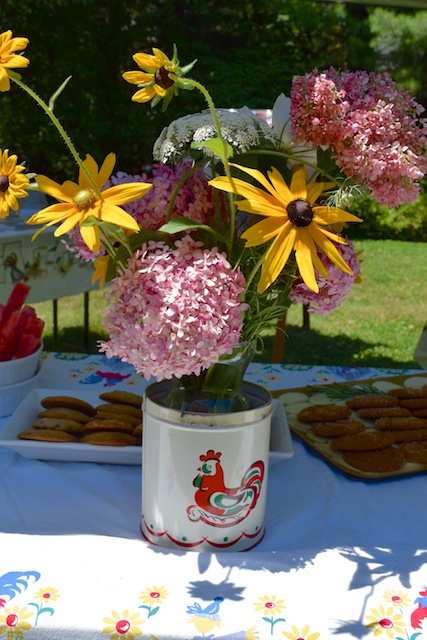 Yes, all we did was talk about chickens!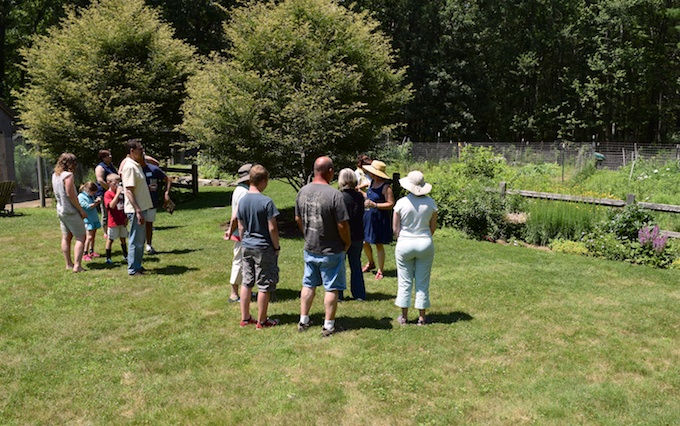 Guests showed off photos of their own flocks. Liz brought show-and-tell. One of her hens laid this huge egg. We hypothesized whether there was a second egg inside of the there. We weighed it (4.5 ounces!) I pulled out my Blas-Fix egg blower and emptied it out. There wasn't an extra shell, but there were three yolks. Liz took the blown-out egg home as a souvenir. She'll be keeping an eye on that hen.
Scooter got some loving and butt-scratching. He was a happy little dog.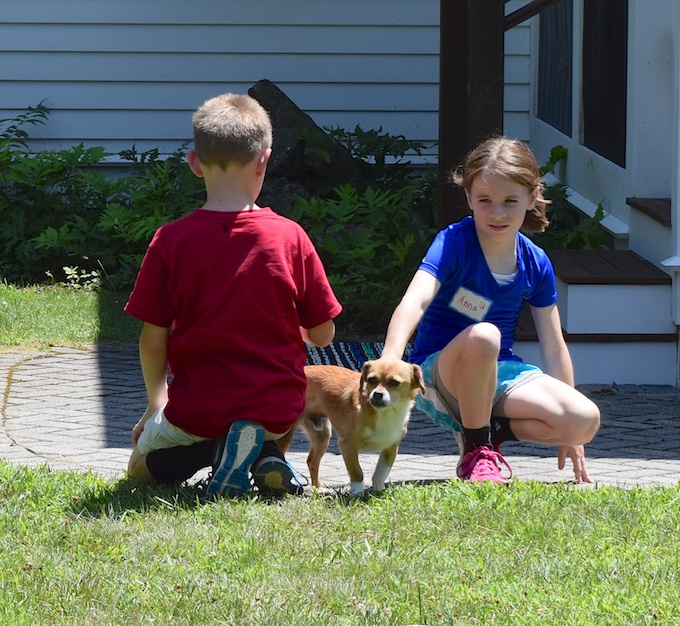 Everyone payed homage to The Beast.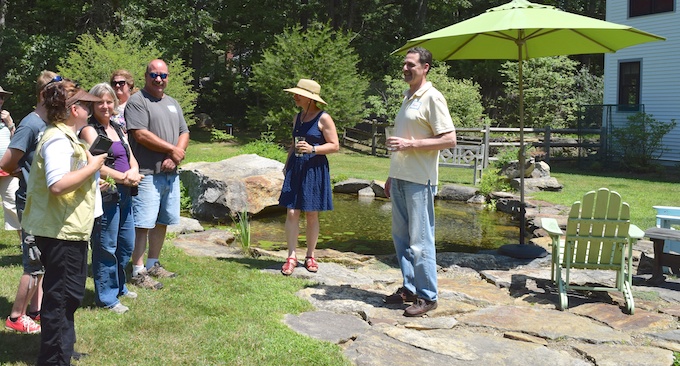 It was a very nice afternoon.